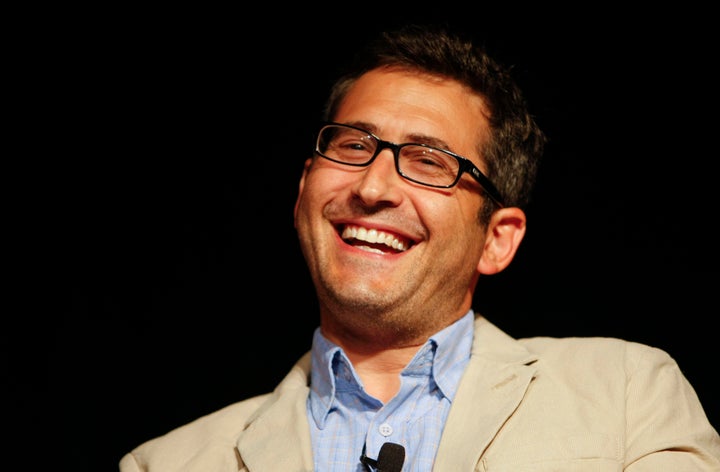 MSNBC has reversed its decision cutting ties with contributor Sam Seder, who was criticized for a 2009 joke on Twitter that a far-right provocateur surfaced and spun into a smear campaign.
Seder, host of the "Majority Report" podcast, said in a statement released by MSNBC on Thursday that he was glad the network ultimately sided with him. He criticized those who deliberately took his words out of context "for their own toxic, political purposes."
MSNBC President Phil Griffin, in his own statement, defended Seder. Of the network's earlier decision, Griffin said: "Sometimes you just get one wrong — and that's what happened here."
"We made our initial decision for the right reasons ― because we don't consider rape to be a funny topic to be joked about," Griffin said. "But we've heard the feedback, and we understand the point Sam was trying to make in that tweet was actually in line with our values, even though the language was not. Sam will be welcome on our air going forward."
The tweet read: "Don't care re Polanski, but I hope if my daughter is ever raped it is by an older truly talented man w/a great sense of mise en scene."
Seder, in response to criticism, explained he wrote the tweet to express dismay that anyone could find an excuse for rape, particularly of a child.
"I wrote that tweet out of disgust with those who were excusing or were seeking to advocate forgiveness for Polanski's actions which caused him to flee the US," Seder told CNN. "I was appalled that anyone would diminish the seriousness of rape, particularly of a child by citing the perpetrator's artistic contributions. Obviously, I would not wish any harm of my daughter or any other person."
David Duke, a former grand wizard of the Ku Klux Klan, was among those celebrating news of Seder's removal on Twitter this week.
Popular in the Community