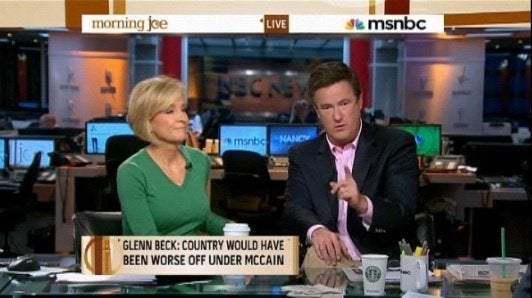 "You cannot preach hatred." Scarborough said, "You cannot say the president is racist. You cannot say things that have very deadly consequences. I was in Congress in 1995. I know where this can end."
The segment on "Morning Joe" began with a clip from Beck's interview with Katie Couric in which Beck claimed that "John McCain would have been worse for the country than Barack Obama" because McCain is "this weird progressive like Theodore Roosevelt was."
Scarborough went on to say that he was starting an "honor roll" of conservatives willing to come out against Beck. He made multiple references to Beck's "race-baiting," and "wallow[ing] in conspiracy theories." Scarborough concluded: "Not only is Glenn Beck responsible, but conservatives who don't call him out are responsible."
Related
Popular in the Community