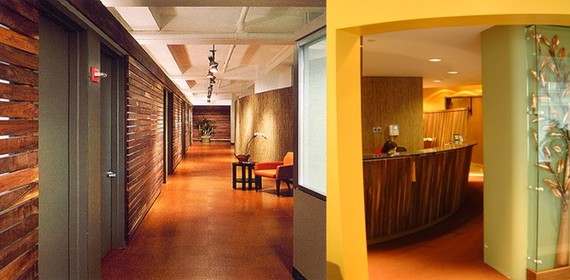 The work at the Continuum Center was leading edge. The team fostered a high level of interprofessionalism and team care. They generated an important body of research. They experimented with business models and experienced times of profitability. Yet amidst a larger economic drama of what was called a merger between Continuum Health Partners and the now dominant Mt. Sinai Medical Center, the formerly 32-clinician integrative center, with its 6,000 visits per month, was put on the corporate chopping block last fall.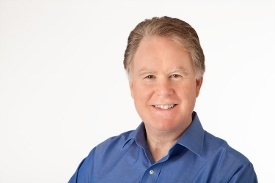 To gain an understanding of what took place, I contacted Merrell, pictured above, who left his position prior to the decision, and Kligler, who had already accepted a new position with the Veteran's Administration's integrative health initiative prior to Mt. Sinai's closure decision. Glickstein left early on.
In a short interview, Merrell spoke to how significantly new leadership or corporate culture can shift an integrative center's stature: "A vice president of the (former) Beth Israel leadership described us as a 'crown jewel' of the system. We were drawing a high percentage of new patients to the system. We got great reviews from patients for our care. Now Mt. Sinai is taking a more limited view of how to assess value, focusing on RVUs [relative value units]. They clearly didn't see the value in the center."
Kligler and I spoke at length about the turns of events leading to the decision. At the core of our exchange was the vulnerability of these stand-alone clinics amidst leadership changes and system mergers. I shared that I had recently interviewed his frequent colleague, University of Arizona Center for Integrative Medicine's executive director Victoria Maizes, MD about the shutdown of ACIM's Phoenix-based integrative health clinic. Maizes had referenced what she viewed as a parallel with the Continuum story. In both cases, the clinics seemed to be collateral damage to a larger merger with a dominant player who didn't have much interest in the field. (That interview is here.)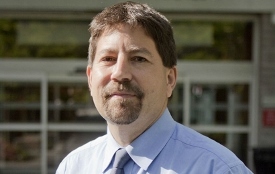 Kliger began by sharing a perspective from the Continuum partner, Beth Israel, with which the clinic was most directly associated: "From Beth Israel there was a long-time commitment to the idea of integrative health and of integrative health having value to the system. There was always pressure about the business model but there was never a question that integrative health had more value to Beth Israel than just the stand-alone clinic."
Kligler was vice chair and Merrell chair, for instance, for an associated Department of Integrative Medicine, formed in 2007. The Center's robust activities hit on all three of the research-education-clinical care sweet spots. They had not only an Academic Fellowship in Integrative Medicine but also an inpatient acupuncture fellowship. Kligler secured a series of major federal research grants.
This was a remarkable track record of local and national engagement. Yet, Kligler added, "we never got a message from Mt. Sinai that integrative health as a clinical service was important to them."
Kligler quickly clarified that he "totally understands how it looks from [Mt. Sinai's] point of view. We just looked like another practice in a hospital that was losing money." He shared that the termination of operations is part of the territory. Mt. Sinai is also ending Beth Israel's service as a general hospital. "Some systems have integrative health in their core clinical mission," Kligler says, adding, with finality: "Others don't."
Kligler views the loss of the Center as "just bad luck." Why? "[Mt. Sinai] came in when we were the most vulnerable." Had the merger come through a couple of years earlier, it would have been when the center "was booming."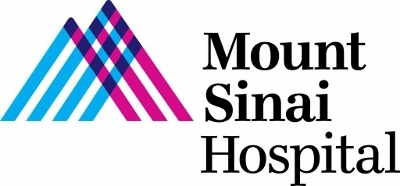 Kligler explains. In 2012, demand exceeded the ability to fulfill on meeting patient interest. The Center was operating profitably and expanded to a third floor. New investment coupled with new practices not yet overflowing added up to a temporal moment of significant red ink. Had the merger come later, in Kligler's view, the new configuration would have had time to fill out and flourish. Mt. Sinai caught the snapshot of that moment's performance rather than considering a promising revenue trajectory. Kligler summed up his view: "Honestly, we can't hold Sinai responsible. It was terrible timing."
Mt. Sinai's integrative clinical services will not be fully terminated. A core of 4 physicians will re-locate to a clinic across Manhattan in the West Village. Some are pushing the system to keep some of the non-MD practitioners associated. Research grants and education initiatives have been moved to the Sinai Department of Family Medicine, reflecting the fact that Sinai remains supportive of research and education in integrative medicine, reports Kligler.
Meantime, the Department of Integrative Medicine has not been terminated. Kligler, who applied in August 2015 for his current new position as the National Director of the Integrative Health Coordinating Center at the Veteran's Health Administration, maintains a role in research as principal investigator on three projects. How well these will survive the departure of Kligler's driving energy is yet to be seen, especially as the curret research grants come to an end.
Kligler noted that "health systems tolerate losses in many areas, for all kinds of reasons - primary care for instance." While typically losing money, primary care serves as a funnel for more lucrative tertiary care operations.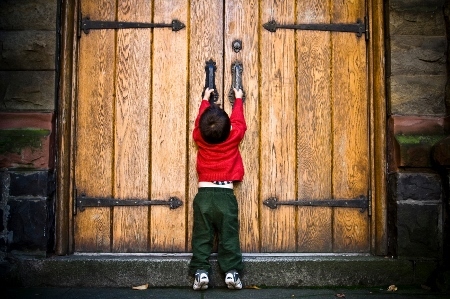 I asked Kligler his views of what Mt. Sinai lost in their decision to shut the Center. He spoke first of the group of patients "for whom integrative health is important." He then considered the loss to students and residents to experience integrative practices on such a large scale through their rotations through the interprofessional and multidisciplinary Continuum Center. Mt. Sinai lost, he concluded "the opportunity to envision a healthcare system that brings a wider range of tools and practitioners to the treatment of patients."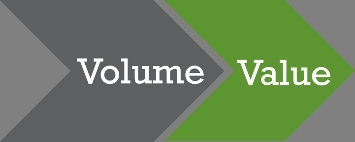 Meantime, on the deficit side: the shutdown of the Banner/Center for Integrative Health in Phoenix which was intended as a proving ground for integrative care; the Allina/Penny George Institute shut its research department and limited its inpatient program; and while not a clinical site, the Samueli Institute, an engine of integrative health research, also announced that it is ending operations.
I am still digesting the meaning of all these changes. One reasonable conjecture is that the lack of discussion in the Trump administration of the need to move to from "volume to value" that is promoted in some ways through the Affordable Care Act will make the medical industry even less hospitable to integrative services.
What is certain, however, is that as Continuum's robust research output winds down, the real world, institutional research base for integrative health - with the losses here, at Penny George, Samueli Institute and in Arizona - is on the ropes. Who and what will step up?
Related