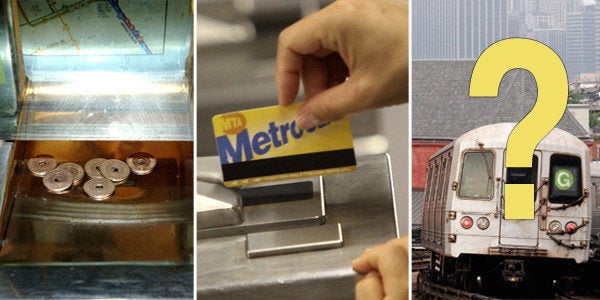 MetroCards are on their way out, and their potential replacement is reminiscent of E-ZPass.
In a few years, subway riders could be able to open turnstiles with the tap of a credit card - or with a new pass they're calling the MTA Card, the Daily News has learned. Straphangers also will be able to establish travel accounts and transfer money via home computers or the nearest automatic bank machine.

Those are some of the features the Metropolitan Transportation Authority envisions for the fare system that officials say will replace the MetroCard in three or four years - and could save the agency millions.
The MTA's Chief Financial Officer Charles Monheim described the new cards as "E-ZPass for transit."
Instead of swiping a MetroCard, straphangers would "place or tap their 'contactless' credit or debit card in front of a sensor."
Riders who don't want to pay via credit or debit card could buy new versions of MetroCards at subway stations that also work with a tap.
One of the goals of the new system would be to cut down on fraud. Scam artists routinely break card machines, then offer riders the opportunity to buy cards from them, cutting the MTA out of the profits.
Last summer, the MTA began a pilot program at several stations where travelers could make payments via "smart cards" like Master Cards with "PayPass" chips embedded in them.
Popular in the Community