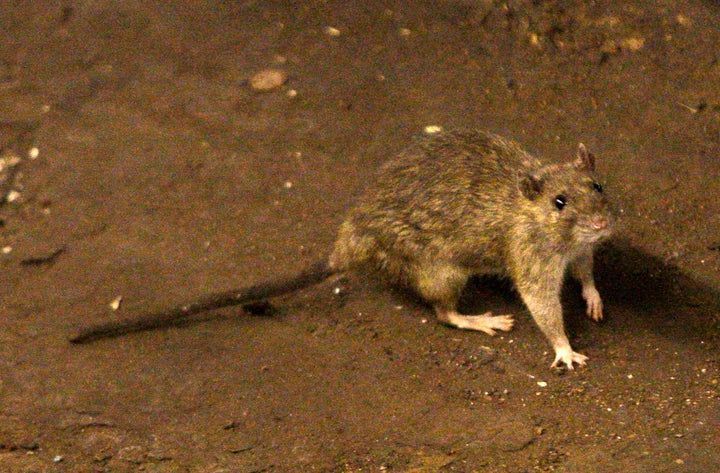 MTA workers protested Wednesday in front of Jamaica Central Terminal demanding that the city address what they say is a terrible rodent problem in the subway system, CBS News reports.
Members of the Transit Workers Union 100 passed out pamphlets to riders and solicited signatures for their online petition, telling people, "If You Smell Something, Sign Something."
The protesters claimed the city needs to increase the frequency of garbage pickups, put more trash bins in stations and better seal off refuse storage rooms to rodents.
The MTA's 2010 and 2011 budget cuts would eliminate 254 subway car-, track- and station-cleaning positions. And for the TWU, what the city might have saved in money, it's gaining in rats.
The trash pickups used to happen "every couple of days," Paul Flores, a 12-year subway station agent, tells NBC News. "Now it's four or five days before they pick up the garbage, and the rats just basically call that home."
Reports of a boom in the rat population are anecdotal and the MTA says there is no clear rodent population estimate for the city's sprawling subway system.
Earlier this summer however, the MTA did issue an apology for uncovered garbage bags on subway platforms, the use of late-night in-service trains to transport refuse, and trash-collection trains missing all of their stops.
Also this summer, city exterminators warned (perhaps in an effort to get their jobs back) that cuts to the Pest Control Bureau would lead to a "rat epidemic."
This summer's seen no shortage of viral videos featuring rats scaring straphangers.
REAL LIFE. REAL NEWS. REAL VOICES.
Help us tell more of the stories that matter from voices that too often remain unheard.