The Chechen claims emerged in April when a Russian opposition newspaper, Novaya Gazeta, reported that at least 100 men had been detained "in connection with their nontraditional sexual orientation," with three of those men possibly killed. A second Novaya Gazeta article, published later in April, doubled down on those reports, with a source telling the publication that the Muslim-majority region's anti-LGBTQ efforts include concentration camps.
"In Chechnya, gay and bisexual men have been hunted down, rounded up, and continue to be illegally detained in prison. Many have been tortured and at least three men have been murdered," officials wrote in a post on the MTV website. "In spite of these horrors, not enough people are aware of what's happening or taking action."
They added, "Together we can raise the volume on the public outcry, and let the world know that we have our #EyesOnChechnya."
MTV's post links to Human Rights Campaign petition urging President Donald Trump to "make it clear to Russia that lawless detentions, arrests, torture and murders of LGBTQ people are unacceptable."
Since the video's release last week, the MTV effort caught the eye of a number of stars, who shared their support on Twitter.
You can view the Human Rights Campaign's petition here.
Before You Go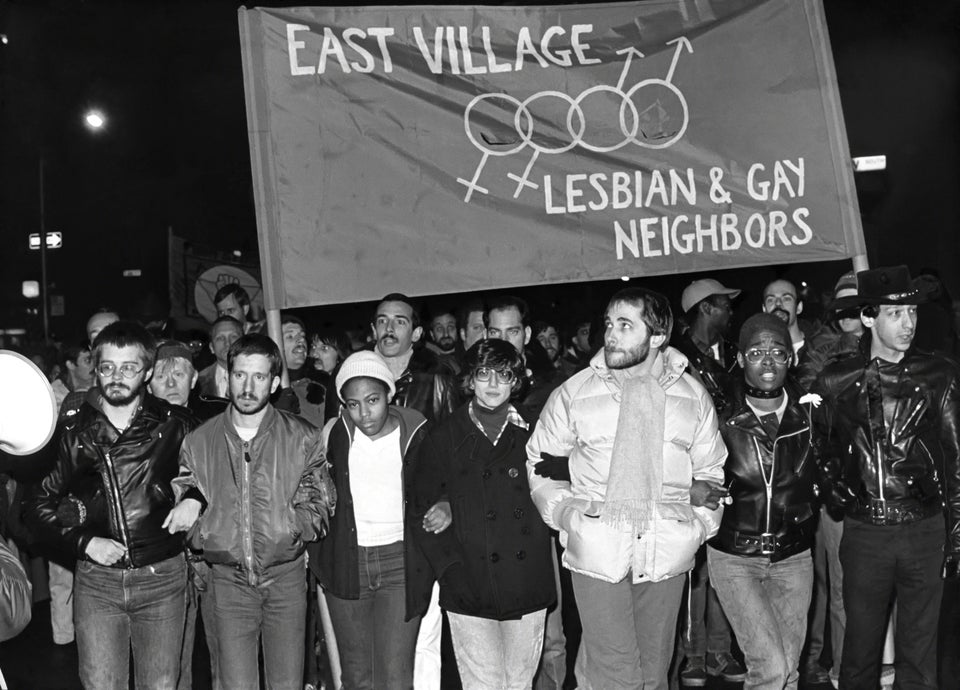 LGBTQ History
Popular in the Community