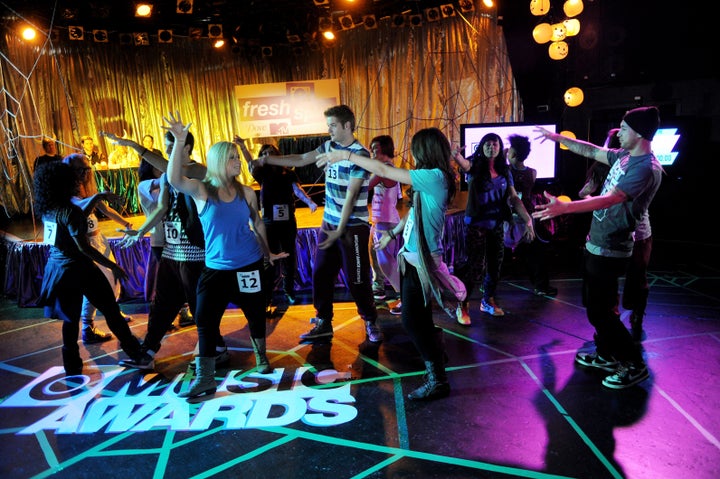 An MTV dance crew put on its dancing shoes Sunday night and won't take them off for 55 hours, in order to break a Guinness World Record and raise funds for anti-bullying campaigns.
Thirteen dancers hit the floor at the Roxy Theatre in Los Angeles on Sunday and will boogie until they surpass the current "Longest Dance Party" Guinness World Record, MTV.com reports. While getting their groove on, in conjunction with the O Music Awards, participants hope to raise awareness -- and funds -- for several anti-bullying initiatives spearheaded by GLAAD, GLSEN, GSA Network, HRC, the It Gets Better Project and the Trevor Project.
"Not only are we honoring achievements in digital music, but we're also looking to push the boundaries of content creation on new platforms," said Shannon Connolly, vice president of Digital Music Strategy for MTV Music and the Logo Group, according to Phillymag.com "We're not entirely sure what the 24-hour livestream will bring, but we are certain there will be [a] dancer to root for and, of course, some unexpected moments."
Unique Events Limited set the "Longest Dance Party" record in Ireland in 2006 when 31 people kicked up their heels for 55 hours straight, according to GuinnessWorldRecords.com. The mobile MTV activists are allowed to take one five-minute break every hour, but they must break as a team, MTV noted.
WATCH:
Related
Popular in the Community