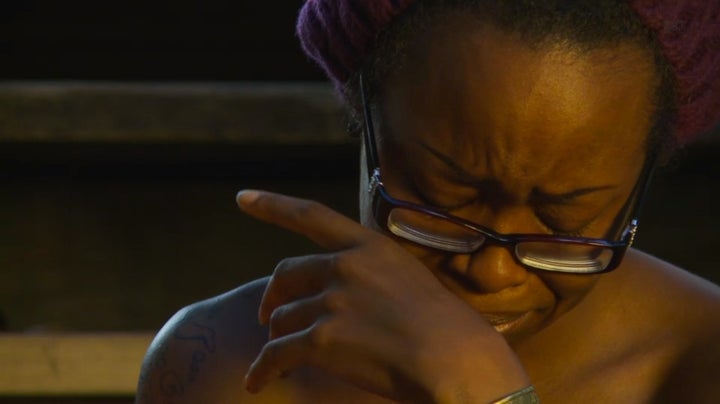 As we approach World AIDS Day on Saturday, Dec. 1, it's a great moment to reflect on how far we've come in battling HIV/AIDS. In many ways the government, the health care industry and the country as a whole have made tremendous progress. In fact, it's progress unprecedented in the history of medicine. In a remarkably short period of time, a new syndrome was identified, a causative agent was isolated with the rapid development of new technologies for testing, its epidemiology was worked out and effective treatments were discovered. HIV is no longer a death sentence; many people can live long, healthy lives with the virus. But there's still a lot of work ahead, as HIV is more prevalent than ever. It may surprise you to know that there are currently about 1.2 million people in the U.S. living with HIV, which is more than at any time in the three-decade-long history of the epidemic.
For me this issue is a personal one. I felt compelled to start a career in radio and TV because of HIV. Back in 1983 a friend asked me to come in and contribute to a radio show, which turned out to be Loveline. He pitched me a segment called "Ask a Surgeon," in which listeners would call in with health-related questions. At first I was skeptical, but ultimately I agreed to do it.
When I first heard the calls flooding in, I had what I can only describe as an epiphany. So many young people were calling in with real concerns. I realized that this was where they were turning -- the media -- to get the answers to their questions. At the time these young people were worried about herpes. Those of us in health care were still working to identify the syndrome that would be known as AIDS, which I knew was going to be the real problem for coming generations. I tried to help them understand that something serious was on the horizon that they must be educated about. I encouraged them to practice what we eventually started to call safe sex. As the epidemic grew, I wanted to do everything I could to help spread the word about treatment and prevention.
As the years passed, HIV/AIDS became -- and remains -- incredibly relevant to young people across the country. The Kaiser Family Foundation just announced the results of its national survey of 15- to 24-year-olds in the U.S. The key finding: Roughly three in four young people say that HIV/AIDS is a serious issue for their generation. That is certainly backed up by data from the CDC, which shows more than a quarter (26 percent) of new HIV infections occurring in the U.S. each year are among people ages 13 to 24, and most of these youth living with HIV (60 percent) are unaware that they have the virus. Young black Americans and young gay men are the hardest hit in this age group.
If we want to achieve an AIDS-free future -- which many experts now say is a possibility -- we need to educate young people about HIV/AIDS and keep them safe. That's why I teamed with MTV, the Kaiser Family Foundation, Gilead Sciences and Octagon Entertainment to help produce I'm Positive, a 60-minute special airing this Saturday night. It tells the story of three incredibly strong young people from around the country who are HIV-positive. Each one of them faces some serious struggles, from those unique to people in their situation (telling their families about their condition and keeping their loved ones HIV-negative) to problems that every young person faces, like navigating relationships with family, friends and sexual partners.
It's hard to put the emotional resonance of their stories into words, but I encourage you to watch the powerful preview below. I know that the life stories of these three young people will stay with viewers for a long time and make a real impact.
It's important for young people across the country to see the experiences of their peers play out on TV so that they can learn from the challenges faced by the people we followed in I'm Positive. We need more stories like the ones we're spotlighting to help spread the word that the best treatment is prevention. We need to encourage everyone to get tested. In fact, just last week, the U.S. Preventive Services Task Force issued draft recommendations supporting routine HIV testing for all adolescents and adults ages 15 through 65. These draft recommendations further the momentum to get people tested, and to help those who test positive to get the best help right away.
As we focus on the HIV epidemic this World AIDS Day, it's a great chance to think of the steps you can take to keep yourself safe and educated. I suggest visiting GYTNOW.org as an excellent resource for HIV information, particularly if you have questions about HIV testing. You can also text your zip code to GYTNOW (498669) to find a local testing center. Whether positive or negative, we all have a role to play in achieving an AIDS-free future.
Dr. Drew is board-certified in internal medicine and addiction medicine and is an assistant clinical professor in the Department of Psychiatry at the Keck School of Medicine at USC. He is also a radio and TV personality. I'm Positive airs Saturday, Dec. 1, at 7 p.m. ET/PT on MTV.
Popular in the Community