Part of "Look Different," the initiative is a week-long, cross-platform event, including the premiere of the highly anticipated "True Life: I'm Genderqueer," from the lauded "True Life" docuseries,  on Tuesday, Nov. 17 at 11 PM ET/PT on MTV.
According to a statement from MTV, "While transgender men and women continue to reach new levels of visibility, little attention has been paid to genderqueer and gender non-conforming members of the transgender community. This first-of-its-kind episode follows two genderqueer youth who reject traditional gender labels and identify as outside of the categories of man and woman."
The "Look Different" campaign involves an online, resource-based hub for information related to the experiences of transgender and genderqueer individuals. MTV will also be making history by changing its logo across the company's social networking sites to the transgender flag during Transgender Awareness Week in order to show solidarity with the transgender community.
The Huffington Post chatted with the two people sharing their stories through "True Life: I'm Genderqueer," Jacob, 24, and Brennan, 17, about the impact they hope the episode has has on trans and gender-nonconforming youth.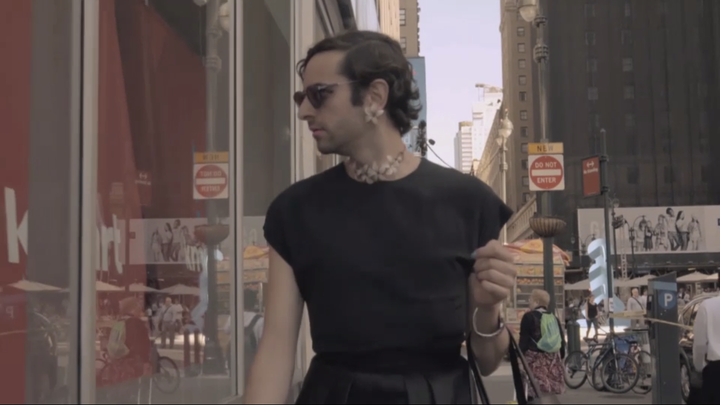 The Huffington Post: What do you hope genderqueer youth take away from the episode?
Jacob: I hope genderqueer youth who see this episode will know that they're not alone in how they feel -- that there are so many other people out there who are struggling with the same thing. Learning to love and embrace your gender identity, especially when you're genderqueer, gender non-conforming, agender, or gender non-binary, takes time, patience and self-love. There are so many ways that I'm still learning to love and embrace who I am, so don't worry if you haven't figured all of it out yet, okay?
Brennan: I want any genderqueer people to know they aren't alone. I want them to see that their parents love them unconditionally and they just need to take the time to help their parents understand. I hope genderqueer youth see this episode and know they are valid -- their gender, their emotions, their struggles are valid and real and other people are going through the same thing. I also want them to subscribe to my youtube channel, you know, to support the genderqueer community.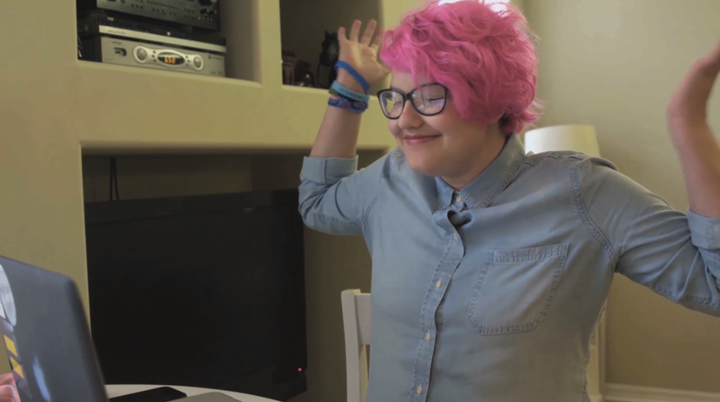 What are some of the biggest misconceptions about being genderqueer?
Jacob: I hope that cisgender parents and family members who watch this show realize just how important it is to embrace your genderqueer loved ones exactly as they are. So often, people think that being genderqueer is "just a phase" or that it's "not a big deal," but if someone that you love is telling you that this is who they are, it isn't just a phase and it is a big deal to them. So respect their gender identity, the pronouns that they use and who they know themselves to be!"
Brennan: The most common misconception I encounter on a daily basis is the confusion between gender and sexuality. People tend to link the two, when in reality they are totally different. When they hear the word "genderqueer" they associate it with sexuality and it gets very confusing. A wise man once told me: "sexuality is who you want to go to bed with, and gender is who you want to wake up as."
In addition to "True Life: I'm Genderqueer," MTV's hit comedy "Faking It" is launching a casting call for "transgender fans, actors and actresses to appear in speaking and background parts next season." The network notes that "trans fans and actors just need to submit a short video talking about their best friend, since the show is all about friendships surviving through the life's ups and downs," and more info can be found at http://fakingitcasting.com.  
"True Life: I'm Genderqueer" will premiere on MTV on Tuesday, Nov. 17 at 11 PM ET/PT. Want more information on the "Look Different" campaign? Head here.
REAL LIFE. REAL NEWS. REAL VOICES.
Help us tell more of the stories that matter from voices that too often remain unheard.