At the MTV Movie Awards on Sunday night, Russell Brand mocked Justin Bieber, Charlie Sheen, Michael Fassbender's penis and Katy Perry.
The comic -- who co-stars in the upcoming "Rock of Ages" and made many references to its June 15 release -- also goofed on Charlie Sheen, who was in the audience for reasons unknown. Brand told Sheen that he stashed a bottle of alcohol and some cocaine under the actor's seat in case Sheen wanted to imbibe.
Brand also made jokes about his short-lived marriage to pop star Katy Perry through Kanye West and Kim Kardashian.
"Wait until you see what I have to say about celebrities with short-lived marriages!" Brand said on Sunday night. "Kanye storming the stage the last time I hosted took a lot of pressure off me, and Kim's record-breaking short marriage also took pressure off me. Cheers."
Brand and Perry met at the MTV Video Music Awards in September of 2009 and were engaged by January of the next year. They married in India on Oct. 23, 2010.
"The last time I hosted I did marry someone who was there, so I'm keeping my eyes open for a new wife tonight," Brand said, before shouting, "Fassbender!"
That would be Michael Fassbender, who was at the MTV Movie Awards to represent "Prometheus" and provide Brand with the opportunity to make penis jokes.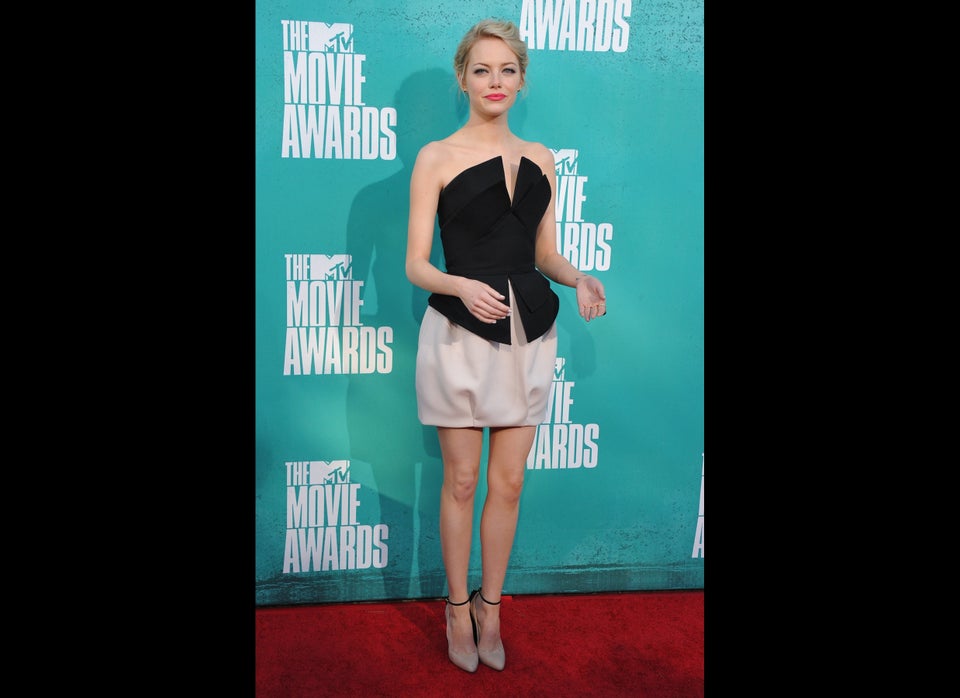 2012 MTV Movie Awards Red-Carpet Gallery
Popular in the Community