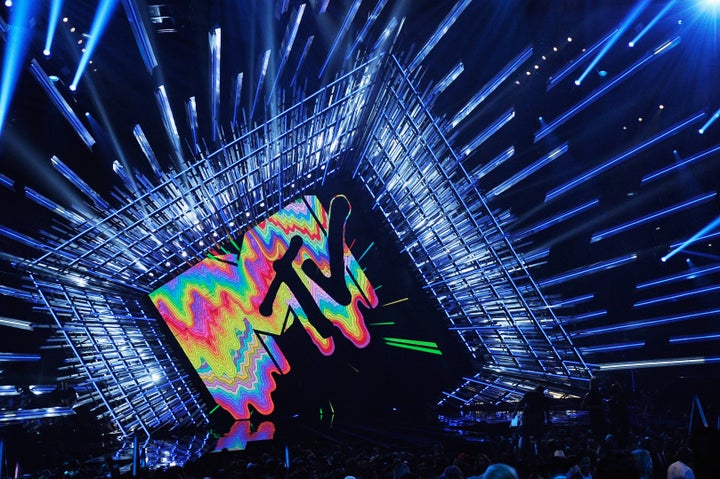 NEW YORK -- Dan Fierman, a GQ veteran who most recently worked as the editorial director of Grantland, remembers Kurt Loder as the "avatar of cool."
Loder, a familiar face to anyone who flipped on MTV in the '90s, provided a steady voice in the hours after Kurt Cobain's suicide and covered the era's most pivotal moments in music, politics and culture. Growing up, Fierman said, MTV was "essential and urgent to me."
Music journalist and author Jessica Hopper recalls taping episodes of "120 Minutes," the seminal late-night show that introduced a generation of moody teens to the Pixies. Even for a kid working in a Minneapolis record store, she said, "120 Minutes" was a key source for discovering new music.
It's easy for people to get nostalgic about the influence MTV had on their formative years. While Fierman and Hopper may draw on these memories, they're also looking ahead and trying to revamp the network's news and cultural coverage for today's teenagers and young adults.
Fierman made the jump to lead the MTV News reinvention just weeks before ESPN shuttered Grantland, its ambitious and acclaimed sports and culture site. Shortly after, he recruited Hopper, who came aboard in December as editorial director of music. And in recent months, the network has hired roughly two dozen writers and editors -- hailing from sites like Pitchfork, Rookie, Refinery29 and NYMag.com -- to help make MTV News a destination for essential takes on major news events, music and culture.
Targeting this highly prized demographic is tougher now than it was during MTV's golden era. Teenagers and young adults were essentially a captive audience in pre-Internet days, glued for hours to TV's coolest network in their parents' basements and dorm rooms. Now, millennials and post-millennials have countless options for watching, creating and sharing content, with savvy competitors like Vice and BuzzFeed vying for their attention.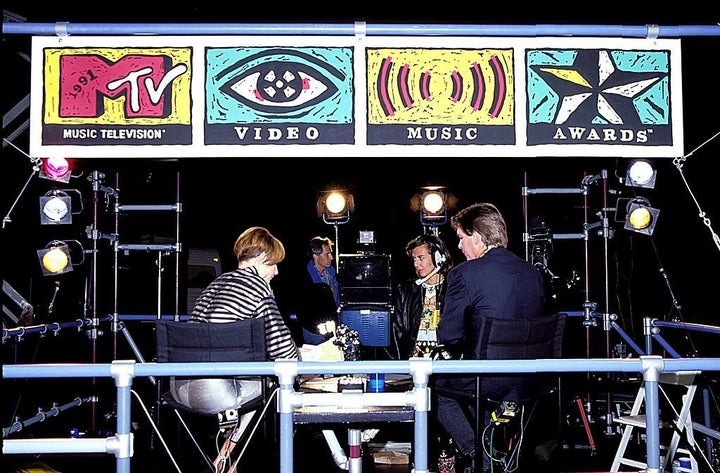 MTV ignited a revolution with music videos in the 1980s, and Hopper believes the network is ripe for another one.
"What we are about to do here is about the most revolutionary and forward-thinking thing that we can try to do for music journalism," Hopper said.
Hopper grew up in punk and zine culture, and has held editorial positions at teen-focused Rookie and indie stalwart Pitchfork. She balked at a suggestion that a legacy media company like MTV couldn't be just as cutting-edge. MTV has a unique opportunity to build a diverse staff that includes up-and-coming writers, veteran critics and journalists from outside the music space, she said, and bringing in young voices like 20-year-old Hazel Cills challenges "very fixed historic ideas of music criticism."
"As someone who came up in a time where music criticism was basically the dominion of 38-year-old white men, who all agreed on the same canon of what was good and who was allowed to say what about what artists," Hopper said, "the fact that we could have such a young staff, such a diverse staff, and that that be considered fundamental to our success here, is [my] editorial dream and my dream of the world."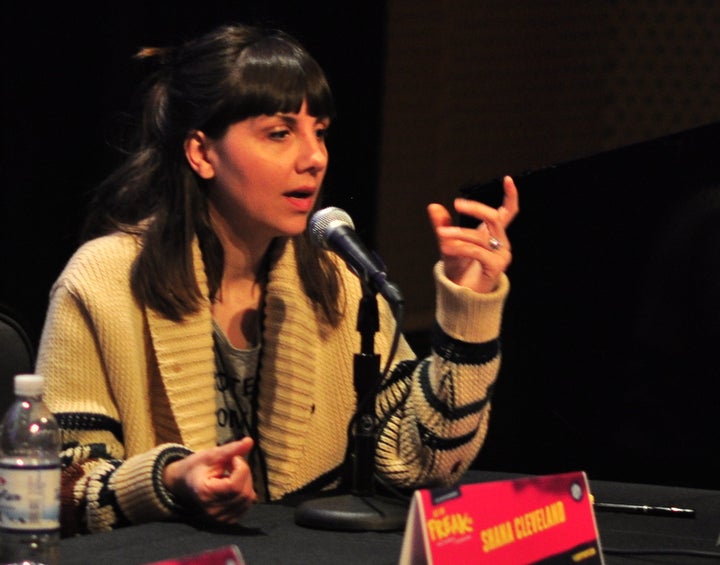 Hopper said she expects the new team "to come in here and endeavor to take pop music seriously, to come here and do something that is reverent and irreverent, to take some big-J journalism ideals and stories and know that we have the full institutional weight, history and support of MTV from the top down."
MTV started gearing up for this digital reinvention about a year and a half before going on an editorial hiring spree.
The MTV News site began shifting in 2014 from a traditional, TV-focused model to being truly digital-first, said Kristen Frank, executive vice president of connected content. Resources were put into areas like data insights and social media, and she touted the site's current reach at 40 million unique visitors globally last month and a social footprint of 210 million followers worldwide.
Once the backend machinery in place, she said, executives brought in Fierman to bring "a much stronger editorial point-of-view" to MTV News and "bring that quality to the next level."
Fierman has recruited several former Grantland editors and writers for the project, including Holly Anderson (director of politics and news), Molly Lambert (lead music writer), Mark Lisanti (senior director of TV and movies), Brian Phillips (long-form writers, critic and columnist) and Alex Pappademas (the executive editor of MTV.com).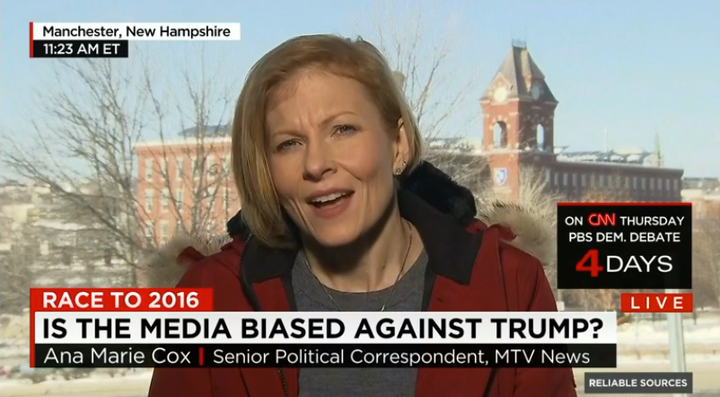 MTV News is also trying to put its stamp on the 2016 election, and last month hired Wonkette founding editor and New York Times Magazine "Talk" interviewer Ana Marie Cox to be the network's senior political correspondent. MTV News also recently brought in New York magazine's Jamie Fuller as a daily campaign blogger and announced Thursday it had hired New Republic senior editor Jamil Smith to be its senior national correspondent.
The network announced several more new hires Thursday, including Refinery29 managing editor Erica Futterman coming on board as the New York bureau chief for MTV News.
Many sites are chasing viral news, but few provide "really smart criticism of the culture through a music lens," Fierman said. He wants young readers to turn to MTV News' growing stable of voices to break down everything from the next Ferguson to the next "Formation."
"When Beyoncé drops a surprise single, not only are we going to be in that conversation in multiple different ways, in multiple different formats, but we're going to be leading the discussion," he said.
Fierman said MTV News will have to be strategic in targeting issues of particular interest to the network's audience, such as demonstrations against police violence, rape culture on campus and what's at stake in the upcoming election.
"If we can get people to pay attention to this brand again, we are uniquely positioned to kind of be the outlet of the record on the things that we're specifically good at," Fierman said. "When you can't do everything, you have to find those things that you're specifically good at."
Hopper said Monday's Grammy awards will be the first big music event for the new team to cover and Fierman hopes MTV News' digital look is "pretty radically different" by sometime next month. Once the Video Music Awards come around in August, Fierman said he'd like people to say, "Holy cow, what happened?"
It's unclear how closely the MTV network will resemble the relaunched digital operation, but Fierman expects some crossover. Hypothetically, he said, a Hopper interview with a newsmaker or a video of Cox reporting from the campaign trail could find a home on the TV channel. Fierman is also looking to corporate sibling Comedy Central for inspiration.
"If I do my job right, we find the Abbi and Ilana of MTV," he said in reference to the "Broad City" stars, who brought their web series to cable.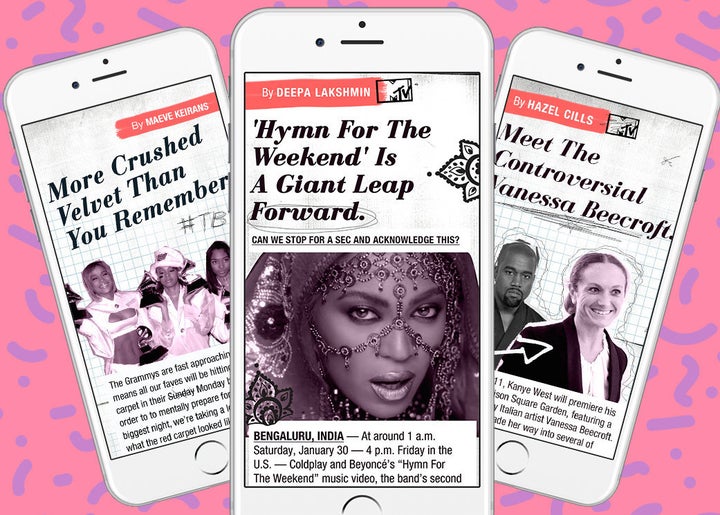 Viacom, the parent company of MTV and Comedy Central, announced a major partnership on Tuesday with Snapchat, one of platforms Fierman said could help expand MTV News' reach beyond TV and the web -- to wherever its future audience may be.
"I don't really care where you want to consume what we're doing -- whether it's reporting or criticism or it's just beautiful thinking," Fierman said. "I want to be in your earbuds. I want to be while you're watching something online. I want to be in your Snapchat feed. I want to be in your Instagram. If you want to read, I want you to read. The point is, really, that however you're using your phone -- let's be honest, that's where everybody is right now -- I want to be there."

Popular in the Community