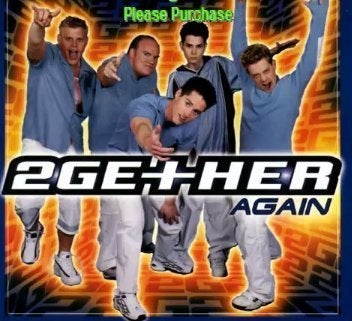 After a successful MTV film, the parody band 2gether signed on for the MTV show "2ge+her," which came to an end after one season when member Michael Caccione passed away in 2001.
According to TMZ, the remaining members of 2gether have struck a deal with MTV to organize and film their own comeback show to air on the network. Once they submit it to the network, MTV will decide whether or not they want to actually put it on air.
Proceeds from the show will go to the Michael Cuccione foundation for cancer research.
For more, click over to TMZ.
Popular in the Community