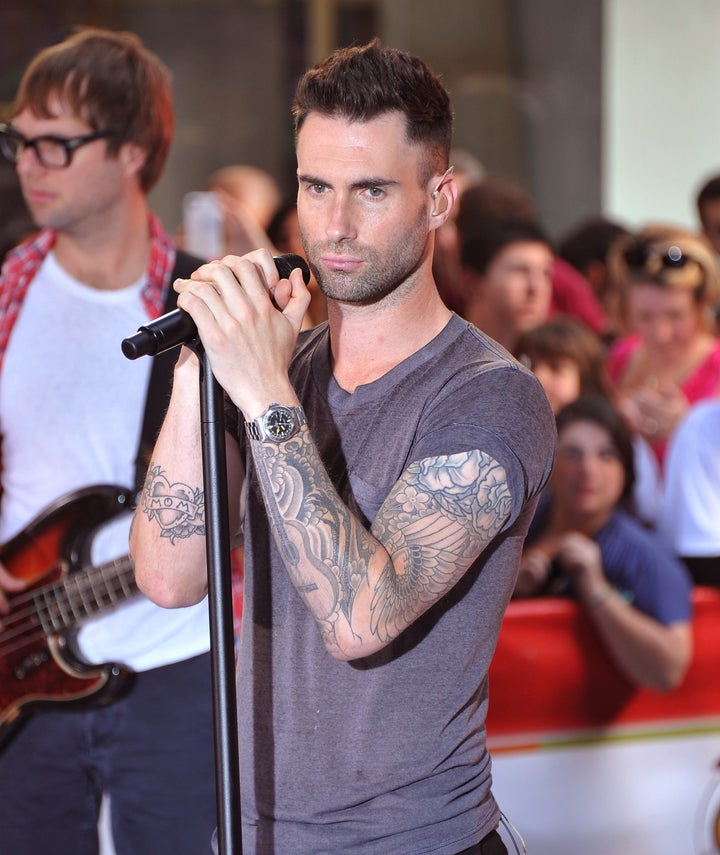 Suffice to say, Adam Levine will not be attending Sunday's MTV Video Music Awards in Los Angeles.
The outspoken Maroon 5 frontman and judge on NBC's "The Voice," took to Twitter on Saturday to air his disapproval of the network, which he believes has strayed from the original mission.
"the VMA's. one day a year when MTV pretends to still care about music. I'm drawing a line in the sand. f*ck you VMA's," Levine wrote.
It was a statement he did not regret.
"still waiting to have my 'jerry macguire mission statement moment of deep regret...' not happening. phew!" he soon wrote.
MTV tweeted back at Levine, saying, "Soooo you'll be tuning in at 9/8C tomorrow right? BTW, bonus points if you TwitPic your 2004 Moonman!"
Levine's Maroon 5 won for "This Love" that year.
The singer also recently ripped "American Idol," criticizing what he perceived as their policy on openly gay contestants.
"What's always pissed me off about 'Idol' is wanting to mask that, for that to go unspoken," he told Out Magazine. "C'mon. You can't be publicly gay? At this point? On a singing competition? Give me a break. You can't hide basic components of these people's lives. The fact that 'The Voice' didn't have any qualms about being completely about it is a great thing."