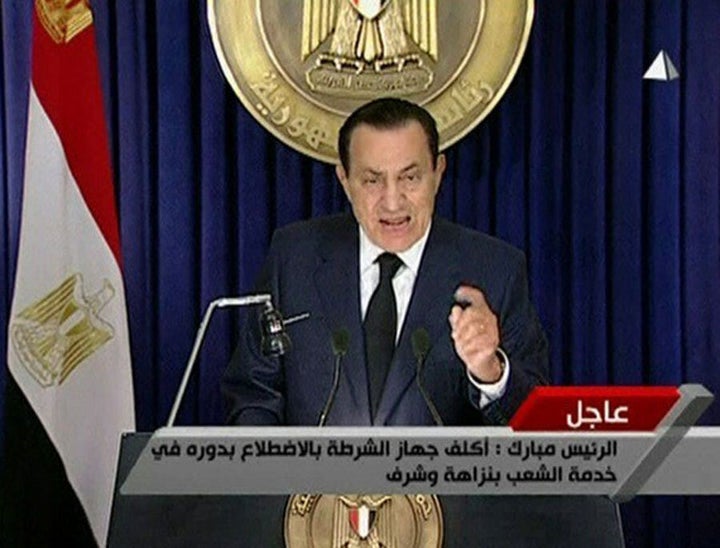 CAIRO (AP) - Egypt's military announced on national television that it has stepped in to "safeguard the country" on Thursday and assured protesters that President Hosni Mubarak will meet their demands in the strongest indication yet that Egypt's longtime leader has lost power. In Washington, the CIA chief said there was a "strong likelihood" Mubarak will step down Thursday.
SCROLL DOWN FOR LIVE UPDATES
The dramatic announcement showed that the military was taking control after 17 days of protests demanding Mubarak's immediate ouster spiraled out of control.
Gen. Hassan al-Roueini, military commander for the Cairo area, told thousands of protesters in central Tahrir Square, "All your demands will be met today." Some in the crowd held up their hands in V-for-victory signs, shouting "the people want the end of the regime" and "Allahu akbar," or "God is great," a victory cry used by secular and religious people alike.
The military's supreme council was meeting Thursday, without the commander in chief Mubarak, and announced on state TV its "support of the legitimate demands of the people." A spokesman read a statement that the council was in permanent session to explore "what measures and arrangements could be made to safeguard the nation, its achievements and the ambitions of its great people."
The statement was labeled "communique number 1," a phrasing that suggests a military coup.
Support HuffPost
The Stakes Have Never Been Higher
Related
Popular in the Community