 However, several other regime officials--including Mubarak's sons and police commanders--were acquitted of all charges.
Mubarak and his sons were also cleared of corruption charges, a move that sparked protests throughout the nation calling for greater accountability. Some protesters expressed anger that the former president was spared his life.
The state prosecutor's office told AFP that he had already ordered the start of the appeals process, but did not provide details about the appeal. Abdel Mageed Mahmoud, the prosecutor, also ordered a travel ban on the six police commanders who were acquitted in the trial.
Before You Go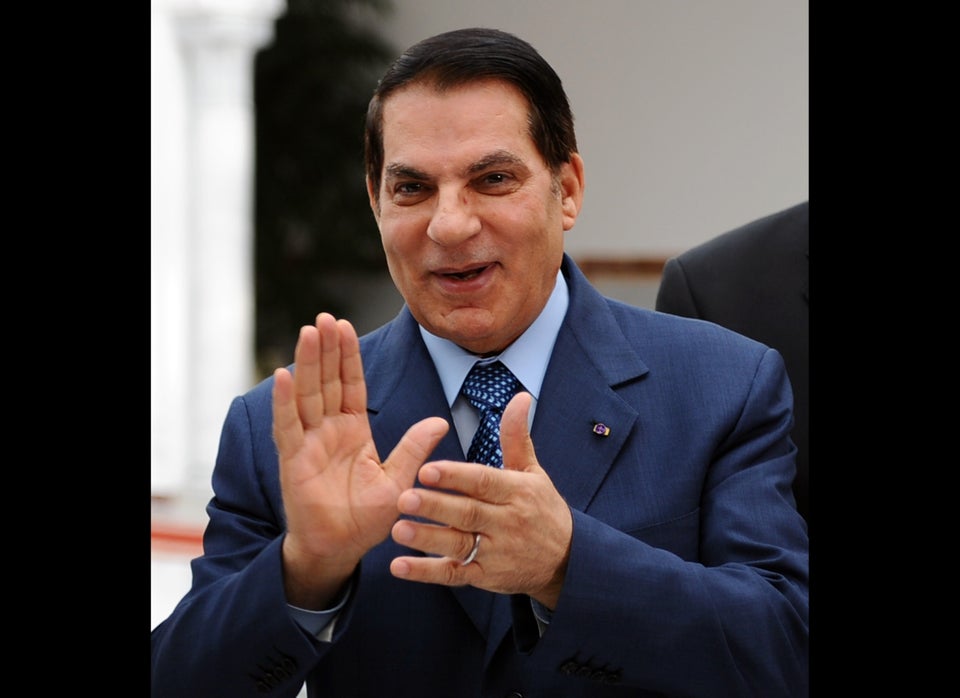 Arab Spring Dictators
Popular in the Community