That's Laurie Petrie, the character Mary Tyler Moore played from 1961 to 1966 on The Dick Van Dyke Show.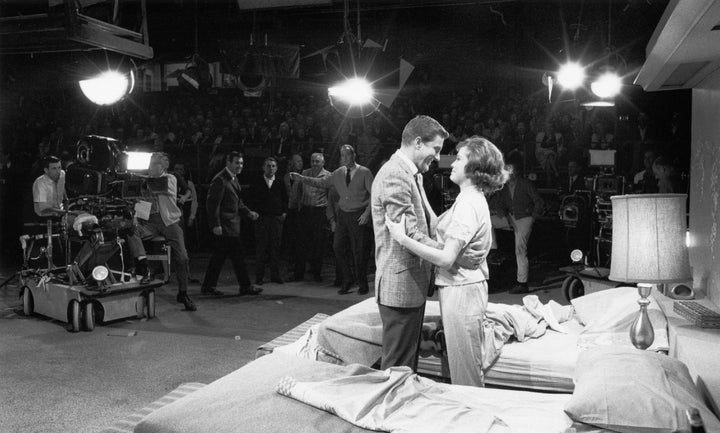 When the terribly sad news of Moore's death was released Wednesday, I suspect most fans first thought of Mary Richards, Moore's character from 1970 to 1977 on The Mary Tyler Moore Show.
I love Mary Richards, too. How cold a heart would you need not to love Mary Richards?
But Laura Petrie was my first, and you never forget your first.
I also suspect I may not be alone. Hundreds of Laura Petrie clips are posted on YouTube, and collectively, they convey all the joy I get from my own memories.
Laura Petrie was unlike any TV Mom I'd ever seen, and growing up in the late 1950s, I'd seen a few.
People talk about Mary Richards breaking the traditional "single girl on TV" mold, which she did. We should also recognize that's the second time Moore did this with a familiar TV character.
To address the obvious first, Laura Petrie was a hot Mom, a point underscored by her wardrobe. Where Harriet Nelson and June Cleaver wore attractive, sensible, comfortable skirts and blouses, Laura's wardrobe included legging-style pants and snug-fitting tops.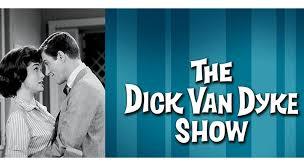 This did not, repeat not, induce some creepy Mrs. Robinson fantasy. At least not for me, though I probably shouldn't speak for all my friends, some of whom watched The Mickey Mouse Club for Annette Funicello.
No, Laura Petrie was just different. TV Moms, and most of the real-life Moms we knew, neither looked nor dressed like that. It was an option we didn't know existed.
Laura Petrie wasn't the first attractive TV Mom. Even at a tender age, we knew TV Moms were actresses, and actresses are more apt to be attractive than your average random Mom at the playground.
Donna Reed was a TV Mom, for instance, and she was beautiful.
No, Laurie Petrie had other qualities her colleagues in the TV Mom game did not.
For starters, she was vulnerable. Long before we kids could define "insecure," Laura Petrie was.
She was regularly afraid she had done or said something wrong, or that she didn't quite understand what she was supposed to do. And she was sometimes right. Like the time when she blurted out on national television that her husband's boss Alan Brady (Carl Reiner, the show's creator) wore a toupee.
She wasn't any less loving or caring a Mom than Barbara Billingsley's June Cleaver or Jane Wyatt's Margaret Anderson. She just didn't have the same calm, wise omniscience.
While she wasn't as deeply neurotic as her husband Rob (Van Dyke), she had moments of being a wreck, and those were often her most memorable moments, because they set up everyone around her to hit comedy peaks.
As has been widely noted, Moore was rarely if ever the lead comic voice with either Laura or Mary. Her own comedy was brilliantly minimalist, often no more than a gesture, an expression or a remark.
But we kids weren't analyzing comedy. What we saw was Laura Petrie opening the door on a whole different kind of American home.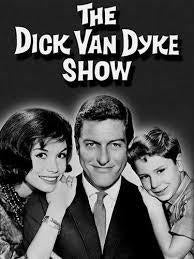 It was a home where Mom and Dad could be impetuous, could make mistakes — not just silly, goofy sitcom mistakes, but real ones — and had weird friends. A home where Mom didn't have a dress code and even though she stayed at home like all the other TV Moms, you could sense that somehow, someday, she might just start dancing again.
She conveyed all this while never making us fear for a moment that she would abandon her husband, son or home. A decade before Mary Richards, Laura Petrie was laying down an unspoken blueprint for doing it all. It might never be perfect, but it could be done, because Laura proved you didn't have to be perfect to make your family and your world a better place.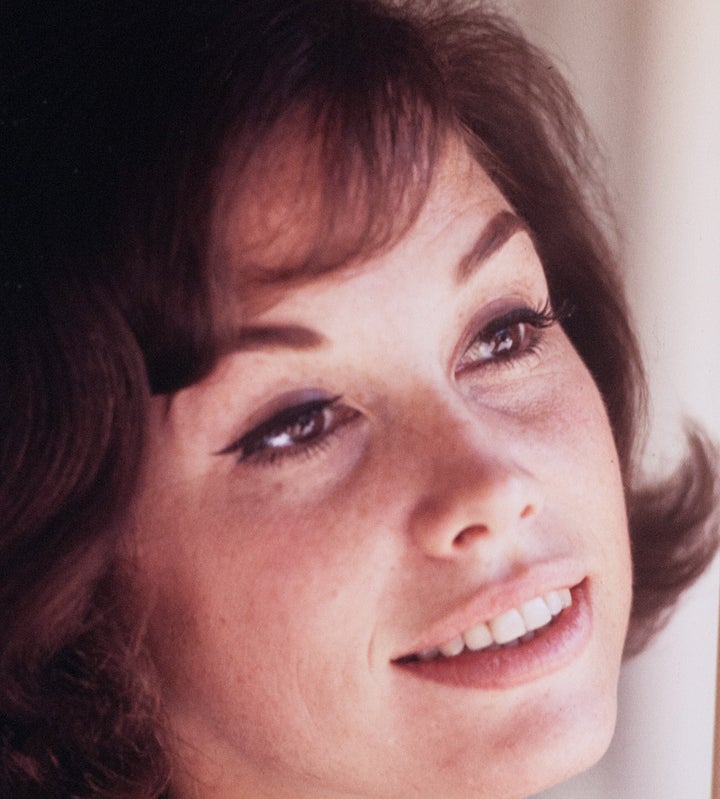 One of Mary Richards's final remarks on The Mary Tyler Moore Show, during a scene in which characters were talking about what they wanted to happen after they died, was that "I just don't want an organ playing sad music."
I'm hearing nothing of the sort.
[Note: CBS will air a tribute to Mary Tyler Moore at 9 p.m. ET Thursday. PBS has put is Moore special, Mary Tyler Moore: A Celebration online at www.pbs.org and will carry it on some broadcast stations. GetTV will air two rare Moore 1960s TV appearances, on Dick Van Dyke and the Other Woman and Johnny Staccato, at 11 p.m. ET Monday.]
Calling all HuffPost superfans!
Sign up for membership to become a founding member and help shape HuffPost's next chapter
BEFORE YOU GO