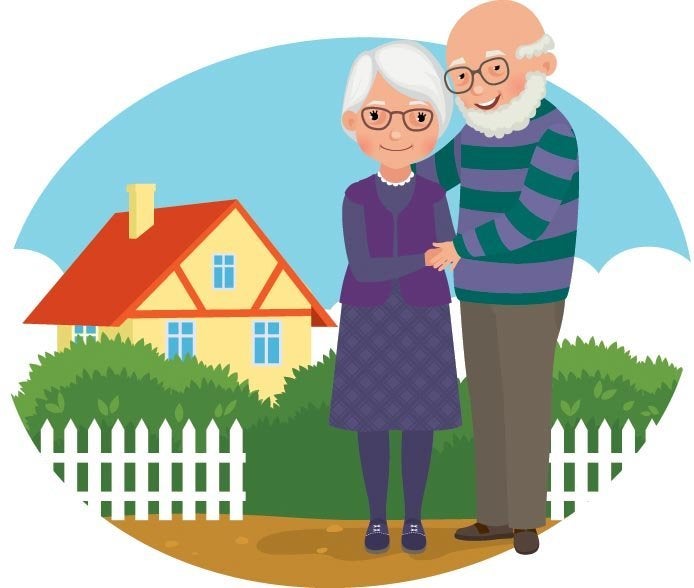 People, at least the ones who have a financial choice in the matter, retire for reasons way different than what you'd expect.
Fidelity Investments research
has busted several myths about what motivates people to leave the workplace. Here's what the study of 12,000 people who have defined contribution plans found:
1. Men retire to spend more time with their wives. Women retire to spend more time with their grandkids.
About 60 percent of the men in the Fidelity study said that spending more time with their mates was one of the strongest motivations to retire; just 43 percent of the women said the same. But nearly 70 percent of the women said they would retire to hang out more with their grandkids.
2. People work in their retirement years not because they need the money but because they like what they do.
We'd argue that when you are talking to folks who have defined contribution plans -- like IRAs and 401k plans -- as Fidelity did in this study, then this makes sense.
When asked why they are working in retirement, 61 percent of the Fidelity respondents indicated that "they like what they do," and nearly half (48 percent) added that "feeling valued" was an important reason to continue working in retirement.
Fair enough, but talk to the people who haven't saved squat and you're likely to hear a different tune: They are working for the money; job satisfaction is a rich person's issue.
3. Doing nothing is not without certain appeal.
Retirees are supposed to want to travel the world, take cruises to exotic places, or volunteer their little hearts out now that they finally have some free time, right?
Nuh-uh. Almost three quarters (72 percent) said their main reason to retire was to basically do nothing for awhile. Having the freedom to do whatever you want often means choosing to do nothing. You won't be the first retiree who becomes addicted to watching Netflix or tries to teach the dog to walk himself.
4. Pharrell's "Happy" is the musical score for retirement.
Despite the perception that today's retirees are an unhappy lot who were forced into a life of frugality and bare sustenance, 82 percent of recent retirees say they are feeling pretty darn good and believe they retired at the right time. In fact, 85 percent of recent retirees said retirement was the most rewarding time of their lives and 79 percent said managing to live comfortably within their means was easier than they had thought it would be. Again, this study was of people who had retirement plans.
Still, there may be something to it. We've always believed that working and having to work are two separate things. One person we know says he doesn't mind working at all, but he minds knowing that he has to. Take away the mandatory "work or be homeless" guillotine that stands over us, and our attitudes toward work become far more relaxed. 
5. Which comes first: the cart or the horse?
One of the more interesting results from the research is that almost half of respondents don't link their retirement to how much they have saved. When asked if time or money was more important in their decision to retire,
results were split almost evenly
. Half the respondents said their retirement date wasn't tied to a specific dollar amount in savings; they mostly wanted to ensure they'd have enough time to enjoy retirement. The other half said their savings will determine when they stop work; without enough money, retirement won't be enjoyable.
Calling all HuffPost superfans!
Sign up for membership to become a founding member and help shape HuffPost's next chapter