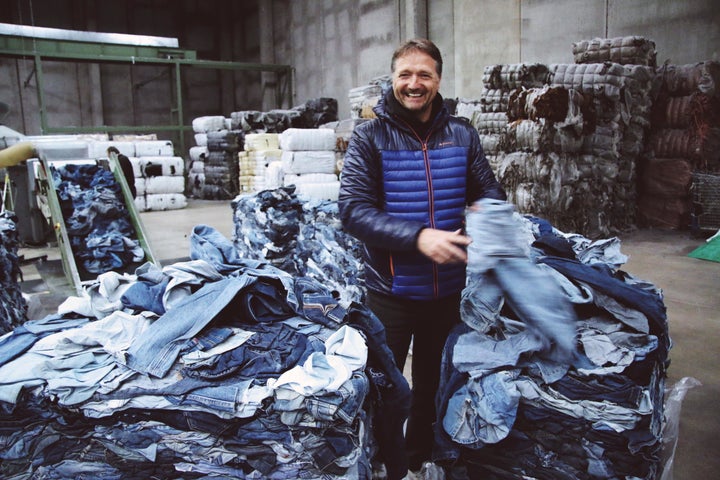 This article is part of HuffPost's "Reclaim" campaign, an ongoing project spotlighting the world's waste crisis and how we can begin to solve it.
When an article of clothing reaches the end of its lifecycle, we tend to chuck it in the trash and buy a new one. We don't think a lot about where the garment came from, all the resources that went into making it or the pollution that resulted from it.
Netherlands-based Mud Jeans thinks it's found a smarter way to make clothing ― and a more sensible way for people to buy and get rid of items, too.
Like other eco-conscious apparel brands, the four-year-old Mud argues for sourcing raw materials more responsibly and combining them with fibers from old clothes that would otherwise be thrown out. Though some experts are skeptical of the impact this clothes-making method might have, Mud takes things a step further.
Since 2013, the company has been letting people rent pants for a year and return them so they can be passed on to the next person.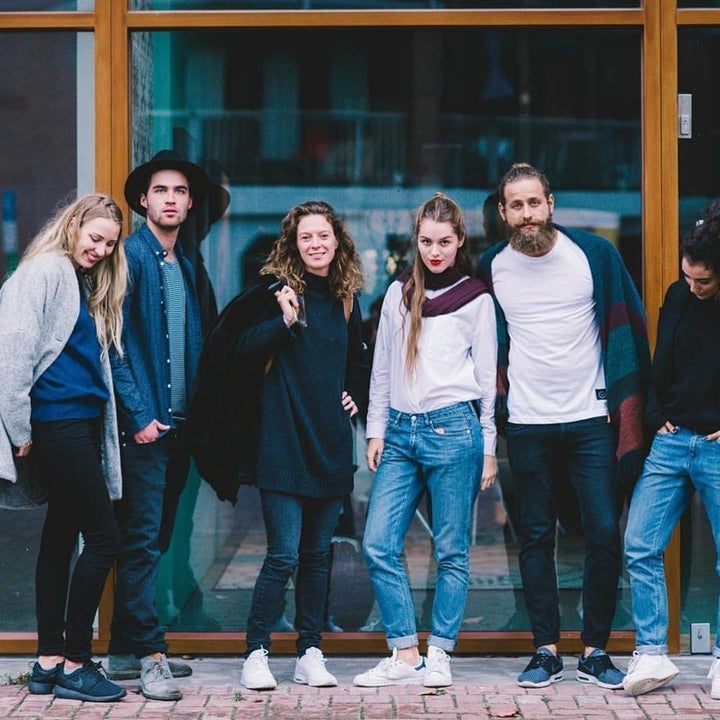 People who want to rent their denim through Mud's "Lease a Jeans" program pay about $20 up front and a little over $8 a month for an entire year. (U.S. customers pay an additional $33 shipping fee.) After a year, the customer can keep the pants, or exchange them for a different pair and continue paying the monthly fee.
It's not exactly a budget-friendly way to get your clothes, but the exchange option just might save you some space in your closet.
Women own an average of seven pairs of jeans, although they wear only four regularly, according to a national poll conducted by ShopSmart, a magazine published under the Consumer Reports umbrella.
The poll also found that one in 10 women admit to spending more than $100 for a pair of jeans, whereas a rental year with Mud costs slightly more.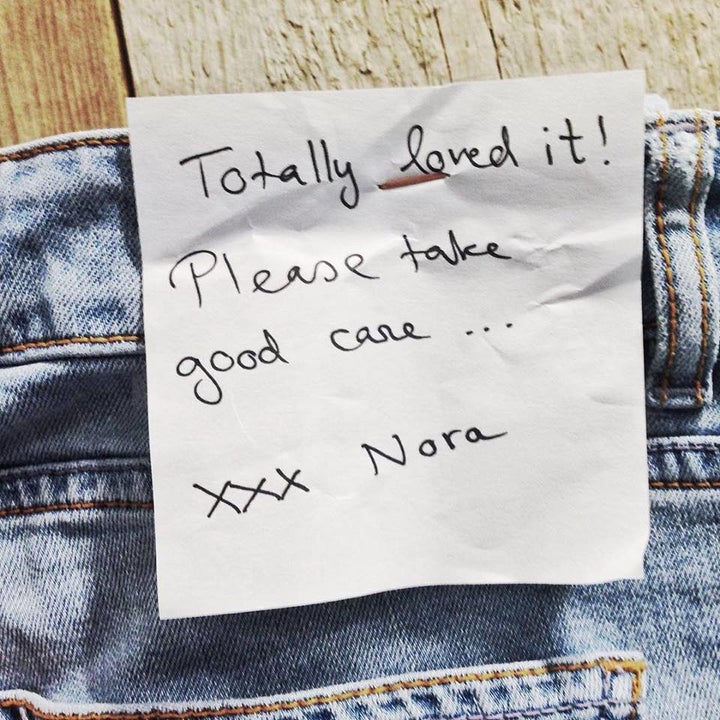 Here's where things really get interesting, though: When a person decides to return their jeans to Mud, the company will do one of two things.
If the pants are in decent shape, Mud will spruce them up and resell them as "vintage" jeans at a discounted price on its site. (These pants are not available to rent.)

The second option: If the returned pants are beyond repair, Mud breaks them down and makes a new pair of jeans by combining the old denim fibers with new, certified organic cotton that is insecticide- and pesticide-free.
All Mud Jeans are about 25 percent recycled denim and 75 percent organic cotton, CEO Bert van Son told The Huffington Post. He hopes to make that ratio 50-50 in the near future.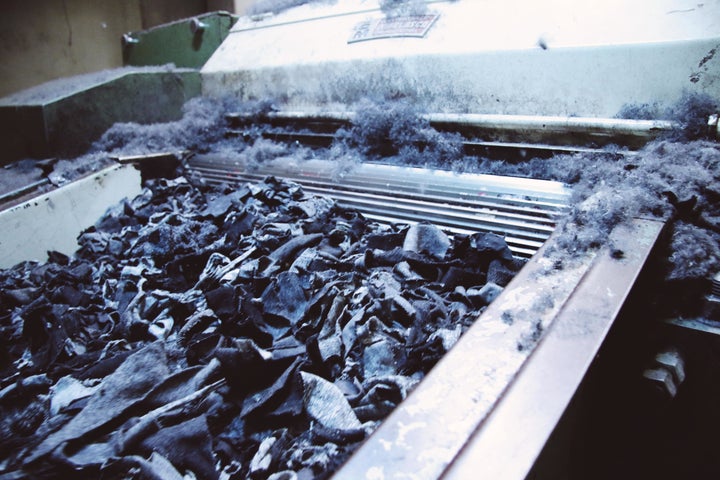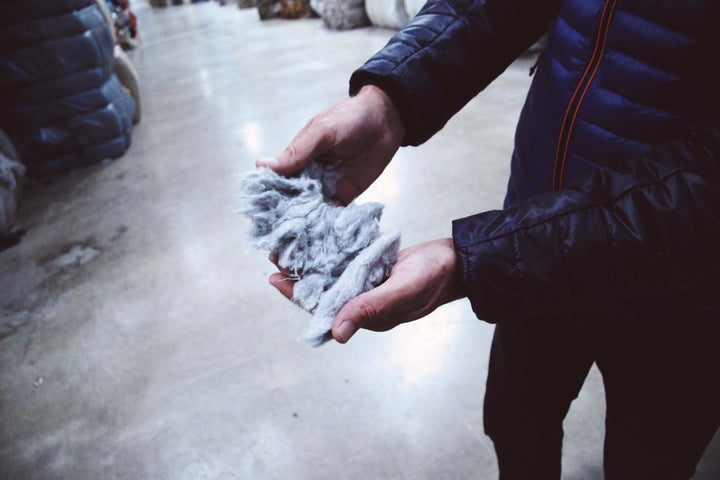 Mud's business model is inspired by the concept of a circular economy, a theoretical system in which goods are manufactured in a way that allows them to be broken down and turned into something new at the end of their lifecycle, rather than just being thrown out. Under this model, nothing would ever truly be discarded.
Major retailers like H&M and North Face are beginning to dip their toes into this idea of using materials over and over, and some high-profile startups have made it a big part of their business. But the concept has yet to take hold across much of the industry.
The average American throws away 70 pounds of clothing and other textiles annually, according to the nonprofit Council for Textile Recycling. Meanwhile, the making of new clothes requires vast amounts of water, dyes, chemicals and more ― all of which are wasted when an item winds up in a landfill.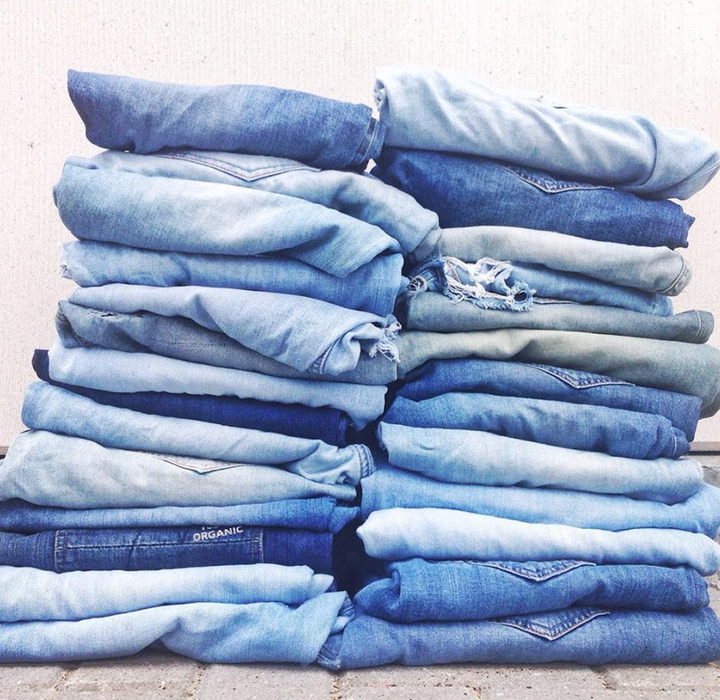 Sustainability fashion experts aren't completely sold on Mud's way of making clothes, but they're intrigued by the renting and returning elements.
"There's not going to be silver bullet solution to the problem of sustainability and fashion," Timo Rissanen, assistant professor of fashion design and sustainability at Parsons School of Design, told HuffPost. "We need lots of different solutions that work collaboratively, and I think leasing or renting can be one of those."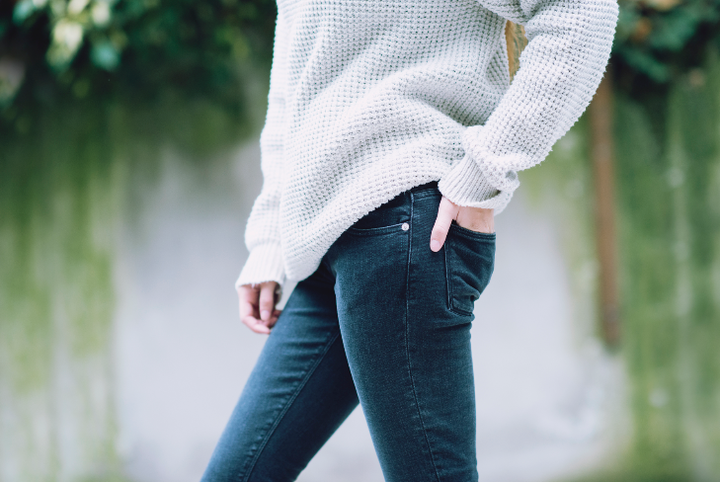 Lynda Grose, an associate professor at California College of the Arts, told HuffPost that she believes the rental model helps slow the flow of natural resources — like cotton, water and energy — through the fashion system. Plus, the option to exchange jeans for a newer, more fashionable pair after a year satisfies consumers' craving for new stuff.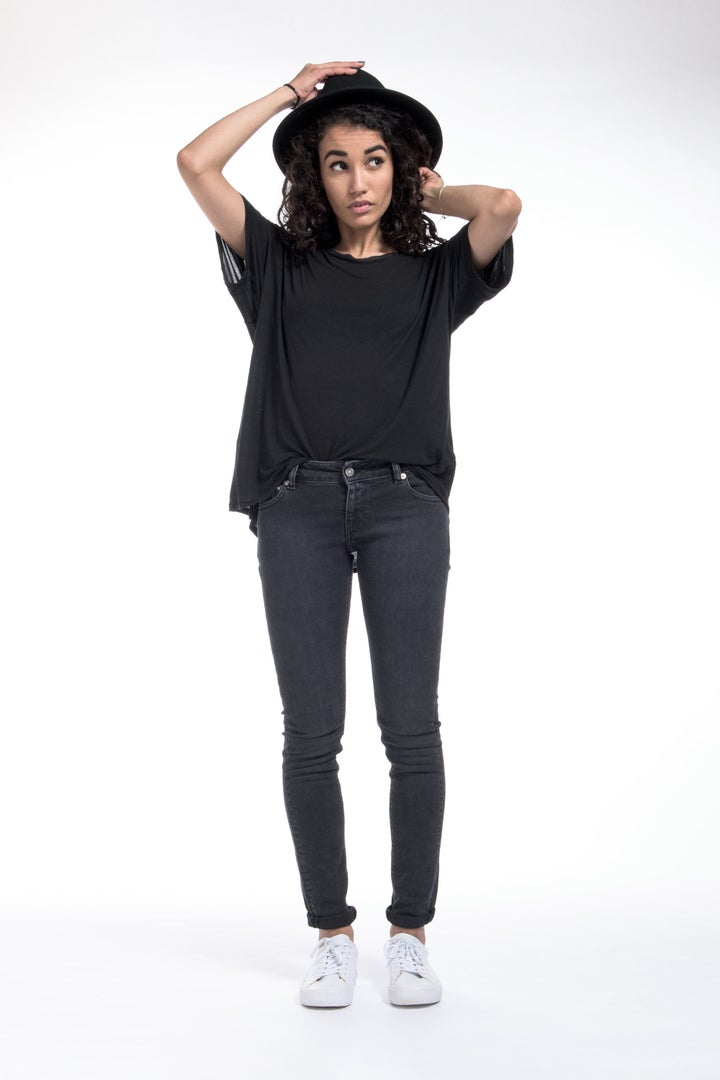 "We have a desire for something new, but we certainly don't need something new every two weeks," she told HuffPost, pinning the blame for this impulse on advertisers. "Here's a business model that's trying to wean itself away from that, and I think that's a good thing."
Mud also hopes its customers will fall in love with the older, returned jeans it dubs "vintage" by sharing stories about them online. The company asks a former renter who is returning their jeans to tell a story that occurred during the year they wore them. Mud then posts that story next to the jeans as a way to help re-sell the worn denim.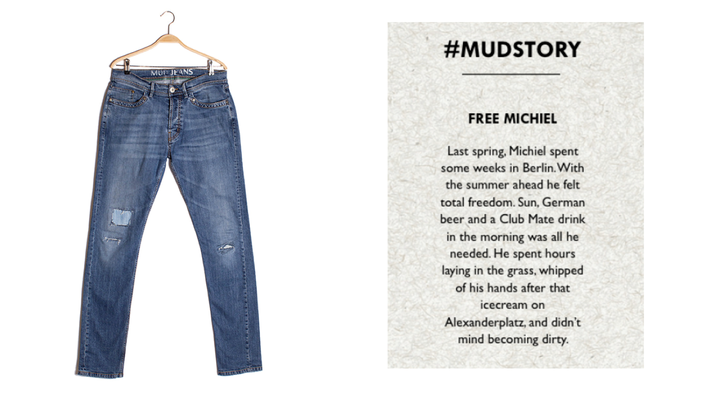 It's a marketing idea that Rissanen thinks has legs.
"Clothing has become so under-valued and when you look at the actual effort it takes to make a single garment, there's a lot of work that goes on. Yet our relationship with clothing has become … that we almost think of it as trash," he said. "I think there's value in telling those stories, it connects to a reevaluation of clothing."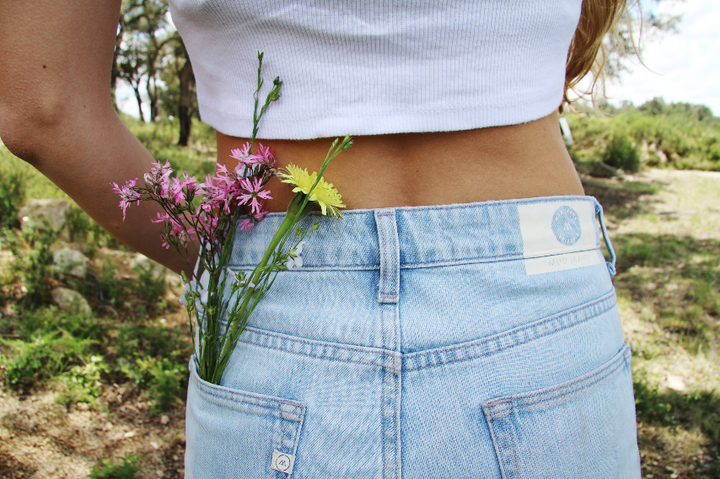 But will people really go out of their way to pay more for rental jeans?
"When you think about fashion, the joy of a garment isn't the owning of it, it's the wearing of it," Rissanen told HuffPost. "So in that sense there is more potential for this kind of model."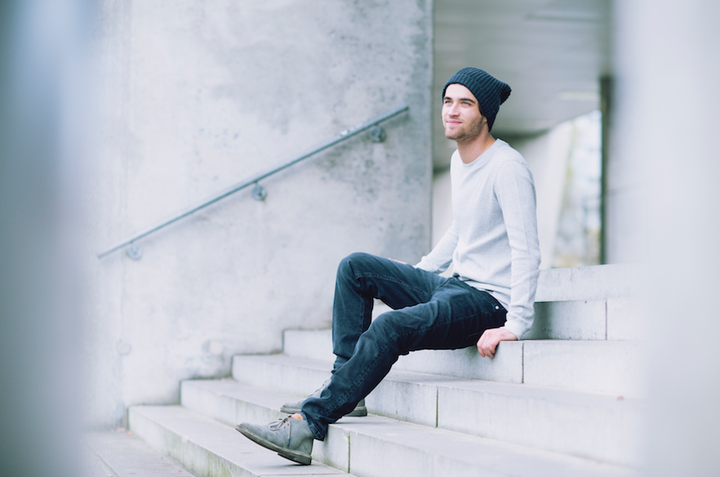 Related
Before You Go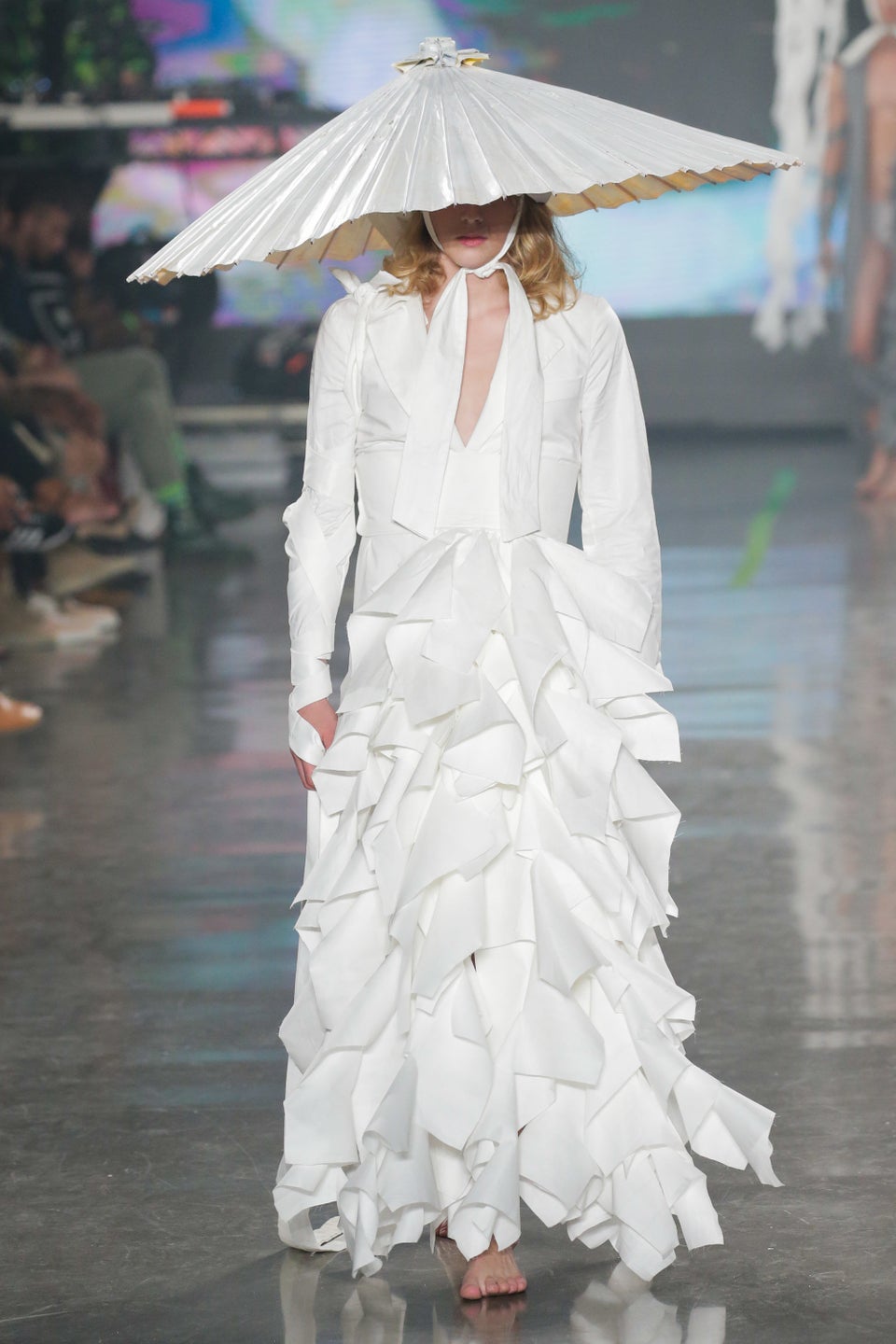 Least Wearable Looks From Fashion Week