With the Sundance Film Festival wrapping up this weekend, "Mudbound" and "A Ghost Story" have become two of the 11-day gala's buzziest titles. "Mudbound" seems like a surefire contender for next year's Oscars, and "A Ghost Story" is a supernatural art-house feature that demands your attention. Here are a few words on both. 
"A Ghost Story"
Written and directed by David Lowery
Starring Rooney Mara and Casey Affleck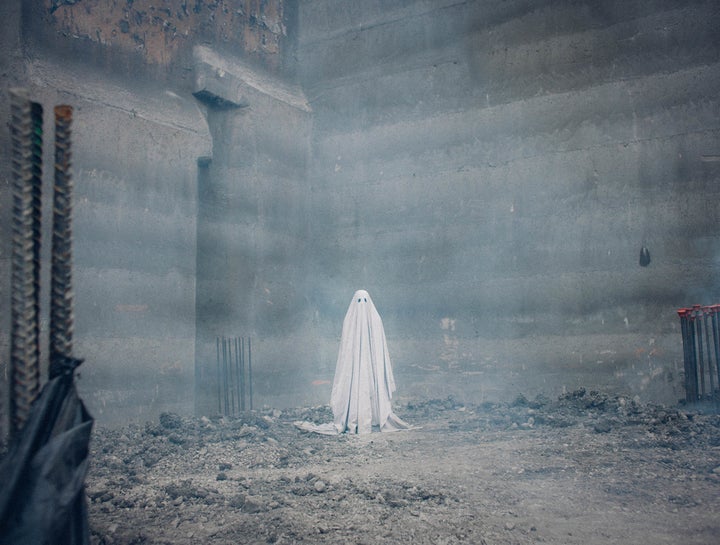 Across its 87-minute runtime, "A Ghost Story" is nearly wordless. One central character looks like he's wearing a Halloween costume, and the other spends most of her time grieving. There's a lot of milling about, wispy flashbacks and a 10-minute unbroken shot of Rooney Mara binge-eating a pie. It is, in no short order, Sundance's most captivating experience.
Despite the premise of a horror movie, "A Ghost Story" is anything but. David Lowery's stunning meditation opens with an apt Virginia Woolf quote: "Whatever hour you woke, there was a door shutting." The short story from which that line derives continues thusly: "From room to room they went, hand in hand, lifting here, opening there, making sure—a ghostly couple." Except here there's only one ghost, an unnamed Texas musician (Casey Affleck) who's just died in a car crash outside the home where he and his wife (Mara) lived.
The couple had been arguing lately, suffering the same quotidian spats that plague any long-term relationship ― we glimpse these exchanges in a small stretch of dialogue before the movie replaces words with Daniel Hart's orchestral score. We linger on a hospital gurney where the dead man lies, covered by a white bed sheet. The camera sits ... and sits ... and then, as if awakened in a flash, the man pops up. But he's no longer a man, not technically. He's a ghost, with peepholes in the sheet that mostly conceal his pupils. 
The ghost returns to the house, where he whiles away the days with his beloved, who is mourning (and eating entire pies in one bitter rush). There's a comfort to the ghost's presence, yet the mood is defined by his widow's loss. Dead or alive, neither knows how to move forward. Mara's character, also unnamed, continues as if the phantoms of her past are stationed around every corner of the house. (They are.) Eventually, she moves out. (Wouldn't you?) But the poltergeist remains, mourning a new family's arrival. From there, the scope of "A Ghost Story" swells, sliding ever so gently through time to raise questions about humanity's tenure on an Earth that will one day cease to exist. 
"A Ghost Story" surprises at every turn, inventing its own rules about the ways we float in and out of one another's lives. What remains steady is Lowery's poetic direction, a fascinating follow-up to last year's delicate "Pete's Dragon" and 2013's Malick-esque "Ain't Them Bodies Saints." Lowery and his cinematographer, Andrew Droz Palermo, station the camera at just enough of a distance to make us curious observers, able to project interpretations onto the action before the story's thematic questions are (mostly) answered.
These are fascinating roles for Mara and Affleck, the latter of whom headlines another Sundance flick on the heels of resurfaced sexual harassment allegations. But "A Ghost Story" isn't about its characters, not really ― it's about time and the surprising, consequential roles we play on a planet that makes us feel slight. As a movie, it's a risky experiment, one that may bore some impatient viewers. But embrace it, and you'll realize how limitless "A Ghost Story" is, how beautiful and circular and impactful its meanings are. Lowery has given us something spectral. It will haunt you.
"Mudbound"
Written by Dee Rees and Virgil Williams • Directed by Dee Rees
Starring Carey Mulligan, Jason Clarke, Jason Mitchell, Garrett Hedlund, Mary J. Blige, Jonathan Banks and Rob Morgan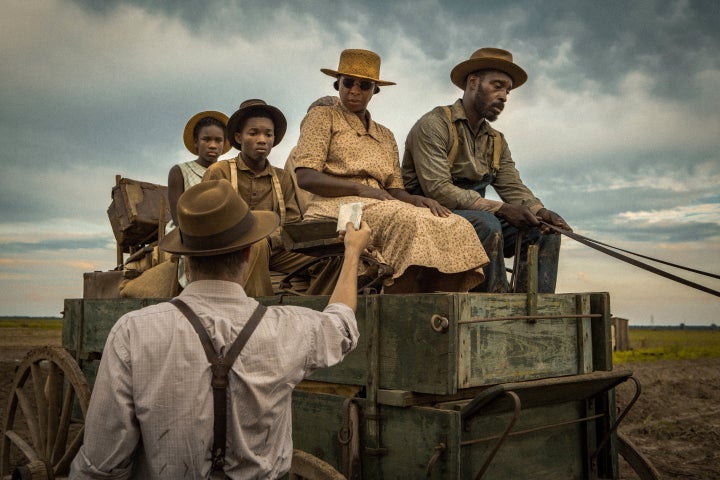 Possibly the smash of this year's festival, "Mudbound" starts in the midst of World War II and ends after its culmination, not long before the civil rights movement would start to confront America's racial demons. The horrors of international warfare mirror a violence that is "part and parcel of country life," as one plantation wife (Carey Mulligan) says in a voice-over. Tragic and confrontational, "Mudbound" unfolds from the perspective of two clans: white Mississippi Delta farmers and the black family employed on their desolate land.
Based on Hillary Jordan's novel, the movie at first chronicles standard wartime drama. A life of semi-seclusion and scarce resources gives way to domestic tension within the white tribe (Jason Clarke plays Mulligan's husband, and Jonathan Banks portrays her villainously racist father-in-law), while the hard-working black family's key concern is putting food on the table and getting their son, Ronsel (a top-notch Jason Mitchell), home from combat.
Ronsel survives, but the community he returns to isn't much safer. It is riddled with racial turmoil, rendering a fellow veteran (a career-best Garrett Hedlund) one of his sole allies. Turbulence on the farm and in the nearby town escalates, rainstorms threatening to drown any peace of mind. Eventually, a pack of racist white townsfolk get their hands on Ronsel, and "Mudbound" becomes an audacious portrait of mid-century American horrors. 
"Mudbound" marks the third feature from Dee Rees, director of the sensational 2011 coming-of-age indie "Pariah" and the 2015 HBO biopic "Bessie." Those offered intimate character studies, whereas "Mudbound" is a sprawling ensemble that indicts our country's dirty history. Rachel Morrison's earthy cinematography distracts from the 131-minute runtime, which could use a trim to avoid tangential subplots. Rees' film feels most alive in its ravaging final half hour, but it takes some time to get there. It's apparent the talented director has expanded her cinematic scope with each project, and while "Mudbound" retains the human poetry of "Pariah," it loses its sharp focus. That doesn't make the ending any less searing. Follow the muddy journey, and, no matter the path, you will come out on the side of gross racial injustice. Told with a blend of terror and hope, this is a tale we need to see.
REAL LIFE. REAL NEWS. REAL VOICES.
Help us tell more of the stories that matter from voices that too often remain unheard.
BEFORE YOU GO
PHOTO GALLERY
2017 Sundance Film Festival