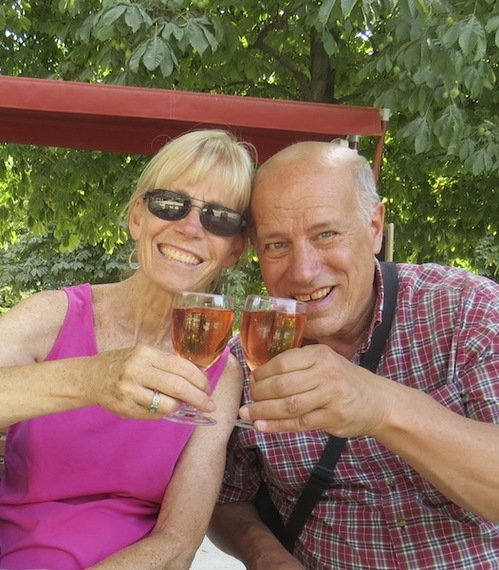 It's a bit unsettling, realizing I won't need a resume anymore.
This semester is the start of my 17th year teaching journalism at Emerson College in Boston. It is the 37th year since I started teaching journalism. It will be my last.
No one forced me to sign the paperwork. At age 66, I decided I wanted to try something new, and Emerson, in exchange for my relinquishing tenure, was willing to help me get a start. For two years I'll still teach part-time, but not journalism and not in Boston. I'll lead Emerson classes twice a year to a partner school in Aix-en-Provence, France, where students will study language and culture. It's a city with which Kathy and I fell in love on two sabbaticals.
But then what? That's no small question for anyone approaching retirement. I've talked to friends who quit jobs and were so unhappy that they went back to work. I've talked to others who found valuable ways to fill their days and who couldn't be happier. There are some who've ended in new, if unpaid, lines of work. There are others who refuse to even consider giving up a paycheck, or the respect -- and pressure -- that come with it.
Me? At this point, the future is a half-formed idea. I hope to write a lot more, including on these pages. I want to study and practice photography. I itch to travel, not the bucket list kind, but a slower, more intimate sort, staying in each place long enough to get to know its people, not just check another country off a list. I want to get back to singing and try my hand at the piano. These, and hanging out with my grandchildren, should bring plenty of riches.
Still. Will they be enough? Probably not. I'm going to need to find a way to interact regularly with others. I'll still want to make a difference in some small way. This is the real challenge, I believe, of retirement: striving to remain relevant even while relaxing more often. (Ever the insomniac, I first drafted these words at 3:27 a.m.)
Can I help adult immigrants learn to read and write? Can I offer guidance or coaching to a struggling kid? Something else?
We'll see. Right now, I still have two more classes to teach and some bright students to engage. I don't always speak their language anymore. I don't know much about their technological gizmos or the names or music of the artists they admire. But I love their minds. I admire their creativity as they cook, craft jewelry, make a statement with clothes -- and tell honest and interesting stories. They inspire me, too, with their volunteer work, their energy, and their desire to embrace a bigger world. They're more dedicated than I was at age 20, more outwardly confident, too.
In the end, they are why I share the hopefulness expressed by President Obama in his final State of the Union address even after seven pretty brutal years in office and a miserable political season.
Perhaps I'll turn to these students, past and present, for inspiration as I start my next chapter. It's time for Kathy and me to be bold again. To live each day for what it's worth, consciously and in the present.
But wait. We're talking retirement. The idea is to slow down, right?
I'm glad I'll have a few years yet to practice.
REAL LIFE. REAL NEWS. REAL VOICES.
Help us tell more of the stories that matter from voices that too often remain unheard.