The devastating mudslide in Oso, Wash., destroyed dozens of homes, killed at least 24 people and left nearly 200 people unaccounted for. But many were able to escape from the tragic event, thanks to rescue teams' heroic efforts, including a particularly dramatic save captured on camera.
Footage of the rescue shows the helicopter lowering to the debris and rescuers on the ground helping lift the boy into the chopper.
The boy's father, Billy Spillers, and the boy's three siblings -- half-brother Jovon Mangual, 13, Kaylee Spillers, 5, and Brooke Spillers, 2 -- are still missing, the New York Daily News reports.
"Jacob told me he got out when nobody else was able to get out," Jovon Mangual's father, Jose Mangual, told The Seattle Times.
Jacob's mother, Jonielle Spillers, who was at work during the incident, tracked her son down by calling area hospitals, per the New York Post.
Rescue teams are still searching for 176 missing people in the rural region hit by the mudslide, according to CNN. However, Washington Gov. Jay Inslee is not optimistic about the reality of finding survivors at this point.
"The force of this landslide just defies imagination. The cars that have been found have been just, literally, twisted into corkscrews and torn in half," he said, per CNN.
Before You Go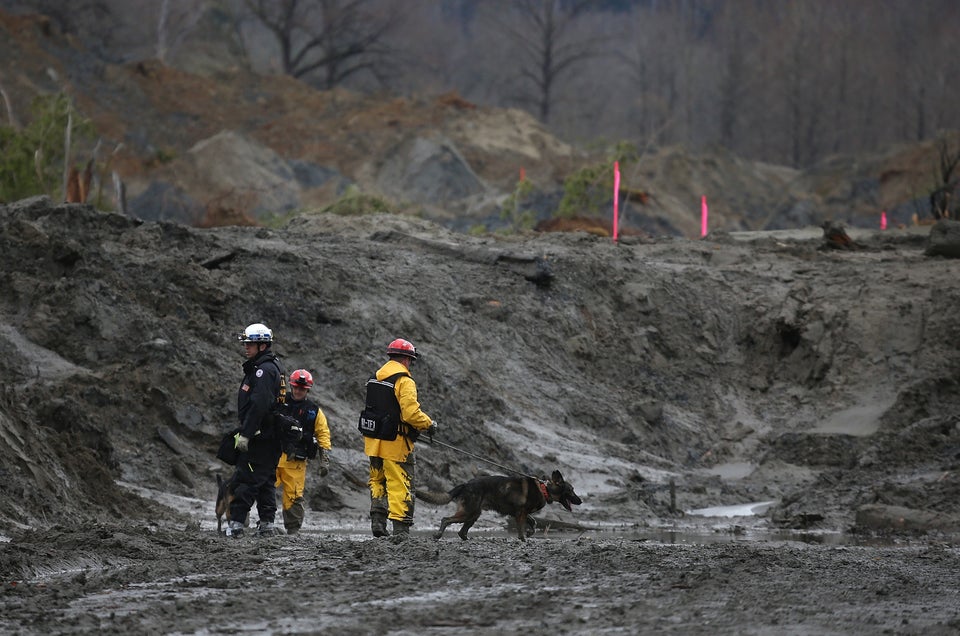 Washington State Mudslide