Federal prosecutors and special counsel Robert Mueller's office filed court documents on Friday that revealed new details about the government's cooperation with Michael Cohen, President Donald Trump's former personal lawyer, ahead of his sentencing next week.
The U.S. Attorney's Office for the Southern District of New York submitted a sentencing memo for Cohen recommending a sentence of 42 months, while Mueller's office said in its filing that Trump's former attorney committed a serious crime but has made significant efforts to assist the special counsel's office.
Cohen, 52, has been cooperating for months with Mueller's investigation into Russian interference in the 2016 U.S. election, and Cohen's attorneys revealed in their own sentencing memo last week that their client sat for seven interviews with Mueller's team.
Mueller's filing stated that Cohen provided information that was "credible and consistent with other evidence" the special counsel's office had collected. The court document also outlined how Cohen assisted the special counsel's office, including by providing "information about his own contacts with Russian interests during the campaign" and details on the Trump Organization's real estate plans in Russia.
Cohen also told Mueller's team that he was in contact with a Russian national who claimed to be politically influential and offered to help the Trump campaign make inroads with the Kremlin, according to the filing.
But the U.S. Attorney's Office for the Southern District of New York's filing rejected the idea that Cohen should receive leniency for his assistance, stating that Cohen had a "rose-colored view of the seriousness of the crimes."
"After cheating the IRS for years, lying to banks and to Congress, and seeking to criminally influence the Presidential election, Cohen's decision to plead guilty – rather than seek a pardon for his manifold crimes – does not make him a hero," prosecutors said in the filing.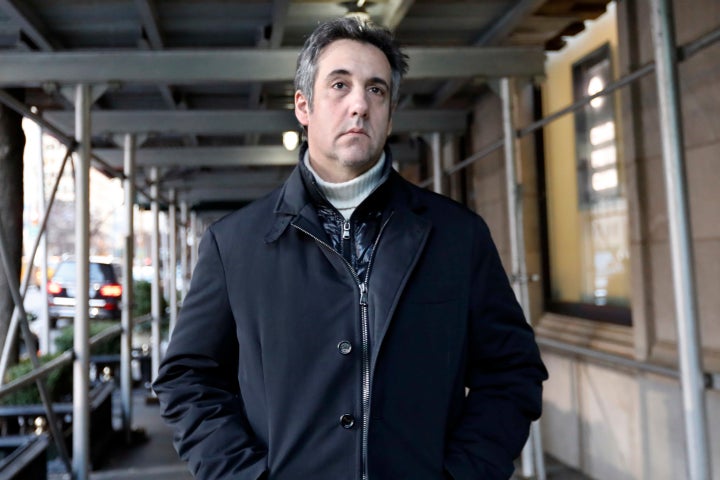 Cohen worked for the Trump organization for over a decade and spent years as Trump's go-to fixer, helping negotiate international real estate deals and threatening journalists pursuing stories that would hurt his boss. He became a central figure in the Mueller investigation after the FBI raided his law office, home and hotel room in April this year.
Months after the raid, Cohen pleaded guilty to two criminal counts related to paying women to keep quiet about alleged sexual affairs with Trump. Cohen told a Manhattan court in August that, at Trump's direction, he had paid porn star Stormy Daniels $130,000 in hush money through a shell company during the 2016 election campaign. Federal prosecutors also included in their filing on Friday that Trump had directed Cohen to make the payments.
Last week, Cohen accepted a plea deal in a separate case and admitted that he'd lied to Congress about the extent of the Trump Organization's planned real estate development in Moscow. Cohen had told two congressional committees last year that negotiations for a Trump Tower in Moscow ended in January 2016, but court documents revealed that the talks lasted "as late as approximately June 2016" ― while Trump was the presumptive Republican presidential nominee.
Cohen's pre-sentencing filings on Friday are part of an intense week in the Mueller probe, and come the same day as the special counsel's office outlines how Trump's former campaign chairman Paul Manafort broke his plea deal by lying to investigators. On Tuesday, Mueller also filed two memos recommending that former national security adviser Michael Flynn serve no jail time as a result of his extensive cooperation with the probe.
Meanwhile, Trump has continuously tried to distance himself from Cohen and accused his former attorney of lying to protect himself. After Cohen pleaded guilty last week to lying to Congress about the Trump Organization's planned real estate project in Moscow, Trump called him "weak" and "not a very smart person."
Cohen will be sentenced in both the U.S. Attorney's New York case and the special counsel's case on Dec. 12. Cohen's lawyers have argued for leniency in recent weeks, saying their client should only be sentenced to time served given his continued cooperation with prosecutors.
Read the memo from the U.S. Attorney's Office for the Southern District of New York:
Read the special counsel's memo:
Popular in the Community