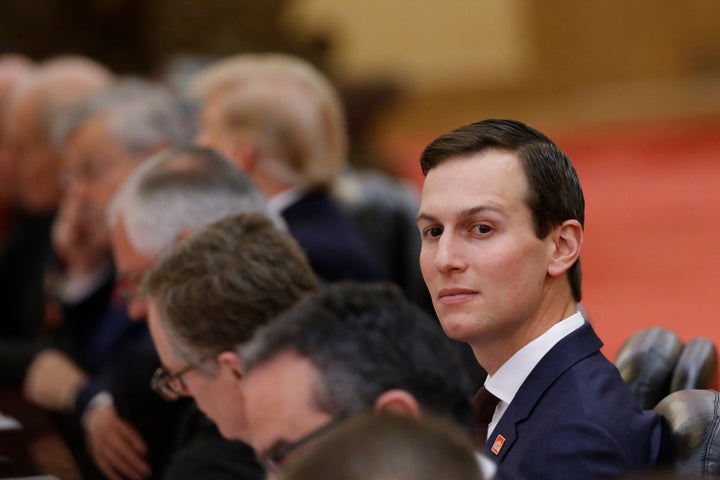 President Donald Trump's former national security adviser Michael Flynn pleaded guilty on Friday to lying to the FBI about his contacts with Sergei Kislyak, the former Russian ambassador to the U.S. One of the alleged falsehoods that led to Flynn's indictment appears to implicate Trump's own son-in-law and senior adviser, Jared Kushner.
Court filings and multiple reports hint at an elaborate, multinational effort led by Flynn and Kushner to undermine then-President Barack Obama at the behest of then-President-elect Trump.
In December 2016, the United Nations Security Council was nearing a vote on a resolution condemning Israeli settlements in the West Bank and Jerusalem. The Obama administration, then in its last full month in office, had decided not to veto the resolution, a landmark shift in U.S. policy toward Israel.
Trump, weeks away from assuming the presidency, publicly urged Obama to veto the resolution. It now appears that, behind the scenes, members of Trump's transition team may have pressured other countries to delay the vote until Trump took office.
Such coordination could be a violation of the Logan Act, a federal law passed in 1799 that forbids unauthorized citizens from negotiating with foreign governments.
"Jared called Flynn and told him, you need to get on the phone to every member of the Security Council and tell them to delay the vote," a Trump transition official who was in the room with Flynn at the time of the call told BuzzFeed, adding that Kushner described the issue as "a top priority for the president."
Kushner's alleged direction to interfere with the vote is a major development as Mueller's investigators close in on members of the president's inner circle.
The New York Times also reported Friday that Mueller's investigators have learned that Israeli Prime Minister Benjamin Netanyahu asked Trump's transition team to lobby other nations to back Israel, citing two people briefed on the inquiry. The Wall Street Journal previously reported that Mueller's team was examining Kushner's contacts with foreign leaders.
Popular in the Community