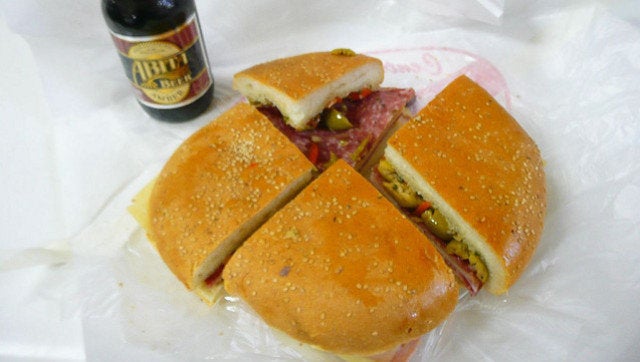 When you order a quarter of a sandwich, you usually know what you're getting yourself into -- a snack. Not so with New Orleans' original Italian sandwich, the muffuletta. When you ask for a quarter muffuletta, you're getting almost a full meal.
This incredible sandwich was invented at New Orleans institution, Central Grocery. This specialty market in the French Quarter opened in 1906, and catered to the Italian population of the city. Salvatore Lupo, the owner, noticed that some of his regulars struggled with juggling their usual lunch of bread, salamis, cheese and olives -- so the genius put it all together on a sandwich, and the muffuletta was born (sometimes it's spelled "muffaletta," but we tend to trust the experts).
These days, Central Grocery is definitely not the only place in New Orleans where you can get one of these behemoth sandwiches, but they are still probably the best (although everyone has their favorites). The best news is that you can still get a muffuletta, even if you don't live in NOLA -- Central Grocery will ship three or more sandwiches (note: that is a lot of sandwich, so have a party) nationwide. You can get their contact info on their endearingly basic website.
Please excuse the cheesy music in the video below, but we think it's really important that you get to see the making of this monster. The bread is bigger than your head, layered with cheeses, meats -- it's an antipasto platter stuffed into a sandwich and we just love it so much.
I still haven't made it to New Orleans, but I have eaten a muffuletta shipped from Central Grocery, and can tell you it's worth the shipping. If you want to give making your own muffuletta a shot, NOLA Cuisine's recipe looks pretty spot on to us.
*Please note, as with all our American regional food obsessions, this post has been neither sponsored, nor influenced by any company mentioned. There is no sponsorship that could incite love this nerdy.
Related
Before You Go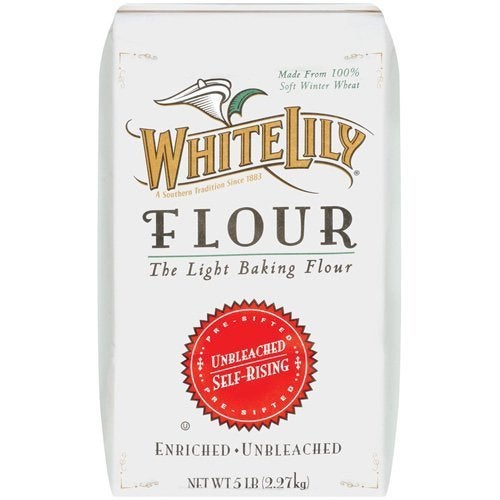 American Regional Foods