Mufid Elfgeeh, a 30-year-old Rochester, New York resident who was arrested earlier this year on illegal weapons charges, was indicted Tuesday by a federal grand jury for attempting to assist Islamic State militants, among other charges.
Elfgeeh, a naturalized U.S. citizen from Yemen, was arrested in June after purchasing two handguns and two silencers in what federal authorities said was part of a plan to kill members of the U.S. military returning from Iraq.
On Tuesday, the grand jury returned a seven-count indictment against Elfgeeh, who owned and operated Halal Mojo and Food Mart in Rochester. Elfgeeh was charged with three counts of attempting to provide "material support and resources" to the Islamic State, one count of attempted murder of current and former military members and three counts related to his possession of the firearms and silencers.
"We will remain aggressive in identifying and disrupting those who seek to provide support to ISIL and other terrorist groups that are bent on inflicting harm upon Americans," Attorney General Eric Holder said in a statement. "As this case shows, our agents and prosecutors are using all the investigative tools at our disposal to break up these plots before individuals can put their plans into action. We are focused on breaking up these activities on the front end, before supporters of ISIL can make good on plans to travel to the region or recruit sympathizers to this cause."
Reuters reported in June that the FBI has been investigating Elfgeeh since early last year.
Read the full indictment below.
Before You Go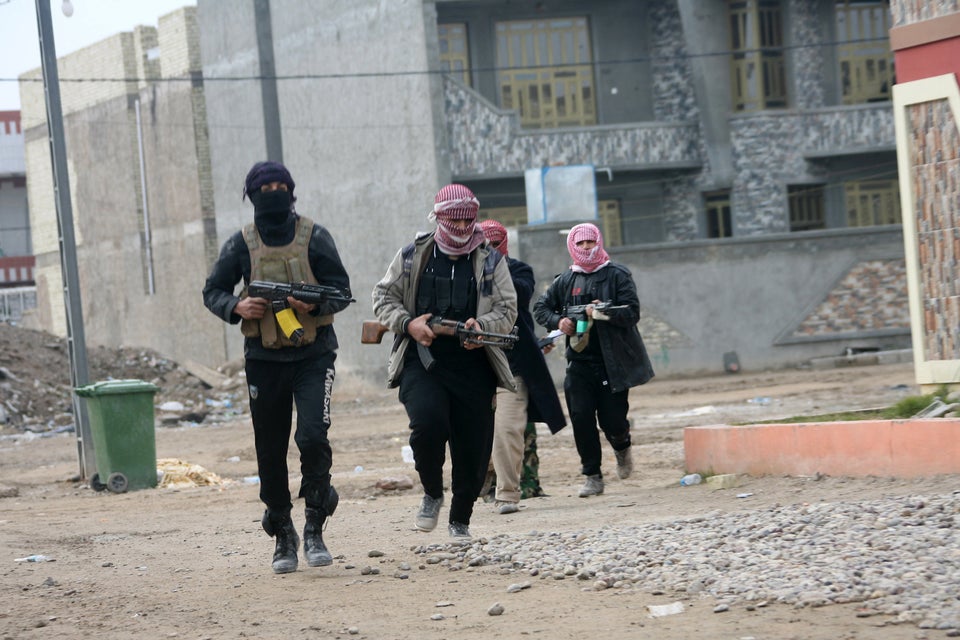 Clashes in Iraq
Popular in the Community