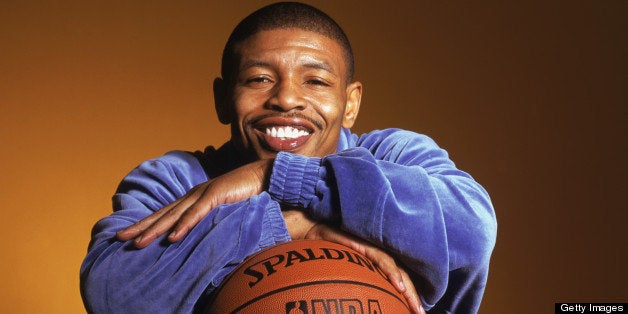 There is something so exciting, hopeful, and optimistic about the birth of a baby. When a brand new life is introduced, its existence is pure and still untainted by the outside world; with an entire future ahead, the possibilities for a newborn are endless. There's also something humbling about the thought that, different as we each may be, we all enter the world the same way: naked and crying.
It's what we choose to make of that blank canvas called life that so fascinated L.R. (Lynn) Lehmann, a former radio personality, longtime television producer, and author. So what happens when we are faced with life's obstacles - some of them seemingly insurmountable? Lehmann set out to find the answers, and discovered just how strong the human spirit can be through the stories of five unique individuals. His new book, Naked and Crying, explores the fascinating and little-known stories of a homeless boy turned Nobel Prize winner, the wife of a prison warden who changed the lives of prisoners, a boy who stopped growing too soon, yet became the shortest player ever in the NBA, a former slave who fought for freedom and became a business woman and philanthropist, and an orphaned amputee who found great success as a leader in business and his community.
Below is one excerpt, taken from the story of Muggsy Bogues:

The magnet of a Pandorean box, whose contents could hurt, was easy to feel near Orleans Street. Many kids flirted and experimented with things that swallowed their independence and stole their futures. While never totally immune to that draw, the Bogues kids and many of their friends spent volumes of time experimenting in another area. They dabbled with fast breaks, man-to-man defenses and screens.
I still remember getting my first real basketball. My Godmother gave it to me when I was eight years old. I woke up on Christmas morning and there was this box. I opened it, put air in the ball, and went down to the court and played, eventhough it was early in the morning and freezing.
As always basketball became a kind of medicine, a salve that helped to heal the wounds of difficult times. But playing basketball was, itself, becoming a huge challenge for Tyrone. He stopped growing when he was ten years old. Bogues was frozen at five feet and three inches tall.
To be honest, it seems like I've been five-three my whole life. I don't ever remember growing. In elementary school I was five-three. In high school I was five-three. It's strange isn't it? I think my mom was the first woman ever to give birth to a five-three baby.
There were times when the pain of knowing he would never be as tall as his friends pushed deep into his soul and he cried. He wondered why he was being made to endure a hardship and a handicap that might ruin his love affair with basketball. His mother placed her small hand on his shoulder, "You'll do fine Ty. God doesn't make mistakes."
Years later, Spud Webb, the NC State guard, "towered" over Wake Forest's Muggsy Bogues by a full four inches. Muggsy knew he and Spud had different games. Spud could dunk the ball, Muggsy couldn't. Spud was older, more experienced and had a larger following and there were many on that cold Saturday afternoon who believed Spud and his Wolfpack would come out victorious. They thought it wouldn't even be close.
Every television producer hopes for a close game. The specter of a few hundred thousand viewers grabbing their remotes and changing channels, when a scoring margin becomes painfully lopsided, hauntsprogrammers who live and die by audience size.
In the second half, with Wake up by twenty-five points, the sports brass at NBC talked into commentator Al McGuire's headset. "Al, this one is getting ugly. We are going to go to a game in progress out West." Al contemplated the message and responded, "Do what you want but this is history here. A five-foot-three player is completely dominating a college basketball game." Prior to the game the NBC crew was unaware of Bogues. McGuire believed his last name was pronounced Bogus. Ty was anything but. The young Bogues could hear the never-ending song in his head: You can do anything you want to in life, if you have a fierce belief in yourself, a strong will, a big heart, and some role models to inspire you.
Again, years later, Bogues was at the NBA draft. He wasn't hearing the others' names any more. He was only listening for his name. He was only seeing twenty-two years of his life in a muted series of photographs that played against the screen of his mind.
The commissioner of the NBA, David Stern, walked to the microphone. "In the twelfth pick, the Washington Bullets select Tyrone Bogues from Wake Forest."
The world seemed to float past as in a frail dream. There he was throwing balls at milk boxes on chain link fences, playing in the projects at the rec center, hustling on the hardwood for Bob Wade and pushing the big guys around in the ACC... and then he was at the podium trying to say something.
.................................................................................................
Whether you think you can or think you can't - you are right. -Henry Ford
Each day when we pull ourselves from bed to begin a new day, we do so with preconceived notions of who we Believe we are. If we Believe we are winners we will conduct ourselves differently from those who perceive they are losers. Every interaction with another, every response to a situation and every effort is based upon who we Believe we are and, just as important, who we Believe we can become.
Related
Popular in the Community