Muhammad Ali's namesake son and the boxing legend's former wife went on MSNBC Monday to discuss what it was like to be stopped at an airport in their own country for no reason they could determine except their religious faith.
Customs officers detained Muhammad Ali Jr. at the Fort Lauderdale-Hollywood International Airport on Feb. 7 as he and his mother, Khalilah Camacho-Ali, returned to the U.S. from Jamaica.
They were heading to the baggage claim, Ali said, when "the guy from immigration pulled me aside and asked me my name."
Ali recalled, "I was like, "OK, my name is Muhammad Ali,' and he asked me, 'What is your religion?'"
"I was like, 'Why would you even ask me what my religion is?'" Ali continued:
I said, 'I'm Muslim,' and it was like he didn't believe me because he took me in a backroom and asked me the same questions again. So I answered them and I was like, 'What is this all about?'
Ali said officers would only tell him, "We're checking something."
"I was like, 'OK, but I was waiting an hour and 45 minutes for you to check something,'" he said, adding that the officers split him and his mother up and he was worried about her.
Muhammad Ali Jr., 44, was carrying a U.S. passport at the time of his detention. He has no criminal record.
He and his mother said they travel extensively and have never been profiled like this before.
While officers had also stopped his mother, they released her shortly after she produced a photo of herself with her famous former husband, reports the Courier-Journal.
Other individuals have faced similar questioning by Customs and Border Protection agents since President Donald Trump signed an executive order banning refugees and people from seven predominantly Muslim countries from traveling to the United States. A federal judge halted the order prior to the Alis' detention.
Camacho-Ali suggested Monday that if officers are hassling her and her son, they're undoubtedly hassling other Muslims, and she's happy to fight back on their behalf.
"Muhammad Ali, everybody knows him as a person who stands up for what you believe in," Camacho-Ali said. "We must carry on that legend, because if we let people get away with it now, then there will be no end to the trauma. These people are going through a lot, not just us," she said.
If she were given the opportunity to speak with President Trump, Camacho-Ali said she'd ask him to read the Qur'an and to recognize that Muslims "are people of peace."
"Every day CBP officers process more than 1.2 million international travelers," the agency said. "We accomplish our mission with vigilance and in accordance with the law. CBP does not discriminate based on religion, race, ethnicity or sexual orientation … We treat all travelers with respect and sensitivity."
Family lawyer Chris Mancini, also speaking to MSNBC, dismissed that statement as untrue.
"Are they questioning you if you're a Christian? Are they going to ask you if you're a Jew?" Mancini said. "That statement flies in the [face] of what we know is actually happening."
He said, "We've always protected people's religious rights as something that was fundamental, rock-solid foundational in our Constitution. ... Since when do we ask people about their religions when they enter the United States?"
Related
Before You Go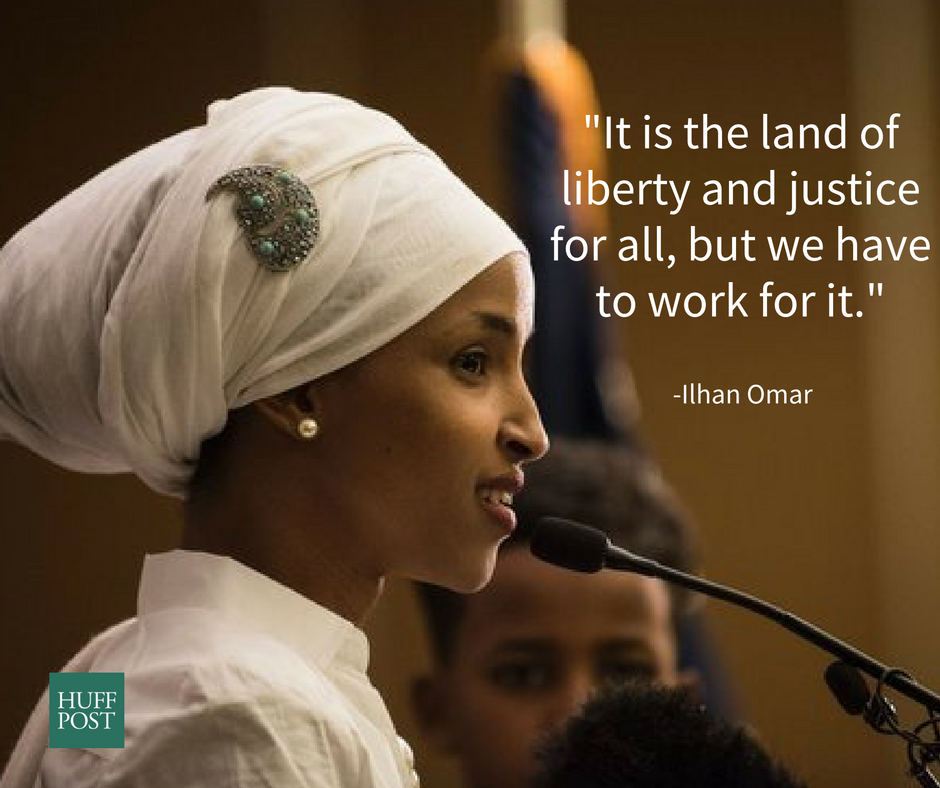 Muslim Women Who Made A Difference In 2016
Popular in the Community