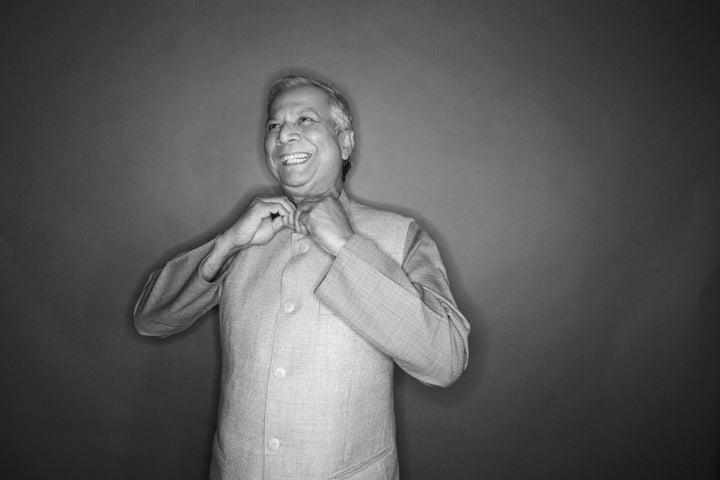 Professor Muhammad Yunus is no stranger to special honors -- having won the Nobel Peace Prize for his work to alleviate global poverty through microloans.
Now, the founder of Grameen Bank and Grameen America has received more notable recognition: Yunus was the only social entrepreneur named to Fortune Magazine's "12 Greatest Entrepreneurs of Our Time."
Grameen America gives microloans to Americans living in poverty or hoping to start their own businesses.
"The global microfinance movement that Professor Yunus has spearheaded is nothing short of revolutionary," Stephen A. Vogel, CEO of Grameen America, said in a press release. "Professor Yunus' vision for the United States has enabled Grameen America to continue to grow and empower low-income entrepreneurs to lift themselves out of poverty."
While teaching economic theory at a university in Bangladesh, Yunus gave $27 to a group of poor basket weavers. Alarmed by their gratitude, he saw what a seemingly small loan of money could do for people living on pennies a day, CNN reports.
More than a decade later, Grameen Bank was born -- and with it, the idea and implementation of micro-lending spread. According to CNN, by 2006 Grameen Bank had loaned money to nearly 7 million poor people in 73,000 villages in Bangladesh, and the model was duplicated in more than 100 countries thereafter.
But Yunus' hope to end global poverty hasn't stopped with the success of micro-loans. In August he presented more ideas for combatting poverty to U.S. policymakers, focusing specifically on the development of "social business" -- a model that combines for-profit and nonprofit ventures.
He told The Huffington Post that the goal of social business isn't to get rich, but to provide resources to those most in need, ultimately using both business models to make direct change.
"[Social business is] creating a new space without closing down the other sides," he said.
The other "Fortune" honors went to Sam Walton of WalMart, Narayana Murthy of Infosys, Herb Kelleher of Southwest Airlines, John Mackey of Whole Foods, Mark Zuckerberg of Facebook, Howard Schultz of Starbucks, Larry Page and Sergey Brin of Google, Jeff Bezos of Amazon, Fred Smith of FedEx, Bill Gates of Microsoft and Steve Jobs of Apple.
Related
Popular in the Community