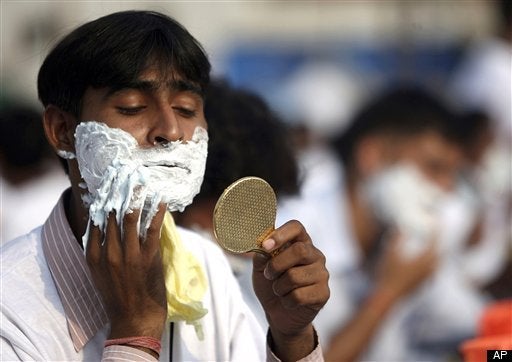 Bizarre details are emerging about an emergency plane landing in Colorado Springs on Friday that prompted the deployment of two F-16 fighter jets from Buckley Air Force Base. According to an affidavit, Muhammed Abu Tahir, a Virginia man, was served 5 bottles of airplane serving-sized wine while aboard AirTran Airways flight 39 from Atlanta to San Francisco.

Tahir then locked himself in the bathroom, opening the door once to place his shoes and socks outside the door. He later opened the door to reveal that he was shaving shirtless in the airplane lavatory, at which point fight attendants asked him to leave the lavatory.
When Tahir refused to leave, flight attendants responded by enlisting passengers to stand guard outside the bathroom armed with fire extinguishers. They also blocked the cockpit with beverage carts while the captain made an emergency landing in Colorado Springs.
Related
Popular in the Community