Uruguay's president wants the world to lend him a hand in his quest to legalize weed.
In an interview with Brazilian daily A Folha de São Paulo published Sunday, José Mujica defended his push to legalize the limited government sale of marijuana, calling on foreign governments to support the project.
"We ask the world to help us create this experience," Mujica told A Folha de São Paulo during an interview at his farm outside Montevideo. "It will allow us to adopt a socio-political experiment to address the serious problem of drug trafficking… the effect of the drug traffic is worse than the drug."
A law that would give the government a monopoly on the controlled sale of legal marijuana has already passed the national legislature's lower house. The Senate, where Mujica's supporters hold a majority, is expected to pass the unprecedented measure as well.
But tiny Uruguay has faced pressure from larger neighbors, including Brazil, where the government has largely emulated the U.S. strategy of using force to repress drug use in the face of longstanding problems with crack and cocaine abuse. Brazil is the second-largest illicit drug market in the hemisphere, behind the United States, according to the Wall Street Journal.
"There's always going to be pressure," Mujica said. "There's an apparatus in the world that lives by repressing, and it costs a lot of money."
Himself famous for his austere lifestyle, Mujica said he didn't care for marijuana, describing the soft drug as a "vice." But he added that his intention is to regulate an illicit market that already exists. "The repressive path has failed," Mujica said.
Mujica went on to say that the Uruguayan government planned to adopt a unique genetic strain of marijuana to help combat the unrestricted flow of the drug.
"Molecularly, it will be possible to identify our marijuana," Mujica said.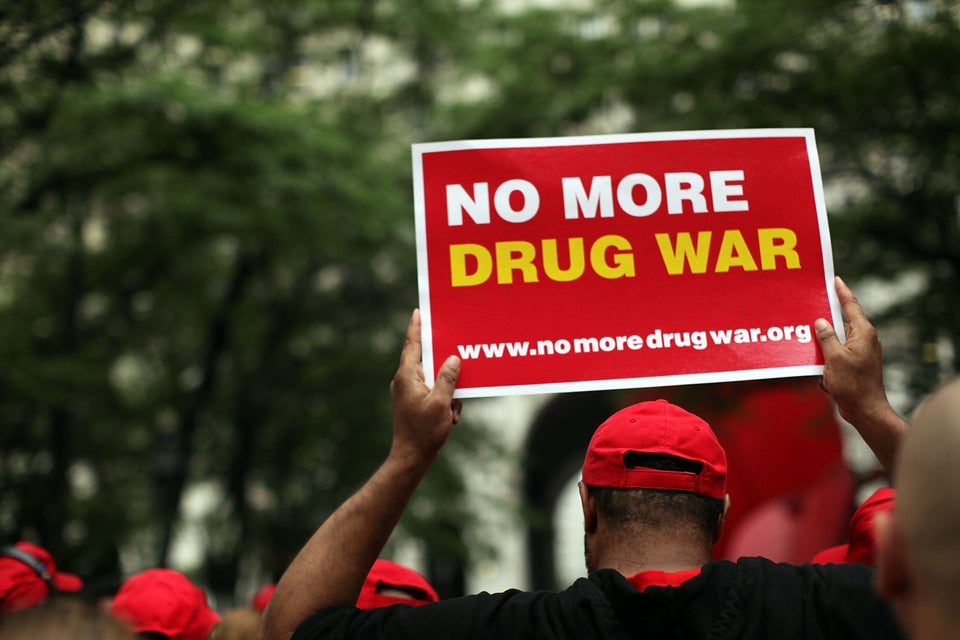 27 Reasons Why The U.S. Shouldn't Lead The War On Drugs
Popular in the Community