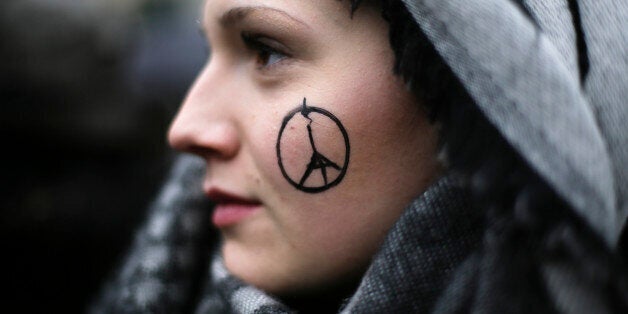 Distancing ourselves won't change anything.
In my opinion, it is sad that we Muslims are now busy distancing ourselves or explaining that Islam demands a peaceful togetherness. I think it is also sad, when native Germans have to be ashamed of their identity after a right-wing attack.
Not All Muslims Are Terrorists
I think that now more than ever, our society is aware that neither all Muslims are terrorists nor all native Germans are Nazis. To me, the impact of distancing ourselves from the problem will be that nobody feels responsible for anything.
If we call out to PEGIDA that they aren't the people or if we proclaim after every terrorist attack that the perpetrators aren't Muslims, it won't solve the problem.
It does nothing to eliminate the problem nor does it change the fact that it is our problem. It doesn't change the fact that the culprits blow themselves up and wildly shoot into groups of innocent people. It doesn't change the fact that refugees (who have nothing to do with this) are attacked in their sleep.
I'll say it again: we are not part of them, but unfortunately, these brutes are part of us. They are part of society. Our society. They don't come from Mars. They have been among us. Always. It is our problem and we as a society are responsible for solving this problem.
It is our responsibility to encourage young people to cooperate peacefully and to equip them with the values of democracy and freedom. It is our responsibility to educate people and -- as simple as it may sound -- to cultivate encounters and meeting places. Even though I am really desperate, I can't allow myself to become tired.
Let us create a space together: a space for honesty, for fear, for respect and for education. A space for meeting.
This post first appeared on HuffPost Germany. It has been translated into English and edited for clarity.
Calling all HuffPost superfans!
Sign up for membership to become a founding member and help shape HuffPost's next chapter