Have complicated skin, but don't have time to give every single concern the attention it needs? Join the club. Oily t-zone, dry cheeks, greasy chin, forehead breakouts -- our complexions rarely behave one way all the time, which makes it hard to treat it properly and, most importantly, quickly.
While you can't banish all your skin woes overnight, there's a new technique on the rise that makes it easier to give your skin all the extra love it needs in one fell swoop. Multi-masking, or using two or more different face masks at once, lets you target divergent skin conditions in the time it would take to do a single mask treatment, saving you time without sacrificing results.
To get the full lowdown on this innovative method, we spoke with Jeni Sykes, head of skincare at the popular Heyday Facial Shop in New York City. She explained how it works and why you should try it for yourself ASAP.
"The goal is to treat each area of the face with what it needs most for the full face to have a balanced result," Sykes explains. So, if you have an oily t-zone, but extremely dry cheeks, you can use 2 separate masks that address those divergent concerns. If you want to target blackheads on your nose, apply a detoxifying mask to that area only. Customization is the key to nailing this concept.
How To Tell What Your Skin Needs
"The right solution to your skin concerns are not always what they might seem," admits Sykes, so it's smart to consult a skincare professional before building a routine. That said, there are a few signs that can be taken at face value. "If you're experiencing a breakout in only one area it's easy to treat only that area with a clarifying mask." If you're looking to maintain your skin's moisture, "apply a balancing, brightening or hydrating mask to the rest of skin." If you're suffering from darkness or bags under your eyes, apply an eye mask from the cheekbones to the under eye area.
What Kinds Of Masks You'll Need
Sykes is a fan of keeping at least three types of mask on hand: "One deep hydrating and healing mask, one gently detoxifying and purifying clay mask and one mask that calms and brightens skin." Consider these your basics. Exfoliating masks, on the other hand, should be used with caution: "The one type of mask I'd say to keep to one at a time would be exfoliating masks, unless directed by a professional."
How Often You Should Multi-Mask
"You can multi-mask as often as you'd mask traditionally, which is generally 1-2 times per week," says Sykes. You can try the technique even more often if you opt for gentler products: "If you stick to calming, soothing or hydrating masks, there are options you can use three or more times weekly," depending on your skin's tolerance for treatment.
Advice For Adapting Your Masking Routine For The Winter
In colder months, Sykes says it's all about added moisture no matter how you perceive your "skin type." She says, "I can't encourage masking for added hydration in winter strongly enough for ALL skin types, including oily." Sykes explains having oily skin can be symptomatic of dehydration. She says to not reach for acne washes and clay masks if you're struggling with greasiness: "These products actually make the concern worse because the true issue is that the skin is deeply dehydrated and trying to protect itself by producing extra oil." In other words, dig deeper before doing something rash.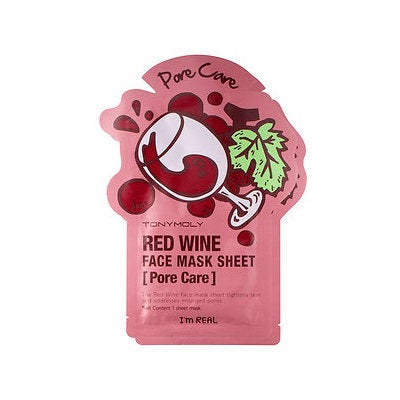 Editors' Picks: Face Sheet Masks