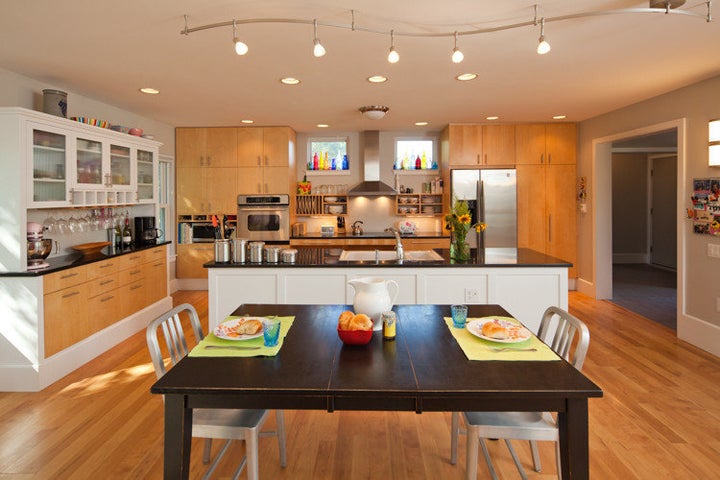 It's a reality more families -- more than 51 million Americans -- find themselves dealing with: life in a multigenerational home, or a household with three or more generations living under one roof.
It's a trend fueling the designs of new homes and renovation projects around the country, according to experts.
"I think it's become more common in the last three to five years," said home designer Jeffrey Collé, who has overseen new multigenerational home builds in New York's tony Hamptons area. "The more generations there are, the more versatile the house has to be."
And in the new homes Collé designs, that means open floor plans and wide doorways and hallways, which promote higher visibility and better traffic flow of children and adults, as well as accessibility-minded features such as elevators and first-floor bedrooms and bathrooms.
"You see more people who want elevators because grandma or grandpa are coming," he said. "In some cases people are anticipating when they're going to be a little older and don't want to go up two flights of stairs."
It's important to respect the privacy of others while also fostering family unity. Pocket doors -- doors that slide open and shut instead of swinging open -- can create separate spaces for kids and adults, while addressing the issue of maneuverability; it's less awkward to move a walker or guide animal through a larger opening than though a narrower doorway.
While the homes Collé works on are more than a little steep for the average family (they start around $2 million and go to "the sky is the limit"), the same principles for what makes for great design in a multigenerational home apply across the board, said Deborah Pierce, West Newton, Massachusetts-based architect and author of "The Accessible Home: Designing for All Ages and Abilities."
"It's not really a necessity that it be expensive," Pierce said, "but I think it's especially important that it be smart."
And smart design means accessible design, she explained.
"That means have some living space on the first floor and counters at multiple heights," Pierce said. "Having ... cabinets that come out on casters give someone the flexibility to sit while they're cooking or doing their makeup if they're in a wheelchair.
"Put lights on dimmers so you have control," over lighting, she explained. "As people get older, their eyesight gets a little more sensitive to dark and [they need] a little bit more light. If people have trouble hearing [and] the lighting is good, they can see other people's body language -- they may be able to follow lips."
Bathrooms with grab bars and open living rooms with furniture "sturdy enough for people to lean on," are just a few more ways to bring smart design into the home and in a way that will be useful for the entire family, Pierce said.
"Stop thinking of these [features] as things that are only for the disabled," Pierce advised. "[They are] really things that everyone enjoys."
On Wednesday, architect Deborah Pierce will share important pointers you should know before you add on to your current home or take on a renovation project to make your house more multigeneration friendly.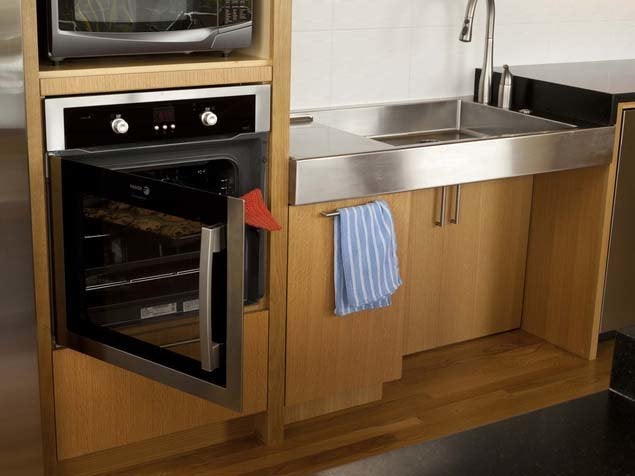 Multigenerational Homes: From The Accessible To The Extravagant