WASHINGTON, July 17 (Reuters) - A record 57 million Americans, or 18.1 percent of the U.S. population, lived in households with two or more generations in 2012, with young adults leading the trend, a report said on Thursday.
The number of Americans living in multi-generational households has doubled since 1980. The figure spiked during the 2007-2009 recession and has moved higher since then, the analysis by the Pew Research Center said.
"The increase in multi-generational living since 2010 is apparent across genders and among most racial and ethnic groups," the report said.
About 24 percent of young adults, or those ages 25 to 34, lived in multiple generation households in 2012, more than double the percentage in 1980, the report said.

Historically, Americans over 85 are those most likely to be living in households with more than one family generation. But they trail young adults, at 23 percent.
Men are more likely than women to be living in multi-generational households, at 26 percent to 21 percent, the report showed.
The higher percentage among men might be because their living arrangements are more sensitive to job fluctuations than women's, it said.
Young people living with parents or grandparents may be another sign of delayed entry into adulthood, along with marrying later and staying in school longer, the Pew report said.
Rising joblessness and falling wages among less-educated young adults may be undercutting their ability to live away from their parents. A 2011 Pew report showed that 2009, a quarter of the jobless lived in multi-generational homes, compared with 16 percent of those with jobs.
Racial and ethnic minorities are more likely to live in multi-generational family arrangements. Today they make up 37 percent of the U.S. populations, almost twice the percentage in 1980.
The Pew report was based on Census Bureau data. It defines multi-generational households as those with parents and children 25 or older, or with three or more generations, or grandparents living with grandchildren. (Reporting by Ian Simpson; Editing by Bill Trott)

Related
Before You Go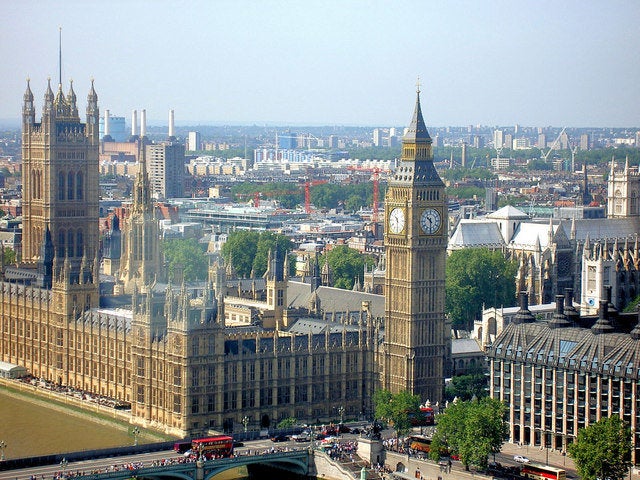 The World's Least Affordable Housing Markets
Popular in the Community