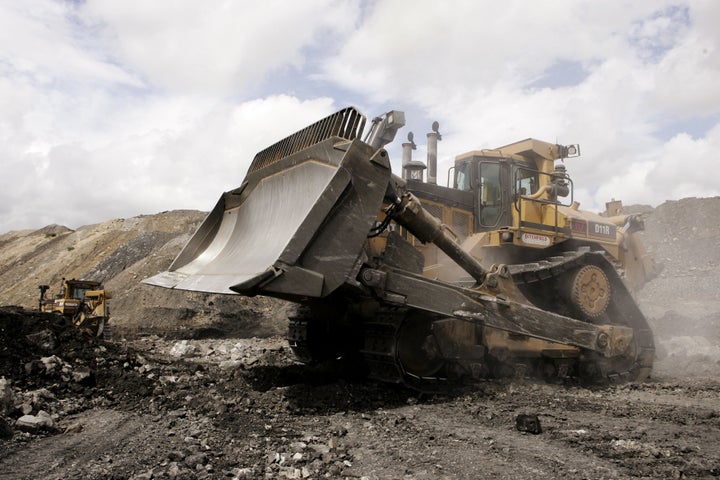 Large U.S. companies increasingly hire abroad and fire in America, according to new government data.
In the last decade, American multinational corporations, which together employ one-fifth of all U.S. workers, decreased domestic employment by 2.9 million workers while adding 2.4 million jobs overseas, the Commerce Department reported on Monday.
In 2009, a devastating year for the global economy, U.S. multinational companies' worldwide employment shrunk by 4.1 percent to 31.3 million workers. But the cuts were much sharper at home than abroad. Domestic employment by the same companies shrunk by 5.3 percent, leaving 21.1 million with jobs, while their overseas counterparts lost 1.5 percent of their workforce, with 10.3 million still employed.
"Emerging markets [are] growing at two-and-a-half times the speed of industrialized countries, which has made it imperative for companies to look abroad for opportunities," said Lynn Reaser, chief economist at Point Loma Nazarene University in San Diego.
For large American multinationals, the geopraphical calculus is simple: Follow the money.
"[The report] is not surprising at all. It is harder and harder for companies in the U.S. to find the right skilled labor at the right price point," said Dave Niles, president of SSA &Co, a global operations consulting firm.
Construction titan Caterpillar, with a market cap of $67 billion, has added more jobs abroad than in the U.S. -- a result of their sales growing faster overseas than at home, spokesman Jim Dugan told the Wall Street Journal.
General Electric Chief Executive Jeffrey Immelt also told the WSJ moving abroad was less about cheap labor than about deploying resources in countries with growing demand for their products. In 2000, GE conducted 30 percent of its business in other countries; today, that figure reaches 60 percent.
In the past five years, California-based tech giants Oracle and Cisco Systems added almost twice as many foreign workers overseas than in the U.S., according to the WSJ. But Microsoft, the paper reports, bucked the trend, adding more jobs at home than abroad.
The Commerce Department's report cuts to the heart of a crucial question about the state of the American economy, economists say. Can growth abroad for U.S. corporations be good for both companies and consumers?
Some argue the trend toward hiring workers abroad benefits both groups. Firms enjoy lowered manufacturing costs and an increased access to foreign markets, while consumers can purchase cheaper goods.
"It's good for companies and its also in someways the unfortunate reality of our economy. Is it good for consumers? Yeah. Because you're getting higher quality product at a lower price," Niles said.
But other economists point out an apparent Catch 22. Even if some goods become more affordable, consumers' spending power is undercut when jobs disappear from the American economy.
"The long point of all of this is that those jobs that were generating solid wages are very few and far between in the United States now. You look around and ask yourself, where is the middle class? Where are they working and how much are they making?" asked Ken Perkins, president of the RetailMetrics LLC research firm. "The middle class is really what led to the boom of the retail industry ... Where is the American consumer going to get money to spend more?"
Thus the fact remains: During the Great Recession's recovery, corporate profits have rebounded energetically, while job creation has not.
"One of the things that's generating the huge rebound in profits in the United States -- a rebound that is so astonishing that profits exceed what we saw at the peak of the last economic expansion -- is that the profits of these companies are more and more divorced from their actual operations here in the United States," said Gary Burtless, a economist at the Brookings Institute. "So now we can this situation where companies' profits are going gangbusters even though the U.S. economy has 8.8 percent unemployment."
Hiring in the U.S. will likely slow down even more this year as companies reassess the impact of sharp increases in food and energy costs, said Bernard Baumohl, chief global economist at the Economic Outlook Group.
Other advanced economies echo America's situation. "The issue of hiring in Europe is also very unclear, largely because there is this recognition that austerity plans will affect employment, and there is still a risk of Greece defaulting," said Baumohl.
"Most of the [new] employment that we will be seeing will be multinationals hiring in developing economies. That's where we'll see the most dynamic activity; that's where economic momentum will remain very strong."
Popular in the Community