 Photographers at the London Olympics have employed a stunning new technique that does away with standard freeze-frame images. In its place is "multiple exposure technology," a method of layering a series of pictures to better capture the movement of the athletes.
Photographers also used the technique at the Olympic Gymnastics Team Trials in San Jose, Calif., earlier this summer.
Working with the latest cameras allows for very sophisticated multiple exposure technology. Photographers can now do something that in the days of film was very difficult if not impossible.

It's the digital equivalent of not advancing the film and allowing a sequence of several exposures to appear in the same frame.

The multiple images are captured at split-second intervals, buffered and then saved in one file. The camera is able to recalculate what needs to happen for the image to come out making visual sense.
See the Olympic photos, below:
Related
Before You Go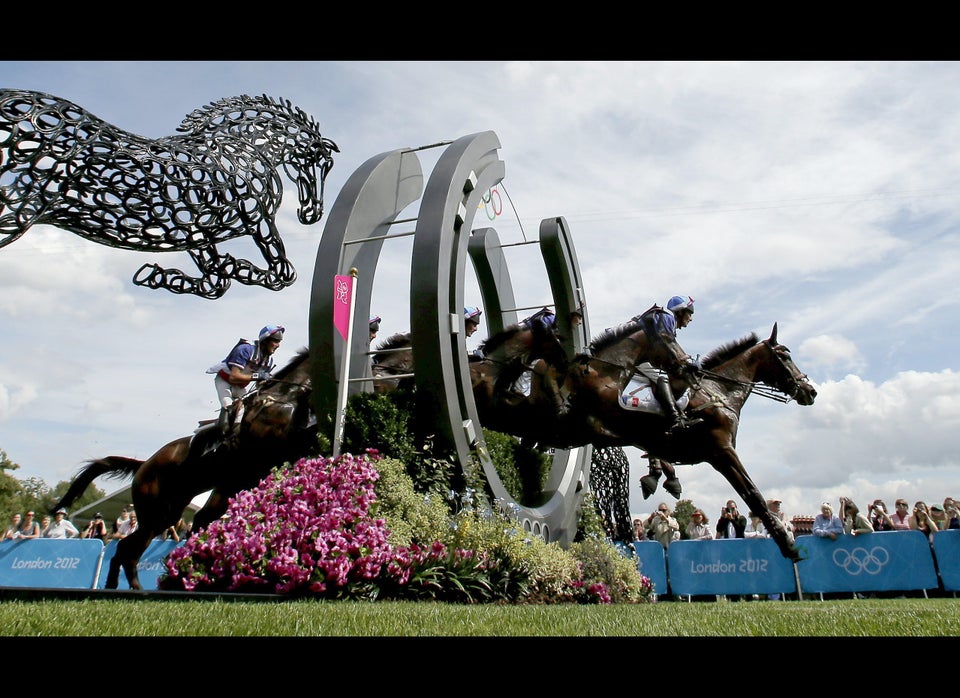 Multiple Exposure Photos Capture 2012 Olympic Athletes In Action
Popular in the Community