A gunman opened fire inside a grocery store near Memphis, Tennessee, on Thursday afternoon, killing one person and injuring a small crowd before killing himself, police said.
Collierville Police Chief Dale Lane told reporters one person had died and 12 others were injured at a Kroger store about 25 miles east of Memphis. A dozen people were transported to area hospitals, some with "very serious" injuries, Lane said.
"Right now there are no known additional threats to the community. I'm very thankful, today there was a lot of good things that came that I really believe prevented this tragedy from being much worse," Lane said during a press conference Thursday evening. "This situation is going to drive fear, but we are a resilient community."
He said that 44 employees were inside the store during the attack.
The shooting drew a large police presence after the first 911 call came in at 1:30 p.m. local time.
"We found people hiding in freezers, and in locked offices," Lane said earlier in the day, his voice cracking. "I hate that we had to do that here."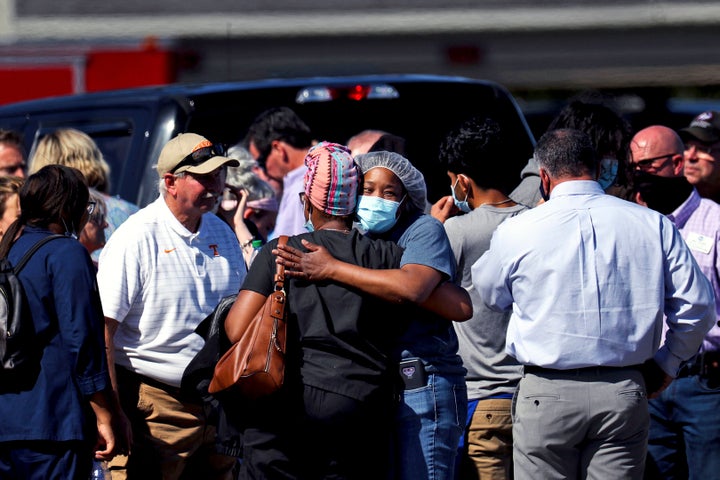 The police chief repeatedly pointed to the ongoing spate of mass shootings in the U.S., saying, "It's like every other community in the country. It's horrific. We hate that it happened."
Lane said there was "very little information" about the shooter's motives so far, but authorities were preparing to conduct search warrants and "carry this thing as far as we can to make sure that there's no one else involved."
A spokeswoman for the town of Collierville later added the gunman was employed as a "third-party vendor of Kroger," The New York Times reported. It's unclear what type of weapon he used, although the severity of injuries was severe.
One hospital in Memphis, Regional One Health, said it was treating four patients who were listed in critical condition and five others who were "noncritical," the Times added.
Brignetta Dickerson, a woman who said she has worked as a cashier at the Kroger for 32 years, told local news station WREG that the gunman ran inside and started firing rapidly; she ran to the back of the store with other people. Another witness, Jason Lusk ― who described himself as a firearms enthusiast ― told the station that it sounded like a "high powered rifle."
The shooter continued firing even after police began arriving on the scene, Lusk said.
Kroger said in a statement that it has "initiated counseling services" for employees.
"We are praying for our associates here and we're asking the community to please pray for us," Teresa Dickerson, a spokesperson for the grocery chain, said Thursday. "We're saddened and heartbroken by what happened here today. It is an emotional rollercoaster as you can imagine."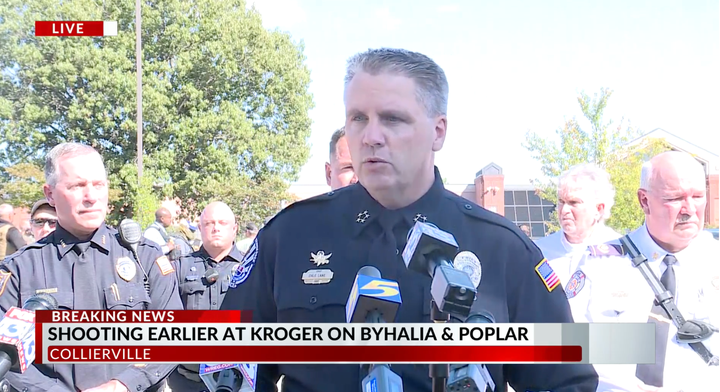 This story has been updated throughout.
Andy Campbell contributed reporting.