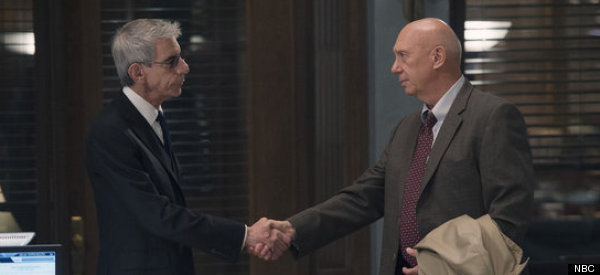 Long story short: Once upon a time Barry Levinson heard me on the "Howard Stern Show" and brought me in to audition for a role on "Homicide: Life On The Street." He cast me as Detective John Munch!
Now after 21 (record setting) years, Munch has lived over 500 hours of programming and appearances on 10 different shows (including "Sesame Street," where they made a Munch Muppet for an unbelievably adorable homage to "SVU" entitled "Law and Order: Special Letters Unit").

Many people want to know what I am feeling about Munch's retirement episode, written by the Gilbert and Sullivan of primetime writers, the great Warren Leight and Julie Martin. Unlike my character, I cannot find the words to express my gratitude to my castmates, for their love, support and true friendship.
I was so remarkably lucky and privileged to work with the powerful Chris Meloni; America's No. 1 sex detective Mariska Hargitay, who is beyond a sister to me; the coolest partner on the globe, Ice-T; Dann Florek the total pro; my brother from another mother Dean "Mayhem" Winters; the always classy Danny Pino; Kelli Giddish, my favorite Southern belle; and the elegant Raúl Esparza. And the "SVU" crew will always be my favorite captive audience, who worked hard to make us all look and sound good. They truly are an elite team.

I am most proud of the positive impact our show has had beyond its wildly popular entertainment value. Mariska's Joyful Heart Foundation has evolved into a major force in helping women to heal from unspeakable trauma and abuse in a profoundly caring and sensitive way. I am trying to raise awareness to spread the word to SUPPORT OUR VETERANS. In fact every member of our cast has always been ready when called upon to help wherever and whenever they can.
I will miss the magic of human relations that can only happen when everyone involved has a common interest to be at the top of their game as people and artists ... what more could a person ask for?
I am truly blessed to have been in the company of so many remarkable people for such a long time! Yes, I am sad. Yes, it's bittersweet. But after 21 years, smart money is on Munch not totally disappearing from the face of the earth. If Sherlock Holmes can survive the Reichenbach Falls then surely we have not seen the last of Detective Sergeant John Munch.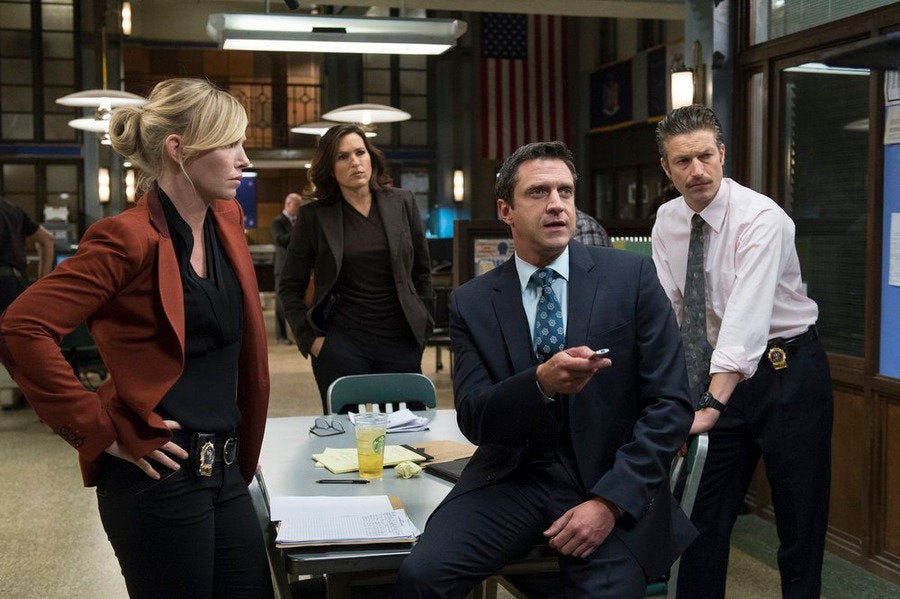 'Law and Order: SVU'
Popular in the Community