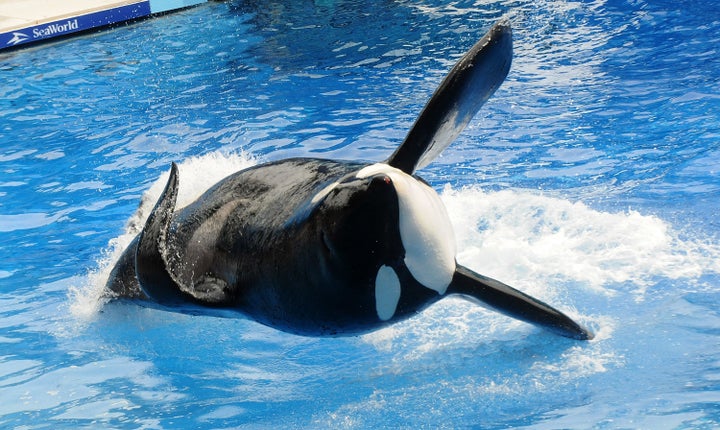 The CEO of a baby product company wrote a letter pledging $1 million to kick-start a fund to create an orca ocean sanctuary and asking SeaWorld to release one of its whales to the facility.
Steven Dunn, founder and CEO of Munchkin Inc., wrote a letter in October requesting that SeaWorld release Tilikum -- the whale at the center of the 2013 documentary "Blackfish" -- to the sanctuary once it's complete. The letter, published by TMZ on Friday, stated that SeaWorld releasing Tilikum would be a condition of Dunn's donation. But Dunn told The Huffington Post on Friday that his company will help fund a sanctuary regardless of what SeaWorld does.
"Munchkin will be kick-starting the building of an ocean sanctuary with $1 million regardless if SeaWorld releases Tilikum and would welcome the release of any captive whale from any marine amusement park," Dunn said in an email. "Munchkin will work closely with the top orca marine biologists and conservation groups to ensure the coastal sanctuary can also serve as a rescue sanctuary for beached or hurt whales with the hope of returning them to the ocean."
The company tied the offer to the release of Tilikum, who killed a trainer in 2010 after pulling her underwater, because "after the death of the trainer, Dawn Brancheau, Tilikum rarely appears in public and he reportedly is living in a very small tank in Orlando and being used for breeding purposes," Dunn wrote. "Tilikum would greatly benefit from living out his remaining life in a much larger and more natural ocean habitat."
The sanctuary would consist of "sea pens" in natural coastal waters, according to the October letter. Conservation experts estimate the sanctuary would cost an estimated $5 million to construct, with an annual operating cost of up to $500,000, Dunn told HuffPost.
The offer was part of the campaign "Orcas Live in Oceans," a collaboration between Munchkin Inc. and U.K.-based charity Whale and Dolphin Conservation. From Nov. 9 to 16, the company will donate 100 percent of its online sales proceeds to WDC. The company also discontinued its orca bath toy as a symbolic statement that "a bathtub just isn't big enough for an orca."
It doesn't sound like SeaWorld is planning on taking the company up on the deal. A statement from the entertainment company reads:
Munchkin's video may strike an emotional chord, but SeaWorld and other science-based organizations are part of the solution, not the problem. Killer whales at SeaWorld are healthy and thriving, and through conservation and rescue efforts as well as significant work to advance the scientific understanding of orcas and other marine mammals, SeaWorld is a leader in protecting and preserving these species.
Large, netted-off ocean areas like the one Dunn proposed would allow marine mammals to live out more natural lives, with more freedom and far less stress than they experience living inside concrete tanks, marine biologist Naomi Rose wrote for CNN in 2013. And though interaction with humans would ideally be minimal, human veterinarians could still look out for the animals' health.
But SeaWorld has consistently opposed sea pens, a company spokesman noted, maintaining that SeaWorld's whales are used to living in tanks and would not fare well when exposed to the environmental fluctuations and potential health hazards of the ocean.
That argument is "off-the-charts irrational," Rose told Newsweek on Wednesday, adding that "anyone interested in this issue from the animal's perspective" has asked SeaWorld to consider sea pens.
Munchkin's offer came to light days after SeaWorld San Diego announced it would be phasing out its killer whale show in its current form, replacing it with an experience focused on the "natural behaviors of the whale." Skeptics note that this announcement is vague at best, and it seems that the whales won't see huge improvement in their living conditions. SeaWorld CEO Joel Manby has noted that improvements to the orca tanks will be "minimal," and the whales at the Texas and Florida parks won't be seeing any changes at all, Slate notes.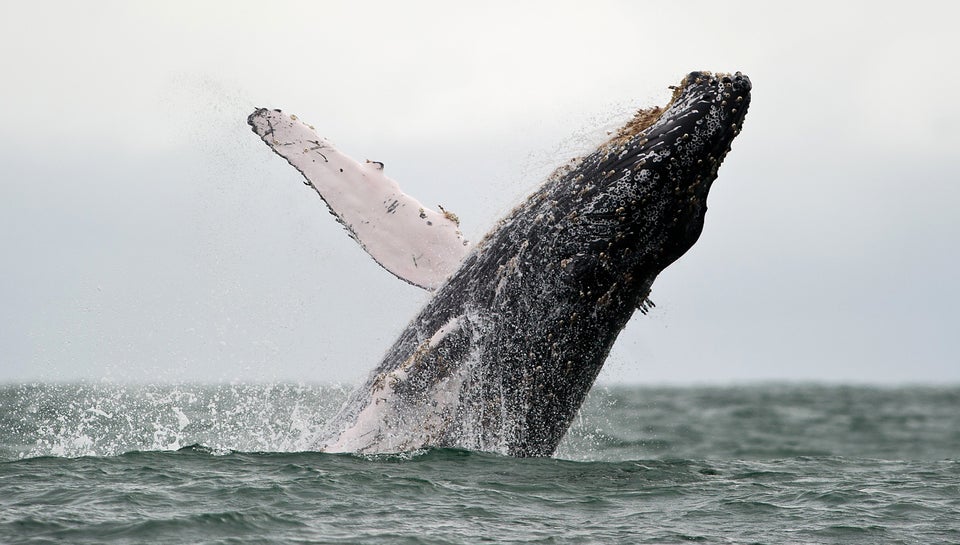 Whales In Action
Related