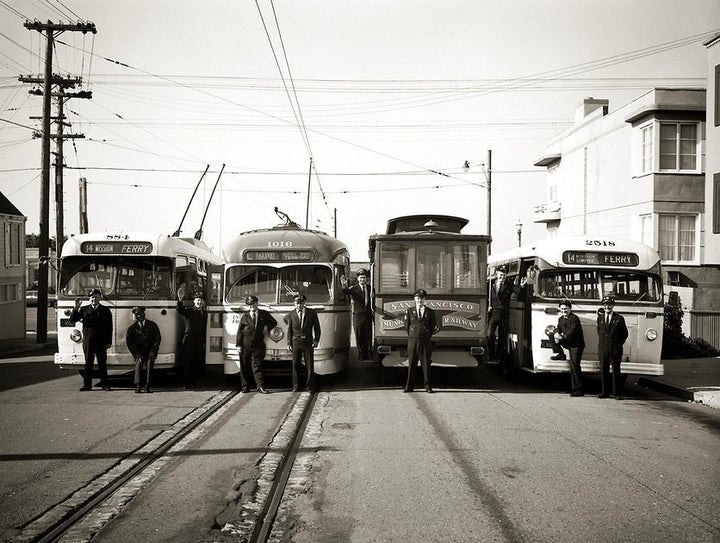 For all the complaining San Franciscans do about what Herb Caen called the "muniserable railway," Muni really is kind of amazing.
With only two bucks and a bit of patience, you can hop on some combination of buses, trains and streetcars and arrive within a couple blocks of virtually any point in the city. Also, your ride comes with free entertainment.
This week, Muni is celebrating its centennial with a look back at 100 years of serving San Francisco. Over the course of the next week, the agency will host an exhibition of historical photographs at the main branch of the San Francisco Public Library as well roll out a fleet of vintage streetcars on the T-Third, J-Church and F-Market lines.
Volunteer docents will be on hand to answer questions about the history of America's first publicly owned mass transit system. A celebration will mark the reintroduction of an over 120-year old cable car into back into regular service.
"Muni has an incredibly rich history that we're eager to share and celebrate with San Francisco," said SFMTA director Ed Reiskin in a statement. "In honor of Muni's 100th anniversary, we're inviting the public to ride a variety of vintage vehicles from our collection, representing many of the decades during which Muni has been serving our great city."
Muni kicked off its centennial celebration earlier this year when San Francisco Mayor Ed Lee got to pilot the system's first ever street car on a trip along Market Street as it was brought back into service after a long absence.
For your daily dose of Muni porn, check out this selection of amazing photos from Muni's first 100 years:
Related
Before You Go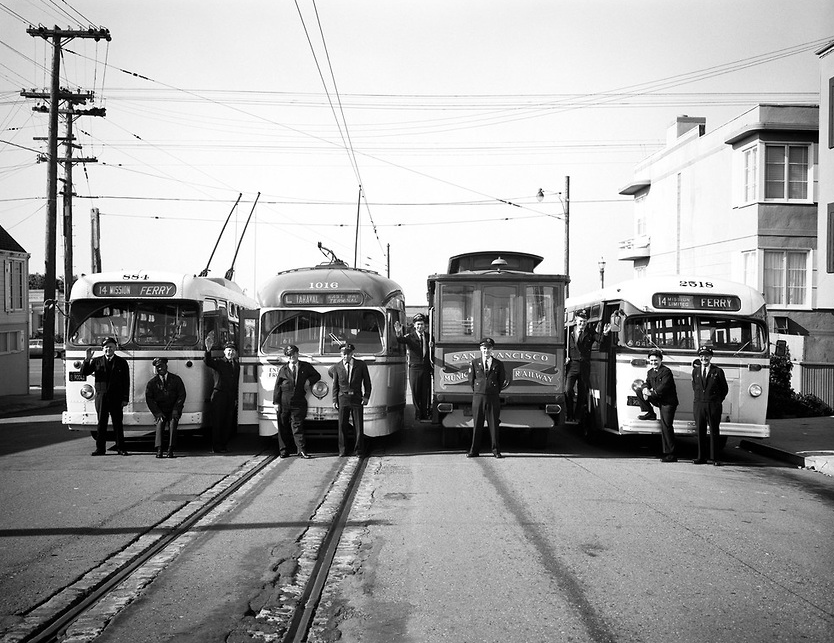 Muni Through The Years
Popular in the Community