UPDATE July, 23, 2012: Though President Barack Obama backed holding a tribute in London for the 11 Israeli Olympic athletes and coaches who were slain in Germany in 1972, the International Olympics Committee again rejected the petition for a moment of silence, according to CNN.
This summer marks 40 years since members of the Palestinian group Black September descended on the Olympic village in Munich and massacred 11 athletes and trainers from the Israeli team. The surviving family members and their government supporters have asked the International Olympic Committee (IOC) to open the London Games with a moment of silence for those who were killed, but after their efforts were rebuffed, they've now taken matters into their own hands.
"Silence is a fitting tribute for athletes who lost their lives on the Olympic stage," Spitzer says in a video included with her Change.org petition. Her fencing coach husband, Andrei, was one of the 11 victims. "Silence contains no statements, assumptions or beliefs and requires no understanding of language to interpret."
Click through the slideshow to see photos of the Munich Massacre. Story continues below.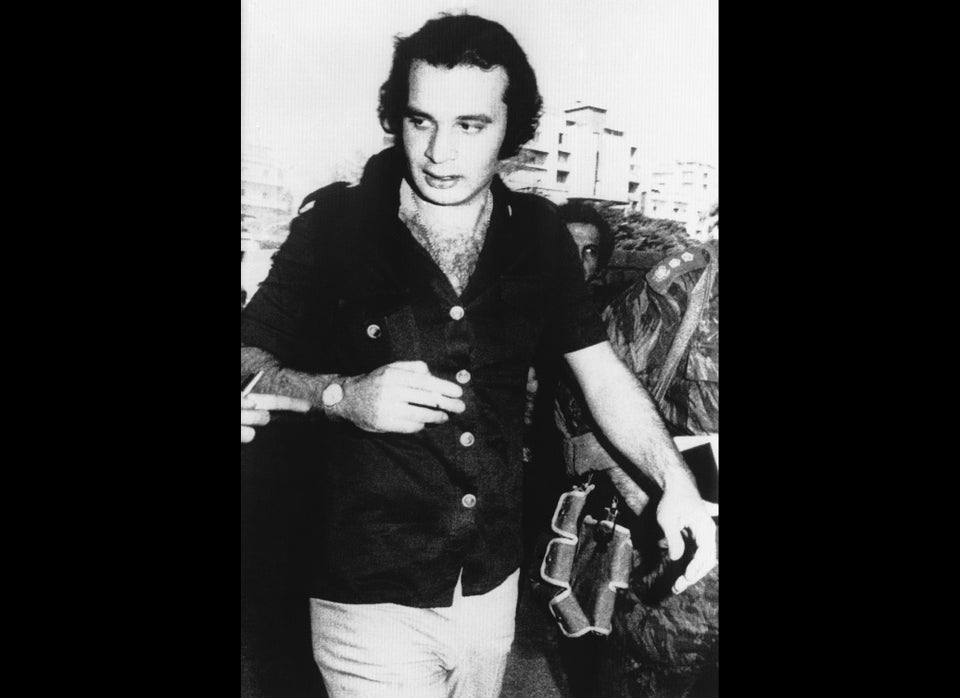 Petitioners Push For Moment Of Silence For Munich Massacre Victims
But the IOC appears to view such a memorial service as something rife with political statements that could potentially cause an uncomfortable rift at the Games.
IOC President Jacques Rogge rejected proposals from the deputy foreign minister of Israel, Danny Ayalon, and U.S. Reps. Eliot L. Engel and Nita M. Lowey, Democrats from New York, to hold the tribute, according to The New York Times. Rogge said he plans to attend a service organized by Israel's Olympic committee.
Alex Gilady, an Israeli International Olympics Committee member, was more candid about why officials are opposed to organizing the tribute. According to the Jewish Chronicle, Gilady said officials thought a minute's silence "may harm the unity of the Olympics" and "could cause some countries to boycott the Games."
But the "Munich 11" supporters don't see the risk of discord as a sufficient excuse. According to CNN, a number of international officials, including German Foreign Minister Guido Westerwelle, Australia Prime Minister Julia Gillard and Flemish Sport Minister Philippe Muyters have backed organizing a moment of silence.
"One does not need to take a stand on the Israeli-Palestinian question to find the events of September 1972 heinous," Muyters said, according to CNN.
As international figureheads step up to support the cause, so have the 94, 353 supporters who signed Spitzer's petition.
"I have no political or religious agenda. Just the hope that my husband and the other men who went to the Olympics in peace, friendship and sportsmanship are given what they deserve," Spitzer said. "One minute of silence will clearly say to the world that what happened in 1972 can never happen again."
To get involved in encouraging the International Olympic Committee to observe a moment of silence for the victims slain at the Munich games, click here.
Related
Popular in the Community