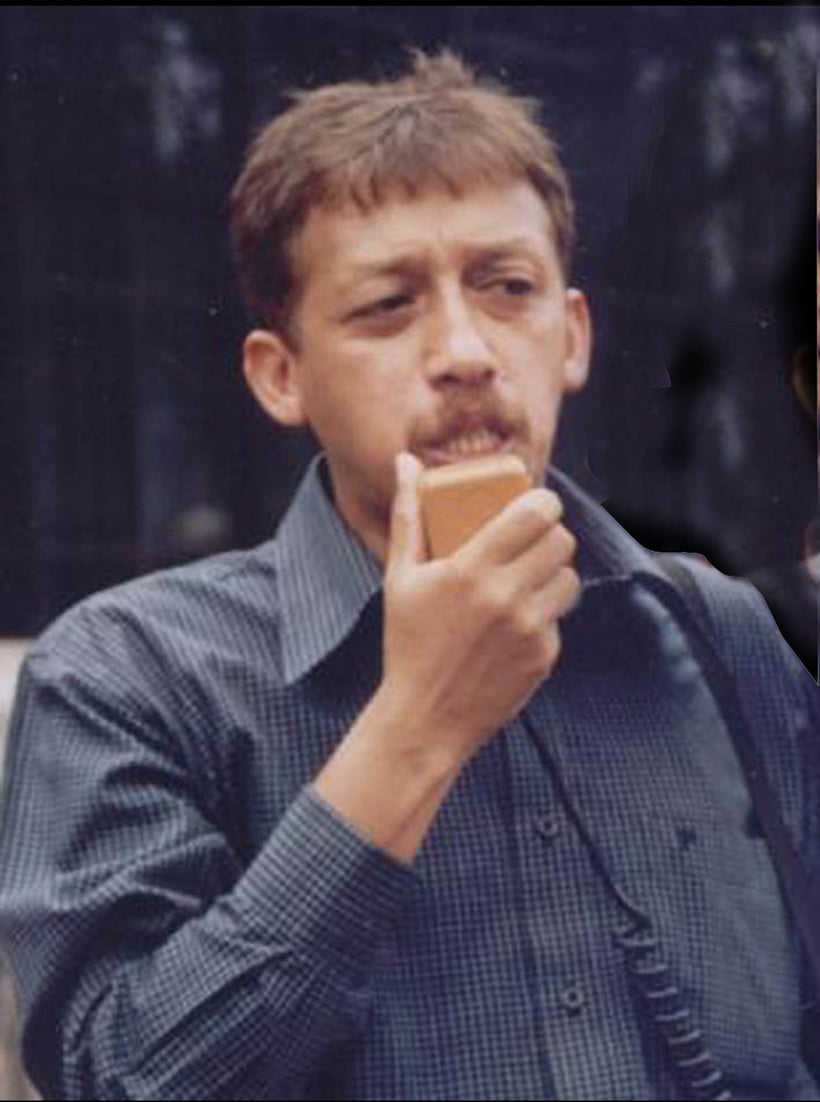 Today marks exactly 13 years since leading Indonesian human rights defender Munir Said Thalib was assassinated.  
The 38 year-old activist was found dead on a Garuda Airlines flight from Jakarta to Amsterdam on 7 September 2004. An autopsy carried out by the Dutch authorities showed that he died as a result of arsenic poisoning, and while an official Indonesian investigation produced a report the following year into the killing, the findings have never been made public.
Like many murdered human rights activists, his killing was preceded by threats and attacks. In 2003, a bomb exploded outside his home in Jakarta. In 2002 and in 2003, mobs ransacked the office of the human rights NGO KontraS where he worked.
"Munir was a popular guy, a jazz lover, and a great human rights campaigner who took up the cases of dozens of activists who had been disappeared in the last months of the Suharto government in 1998," says former colleague Papang Hidayat, who's now working with Amnesty International Indonesia. "He also uncovered evidence of security force responsibility for human rights violations in Aceh, Papua and Timor-Leste," he said, and remembers Munir as an activist "who fought for human rights based on his personal 'sense,' from his  empathy."
Human rights activist Usman Hamid recalls Munir as someone with a great sense of humor who was into heavy rock. He was with Munir in the early days. "Back in May 1998 I was at university in Jakarta, part of a movement to change the status quo," he told me. "We protested in the streets in the morning, and wrapped up just before nighttime. But some students decided to stay. Next morning, I found out that four fellow students had been shot to death. The only person brave enough to question the government was this person called Munir. So, several months later, I joined his organization, Kontras."
After his student activism Munir joined the Legal Aid Institute in Malang, East Java. "There he worked on many cases of human rights abuses abuses against factory workers and labor activists," said Hidayat. "Munir wasn't that knowledgeable about international law or standards, which was why he was going to the Netherlands to study. He always told us we should listen to the victims of their families more than relying on international instruments."
You can see in the KontraS office in Jakarta that Munir's presence and influence is still strong. Former colleagues frequently refer to his work and he remains an iconic figure to a new generation of staff at the NGO learning about his people-centered approach to human rights activism. His wife Sucawati has campaigned across the world for many years for justice in the case, and a failure to properly account for his death continues to dog the Indonesian authorities.
While three Garuda Airlines staff have been convicted of the killing, there are credible allegations that those responsible at the highest levels of government have not yet been brought to justice.  In 2008, Muchdi Purwoprandjono, a former deputy director of the state intelligence agency, was acquitted of soliciting and assisting in Munir's assassination after a trial deemed fundamentally flawed by human rights groups. Key prosecution witnesses failed to testify in court. 
Two years later Indonesia's National Human Rights Commission (Komnas HAM) also identified flaws in the investigation, prosecution and trial of Muchdi Purwoprandjono and recommended a new police investigation. And although in September last year Indonesian President Joko Widodo made a public pledge to resolve Munir's case, that still hasn't happened.
In 2006 Human Rights First posthumously honored Munir with our Human Rights Defender Award. This week we have joined with 11 other NGOs calling for the publication of the 2005 report, and new independent investigation into the killing.
For more information on Munir: https://hrdmemorial.org/hrdrecord/munir-said-thalib/
Calling all HuffPost superfans!
Sign up for membership to become a founding member and help shape HuffPost's next chapter
This post was published on the now-closed HuffPost Contributor platform. Contributors control their own work and posted freely to our site. If you need to flag this entry as abusive,
send us an email
.