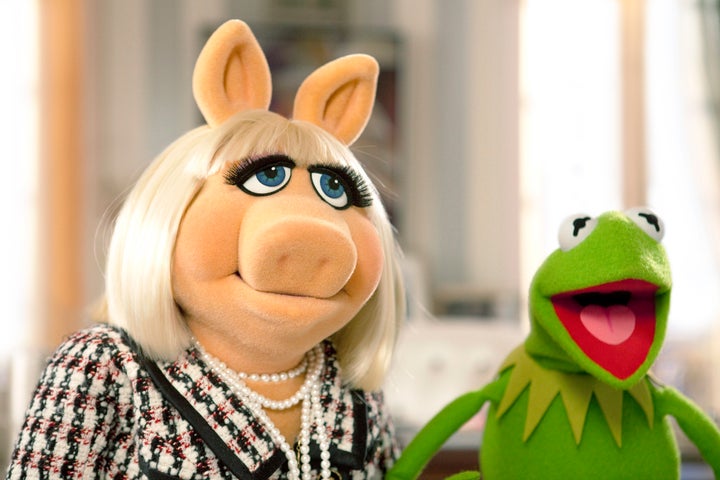 Whenever the Muppets are involved, you can expect some silliness, giggles and lots of fun. But Kermit, the Frog, the Swedish Chef, Dr. Bunsen Honeydew and Beaker, are deadly serious when it comes to safety.
According to the Center for Disease Control, 9.2 million children visit emergency rooms each year due to accidental injuries -- that's 17 kids every minute. The holidays are so dangerous that John Drengenberg, Consumer Safety Director UL, calls December through February the "mean months." That's when a whopping 12,000 injuries occur.
Far too many injuries during the holiday season are due to Christmas tree fires. "One out of two involves a death," Drengenberg says. Dry Scotch pine trees can ignite within seven seconds, and in less than a minute, flashover occurs (when an entire room erupts into flames and toxic black smoke engulfs the room). "Make sure everyone is safely outside before calling 911."
UL and the Muppets are asking families to take time to make safety a priority this season.
Easy Tips:
•When buying a tree, run your hand down a branch. If the needles fall off, choose another one.
•Either ask someone at the tree lot to cut two-inches off the trunk so the tree can absorb water, or do it as soon as you get home.
•Most important, add approximately a quart of water every day.
Light up the Season:
Use only lights bearing the UL label -- (indoor-use-only light strings are marked with UL's green holographic label. Indoor-or outdoor-use light strings are marked with UL's red holographic label.) Though no pre-strung artificial trees currently bear the UL label, Drengenberg predicts that many will be certified before next holiday season.
•Never string more than three sets of UL approved incandescent Christmas lights end to end. (LEDs use 25 percent less energy and burn cooler, so five sets can be strung together safely.)
•Get rid of extension cords with broken sockets and frayed wires.
•If the cords or lights are hot to the touch, throw the string out.
•Never staple cords to the floor or place an extension cord under a rug.
•Turn off the tree lights while the family is sleeping or away from home.
Outdoors:
•Use only lights with red hologram labels that are UL approved for outdoor use.
•Take down exterior lights at the end of the season. They are not intended for year-round use.
•Never thread an extension cord through a window or under a door.
•Even those adorable inflatable Santas, reindeer and snowmen can be hazardous. To avoid a painful shock, don't place them in low-lying areas where water can soak the electrical box at the bottom.
Tradition:
Candles play a major role in Christmas, Chanukah and Kwanza, but flames can reach 1,000 degrees and quickly ignite everything around them. Make sure all candles are in sturdy holders placed on level surfaces away from draperies, live or artificial flowers and fresh boughs. Regardless of religious tradition, candles should always be extinguished before leaving the room, even for a brief period of time.
Food, Glorious Food:
Mouths water at the very mention of traditional holiday dishes and cooking is always part of every festivity. But even the Swedish Chef occasionally ignores the rules:
•Don't put anything metal in a microwave oven.
•Don't leave cooking unattended.
•Point pot handles away from the room to avoid accidentally knocking over the pots.
•Be very cautious when it comes to deep fat turkey fryers. NONE has earned the coveted UL label due to the ease with which serious accidents and fires can occur.
Kermit the Frog adds a tip all his own: "Never mix mistletoe and romantic pigs. Trust me on this," he says. "And always look for the UL label."
Related