Photographer Murad Osmann is famous for following his girlfriend around the world. Last weekend, he made a promise to hold her hand forever.
Osmann's "Follow Me To" project began in 2012, when he started capturing images of girlfriend Natalia Zakharova holding his hand in different locales around the globe. After rising to Instagram fame and publishing a book in January, the two married on Saturday, June 6 in a gorgeous ceremony.
Osmann shared a snapshot from the nuptials along with a sweet message to his bride, writing, "I promise to hold your hand and tell you I love you every day for the rest of our lives."
"We were all waiting for the moment to do the #followmeto shot right after the ceremony," Osmann told The Huffington Post in an email Tuesday. "After we both said 'yes,' we [decided] to ask all the guests to participate in our photo ... In the shot [on my account] I am reaching her hand and trying to follow her to the big red door that was a part of the ceremony decorations and we [used] it instead of the typical wedding arch. She is leading me to the new life and in the picture she is inviting me into it."
Zakharova, who looked beautiful in a Vera Wang gown, shared photos on her own Instagram account including ones by photographer Nikolay Zverkov.
Check out more photos from the wedding below.
Related
Before You Go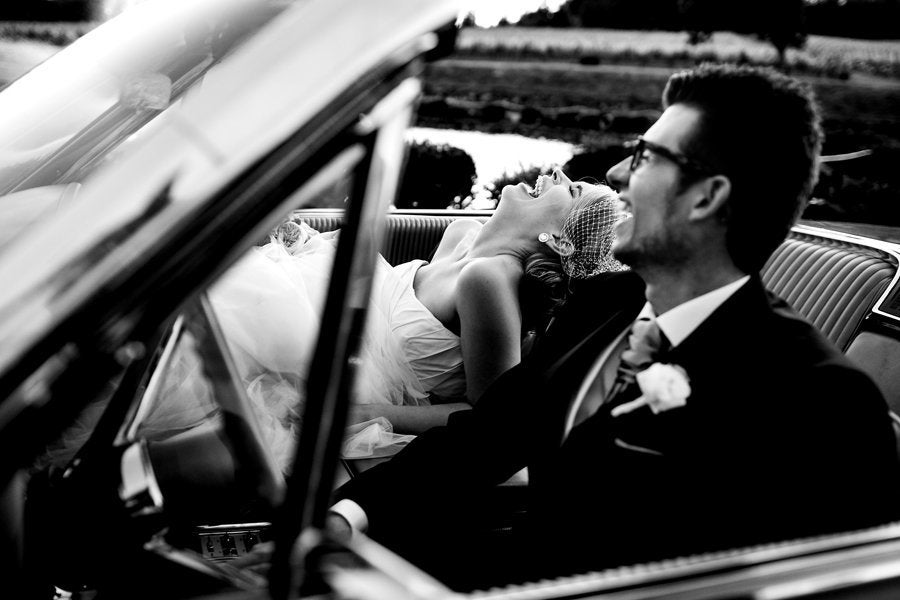 Best Wedding Photos of 2014