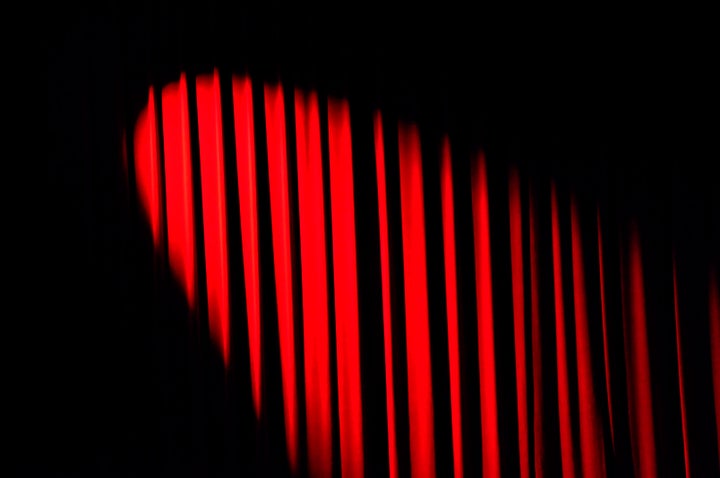 First came Roundabout Theatre Company's Roundabout Underground, then came Lincoln Center Theater's LCT3 and, now, here she is, boys, Manhattan Theatre Club's The Studio at Stage II. The Studio at Stage II, where MTC claims "bold, new work meets bold, new audiences," makes its official debut this week with the opening of the musical Murder Ballad.
I have long been excited about Murder Ballad, which was actually created at MTC's offices. It's written by two people whose work I respect -- Julia Jordan and Juliana Nash. Nash has the most interesting background of any composer this season. I first heard about her in the 1990s, when she was the vocalist of the Boston rock band Talking to Animals. I had all but forgotten about her until I saw her perform one night in 2003 at Pete's Candy Store (which she co-owned until 2006). In recent years she also put on puppet shows and made a children's CD (which I bought for my nephew). Plus, putting Jordan and Nash aside, most serious theatergoers have to at least be a little curious when a major nonprofit puts on a four-person chamber musical about a murder. It doesn't exactly scream mainstream fare.
Then again, I suppose the point is that it is not mainstream fare. And, with that, let's go back to the tale of MTC's The Studio at Stage II. For as long as I can remember, MTC had a Stage II at City Center. Back when I was at the start of my career, in those halcyon days of yore, I was often intrigued by the choices for Stage II. As years wore on, the lines between Stage I and Stage II became blurred in my mind. (Whether this was a result of an actual programming change on the part of MTC or my own evolution is up for debate -- obviously Our Leading Lady could have easily been on Stage I, but I suspect you could say that about select shows in any decade.) Nevertheless I was still sad to see Stage II go in 2009.
"We were the first big not-for-profit to have the three venues -- Broadway, off-Broadway and, for lack of a better word, off-off-Broadway," MTC Artistic Producer Mandy Greenfield, a main creative force behind The Studio at Stage II, explained. "Fall 2008 was a very rough time financially. We made the very painful but necessary decision to contract a bit. We rented the space, but we always planned to be back there. As soon as we closed it down, the thinking about how to bring it back began."

Now Stage II is back. The cumbersome moniker The Studio at Stage II is to signal to people that this isn't your old Stage II -- it's a Stage II that aims to be clearly distinct from Stage I.

"We're really looking with Stage II to create a situation where what we do, how we do it, how we price it and to whom we are pitching it are integrated in a very powerful and intoxicating way that allows that theater to be, remain and grow as a place for artistic risk taking," Greenfield said.

As part of this initiative, MTC is partnering with Ars Nova, a smaller company known for presenting edgier works, on a program called The Writer's Room. Each year the two companies will select four playwrights to receive monetary commissions and also developmental support. Greenfield hopes some of these works will eventually be seen at The Studio at Stage II.

And while I'm not thrilled with the name The Studio at Stage II, I do think, given its new mission, MTC needed a new name for its old space. I personally think the offerings that are part of this new initiative may not be markedly odder than some of the plays previously done at Stage II. But let's say these works are in fact bolder -- subscribers need to know this is not a return to the Stage II of old. This new series is being offered off subscription, but subscribers are certainly still going. It's on MTC's flyers, it's on the website. When I was watching Murder Ballad, I saw a good amount of people over 50; I went back to talk to audience members on another night and same thing. I suspect these people are mostly MTC subscribers and not Nash fans. In fact, of the people I spoke with, seven out of eight were MTC subscribers. The majority of these eight folks didn't love the show: two were downright horrified, three didn't like it but appreciated seeing something different, and three offered warm reviews. I am sure MTC welcomes its subscribers to come to the new space, but I am also fairly sure they want them to come prepared.
I was prepared for Murder Ballad. I am thrilled that MTC is presenting a full-fledged musical as its first Studio at Stage II endeavor. I have often written about the lack of a proper home for many new musicals. In trying economic times, MTC is continuing to present musicals in a space that during the 2000-2001 season was home to three of them. Also, performances are only $30 a ticket -- $10 higher than the offerings at LCT3 and Roundabout Underground, but still a deal. Later in the season, The Studio at Stage II will present Tarell Alvin McCraney's Choir Boy. (For some reason, MTC has chosen Trip Cullman to direct both of The Studio pieces for its inaugural season. I believe this selection to be ill-advised, but, moving on.)
I feel The Studio at Stage II, LCT3 and Roundabout Underground all serve a valuable purpose. Each one of them is promoting new works, each one of them is trying to attract a diverse audience, and each one of them is presented by a nonprofit with a Broadway presence. The dearth of creative pieces on Broadway has been written about ad infinitum and I'm not sure how we will ever change the Great White Way overall. We can however nurture new works at smaller venues and hope those same works will make the leap up one day.
As Greenfield put it: "When you make art, you hope that the majority of the people love what you do the majority of the time. Not everyone will love what you do every time. I hope the work we do can be embraced by as wide an audience as possible, as diverse an audience as possible."
Calling all HuffPost superfans!
Sign up for membership to become a founding member and help shape HuffPost's next chapter