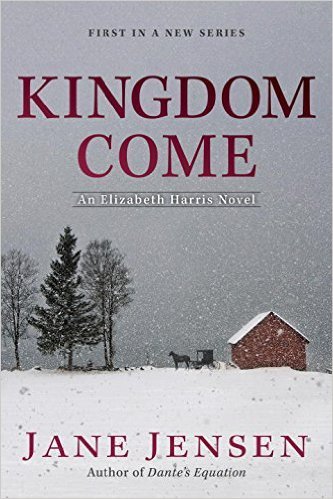 Multi-talented, multi-faceted author and game designer Jane Jensen has written a mystery novel set deep in Amish country. Kingdom Come is both an intriguing examination of a reclusive culture and a promising start to a new series. A beautiful girl is found dead in the barn of an Amish farmer, creating uproar in the community. Detective Elizabeth Harris must find the killer while at the same time, figure out who she can trust. A longtime fan of Jane, I reached out to her to talk about Kingdom Come, the potential dark side of faith, and her plans for the series.
Kingdom Come is the fascinating start to a mystery series. Can you tell readers how you became interested in the Amish community as a setting for mysteries?
I was born in Pennsylvania and moved back to live in Lancaster County five years ago. I've always been fascinated by all kinds of religions and sects, and the Amish in particular. Living here, I was inspired to set a murder mystery in the area. It's gorgeous countryside and farmland with an old-world feel, but you always wonder if it's as idyllic as it appears on the surface. My imagination tends to be pretty dark, so of course the answer is 'no'!

What was your research process like?
I read a number of auto-biographies written by people who had left the Amish and of course there's lots of tourist-level information available where I live. And I do have Amish neighbors that we buy produce from on a regular basis. My detective, Elizabeth Harris, is an 'outsider' to the culture, so I felt I knew enough to represent her point of view.
In your bio you've mentioned that you're a minister's daughter. Do you think coming from a religious background gives you an affinity for the subject matter?
Definitely. I am a liberal by nature, and I wrestled a lot with being a liberal child in a very conservative household when I was growing up. I'd waffle between wanting to be 'good' and follow what I was told, and having strong internal doubts and logical reasoning that didn't allow me to fully embrace the belief system. As an adult, I've been agnostic, but I find my writing constantly comes back to the theme of what people believe and why. There's certainly a sense of yearning that can never be fulfilled in Kingdom Come.
The series ends with a lot of potential for future installments. What are your plans for the series?
I've written book #2. It's called In the Land of Milk and Honey and it will be out in August 2016.
One of the remarkable things about you as a writer is how you've excelled in a variety of genres. I came to your work through your groundbreaking Gabriel Knight games, which are supernatural thrillers; others might find you through your award-winning science fiction novel, Dante's Equation, or your popular romance novels written under the pen name Eli Easton. Now you're beginning a mystery series. What are your thoughts about this propensity to span genres?
Kingdom Come is the most classic cozy/procedural mystery I've ever written, but I've always had an affinity for mysteries and my computer games and early novels had a mystery plot to them. So I see Kingdom Come as in that same Jane Jensen/thriller family and it uses the same part of my brain. The romance books under Eli Easton are a completely different 'me', if you will.
What are you working on now?
I'm currently writing an Eli Easton romantic comedy in my "Howl at the Moon" series. My husband and I both are dog crazy, and this romance series features dogs who can shift into people but still have dog traits. So that's a blast to write. My next Jane Jensen project will either be another Elizabeth Harris book or a historical thriller that I've had on the back burner for a while.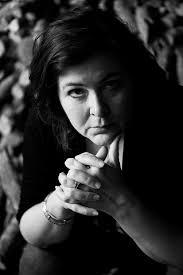 Jane Jensen is a novelist and game designer. Best known for her computer game series, Gabriel Knight, and her novel, Dante's Equation, Jensen has published seventeen games, four thriller novels, and the first Elizabeth Harris mystery, Kingdom Come. She also publishes romance as Eli Easton. She lives with her husband, Robert Holmes, in Lancaster County, Pennsylvania. Visit her at twitter.com/jensen_jane and facebook.com/janejensenhomes.

Ilana Teitelbaum's writing has appeared in the Globe and Mail, the Los Angeles Review of Books, and Salon. Her epic fantasy debut, Last Song Before Night, was published in October 2015 by Tor/Macmillan under the pen name Ilana C. Myer.
Calling all HuffPost superfans!
Sign up for membership to become a founding member and help shape HuffPost's next chapter