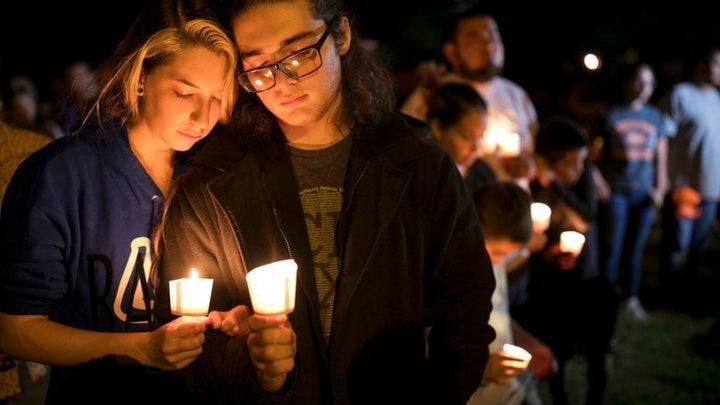 The violence seems to never end. Last week a terrorist attack on the streets of New York city. Yesterday, another devastating tragedy. Our hearts and prayers are with the families of the victims of the shooting rampage at Baptist church in South Texas leaving 26 people dead and many others injured. The gunman fled in a vehicle and died. Among the murdered were a woman in the third trimester of her pregnancy and the 14 year old daughter of Pastor Frank Pomeroy and his wife Sherri. We pray that God gives the families and community comfort and strength. The pain is immense and unfathomable.
I ask myself and am sure many of us do, what is our response? There is danger is merely seeing the tragedy as a headline and another misguided person whether radicalized or insane. The political pundits and officials will speak of more gun control and police and intelligence of tighter security. But what should my response or yours be? Do we live our lives as if nothing happened or do we somehow grow from this experience?
No event that happens in the world is random. If we see, hear or experience anything, it is an opportunity and call for us not to ask only why but for what? In the world of Viktor Frankel, "When we not able to change our situation, we are challenged to change ourselves. Between stimulus and response, there is a space. In that space is our power to choose our response. In our response, lies our growth and freedom."
I am reminded of two responses.
We live on borrowed time. Every day is a gift. A close friend walks every day on the same path as the truck careened last week in lower Manhattan. Her husband shared with me that moments before the vehicle rolled down the street she was in its path. However, she was spared losing her life. In the moments before the tragedy, she was on the phone with her mother in law and had bad reception on her phone. She crossed the street to get a better connection. It was a wake up call. Count your blessings. Start a gratitude journal today. Write something different every day. Open your eyes. Hug, Laugh, Smile and Rejoice.
Secondly, every time a person dies, there is a diminishment of light in the world. 26 people murdered with the capacity to love, learn, share, and grow. A baby in utero, a young girl with so much potential struck down in act of evil. Their light is darkened. Yet, the world always exists in a spiritual balance. A number of years ago, in the wake of another rampage, a brother of one of the survivors, shared with me that as a survivor, as one blessed with life, it is our obligation to add the light into the world which is now missing. Yesterday, 26 lights were extinguished. Today, share your light in their memory. In a world of increasing violence, we are tasked with flooding the world with acts of kindness.
We cannot and must not despair. Every light that we ignite may not change the world over night but it will change the world of one person. Slowly, a new light with shine every where. You and I are created with infinite potential every day. We are renewed each morning. Remember the worlds of Mark Twain, "The two most important days of your life are the day you are born and the day you understand why."
We pray for strength in the days ahead and comfort for the families in Texas. Do not let the news die. Harness the moment to live as if every day is the most important day of your life.
Related
Popular in the Community