A gun suspect on house arrest swapped his prosthetic leg and its attached GPS ankle monitor for a spare limb and went on the loose, shooting a man to death while authorities believed he remained inside his home, police in Washington, D.C., said.
Quincy Green, 34, appeared at first to have a strong alibi for the killing last month: A GPS monitor attached to his body that showed he hadn't moved in days. But the tracker had been mistakenly attached to a prosthetic leg, allowing Green to trade limbs and leave the house, according to The Washington Post, which cited court documents.
Green was ordered confined to his home in April while awaiting trial on gun possession charges. For reasons that authorities are still investigating, a privately contracted technician placed the GPS monitor on Green's prosthetic limb.
Green left the house May 19, authorities said. During the outing, he shot 44-year-old Dana Hamilton to death, according to police, who didn't disclose the motive.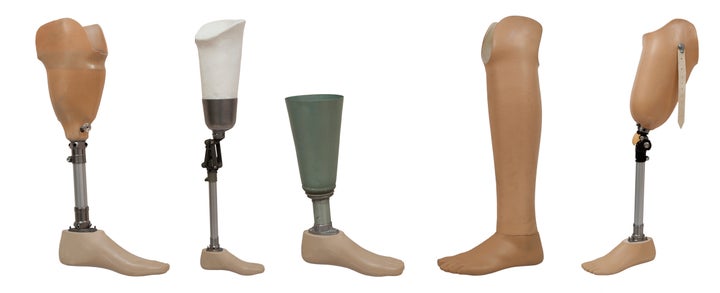 A tipster identified Green as the shooter several days after the killing, according to the Post. When detectives learned Green was on house arrest, they asked the city Pretrial Services Agency for his whereabouts on the day of the shooting. The GPS tracker showed he was at home, police said -- and remained there days later.
Investigators checked camera footage from the area near the shooting and spotted a gunman with an obvious limp, according to FoxDC. Inside Green's home, police with a search warrant discovered a box in his living room containing the prosthetic leg with the tracking device still attached to the ankle.
Cliff Keenan, director of the DC Pretrial Services Agency, told FoxDC the leg monitor mistake was "human error" on the part of the technician, an employee for California-based Sentinel Services.
"One would assume that the person doing the installation would know not to put it on to a prosthetic device," Keenan said. "We don't know what the company has been able to find out about how this happened under these particular circumstances, other than it was a violation of protocols."
Sentinel spokesman Chris McDowell told The Washington Post that the company's protocol was "absolutely not" followed in Green's case. 
"We believe it was absolutely human error," McDowell told the paper.
The victim's mother, Lillie Hamilton, is still coming to grips with her son's death.
"I'm just so hurt and I just hope I can deal with it. It's just really getting to me." Hamilton told WUSA TV.  "This is the worst that's really happened to me all my life and I'm 72 years old.
REAL LIFE. REAL NEWS. REAL VOICES.
Help us tell more of the stories that matter from voices that too often remain unheard.
BEFORE YOU GO
PHOTO GALLERY
Weapon Of Choice