A Washington state man was charged with suspicion of second-degree murder after police said he fatally shot an intruder he caught showering inside his business.
Bruce Fanning, 59, of Belfair, is accused of killing 31-year-old elementary school teacher Nathanial Rosa, of Bothell, on Saturday.
Fanning owns an internet-based business located next to his home, according to the Mason County Sheriff's Office. He entered his business on Saturday morning to find that a break-in had occurred and that the intruder was in the bathroom taking a shower, the sheriff's office said.
"Fanning first told the intruder to leave and the intruder aggressively responded with non-understandable verbal threats," reads the probable cause affidavit. "Fanning thought the intruder was drunk. Fanning said he was afraid."
It was what happened next that landed Fanning in hot water, police said.
"Fanning left his building and went to his other building on the property and retrieved his firearm," the affidavit states. "Fanning returned and said when he saw the suspect had not left, he shot Rosa 3 times thru the shower curtain with a Smith and Wesson .45 caliber firearm."
Fanning did not call 911 until after the shooting, authorities said. Rosa was dead when officers arrived.
"It's crazy to me that he didn't call 911 when he left," neighbor Stacey Ellingson told Q13 News. "I just wouldn't expect that of him, he's such a together guy."
Sheriff's Deputy Ryan Spurling told The Olympian that Rosa had been staying at a nearby residence. Investigators said it wasn't immediately clear why Rosa was using Fanning's bathroom.
The sheriff's office said in a press release on Monday that the evidence does not support "reasonable self-defense."
Washington law says "no person in the state shall be placed in legal jeopardy of any kind whatsoever for protecting by any reasonable means necessary, himself or herself, his or her family, or his or her real or personal property."
Rosa was employed by Woodmoor Elementary School in Bothell. Michelle Reid, the district superintendent, told Q13 News Rosa "was a compassionate and dedicated educator who made a difference in the lives of many."
Fanning made a brief court appearance Monday, and a judge set bail at $250,000. He was released from Mason County Jail. His arraignment has been scheduled for April 10.
David Lohr covers crime and missing persons. Tips? Feedback? Send an email or follow him on Twitter.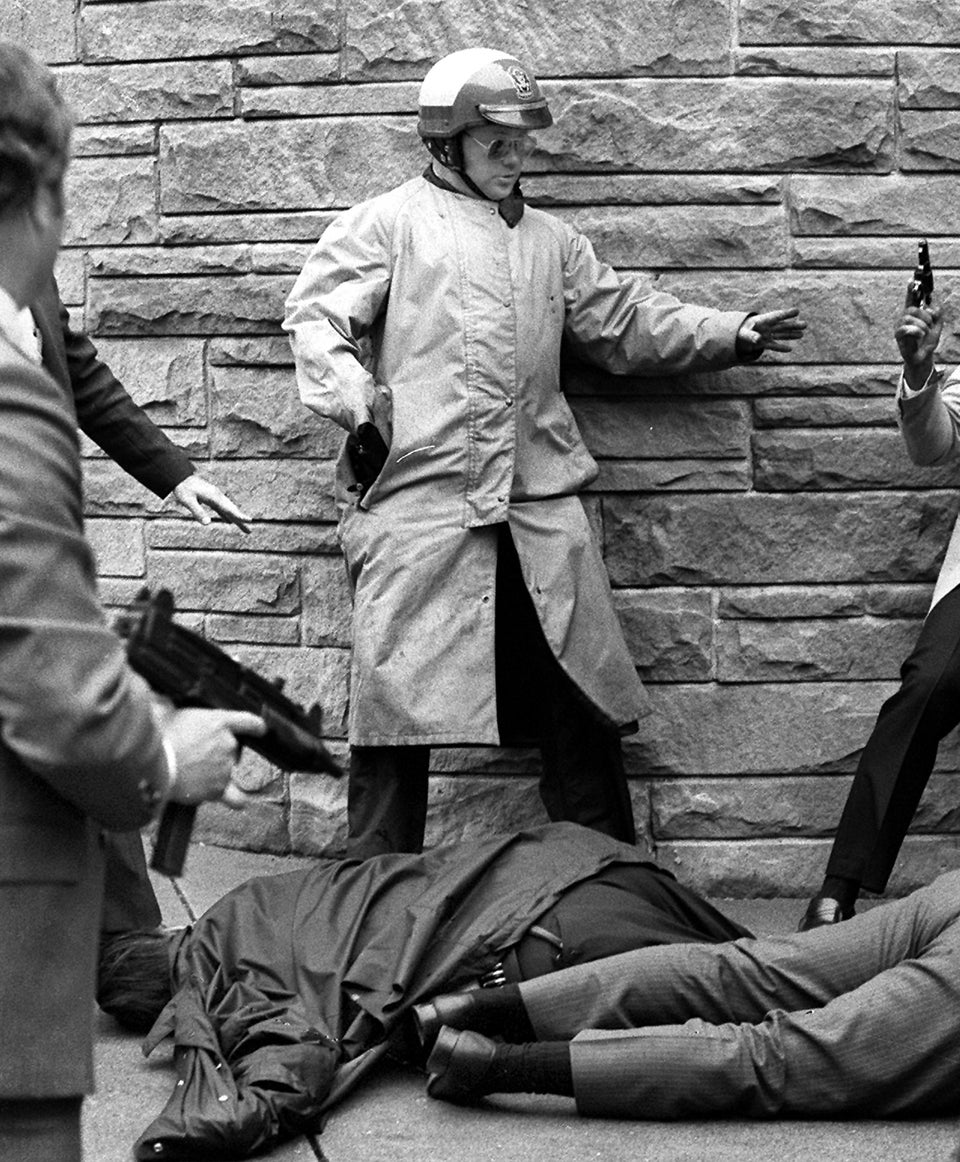 Pivotal Moments In The U.S. Gun Control Debate
Popular in the Community