If you had black skin in Mississippi in 1964 your right to vote was not recognized. Voting was a privilege, and one only granted to white people. That is why my brother, Andrew Goodman, headed down to Mississippi. He believed all people are created equal and therefore all should have the right to vote.
June 21 marks the 52nd anniversary of the day that Andrew Goodman, James Chaney, and Michael Schwerner were murdered by the Ku Klux Klan in an act of domestic terrorism. Andrew, James and Michael were a part of a team of one thousand young volunteers during Freedom Summer 1964. Their deaths shocked the nation and changed the course of history.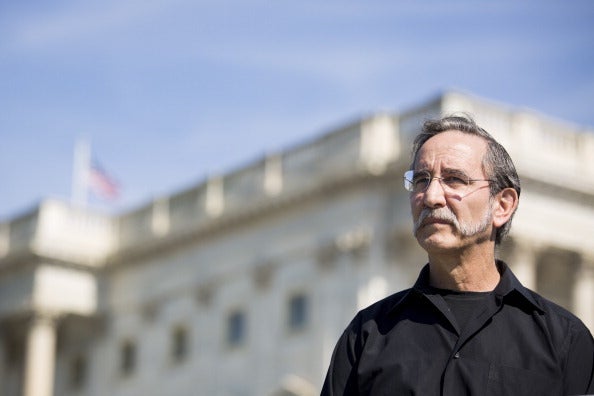 Chaney, Goodman, and Schwerner's legacy reflects a truly American story; one of ongoing, multigenerational struggle for equal rights. And while many things have changed over the past 52 years, much has not. Our political system remains broken and there is still a disconnect between our vision of inclusivity and justice, and everyday practice.
My brother's death paved the way for progress. The Voting Rights Act was passed in 1965 by the Johnson administration to protect our most cherished of democratic rights–the right to vote. Sadly, after the Supreme Court ruled 5-4 to overturn a key section of the Voting Rights Act in 2013, those protections were stripped away.
Today, rather than using murder, unscrupulous people have found new disenfranchisement tactics to prevent whole communities from voting in order to retain political advantage. Since 2013, over 20 states have passed new and egregious restrictions on the right to vote. These restrictions, legislated by individuals with power, wealth, and influence continue to disproportionately and negatively impact low-income communities, people of color, and youth -- the same people for whom Andrew, James, and Michael fought. Whether it is Republicans or Democrats engaging in these tactics, it is wrong and un-American to the very core. We must come together to stop this injustice.
The Andrew Goodman Foundation continues Andrew's fight by making young voices and votes a powerful force in democracy. The Freedom Summer volunteers were ordinary people who were doing extraordinary things. They recognized voting barriers and used their voices, votes, and feet to create systemic change, which is what our Vote Everywhere Ambassadors are doing today on college and university campuses across our nation.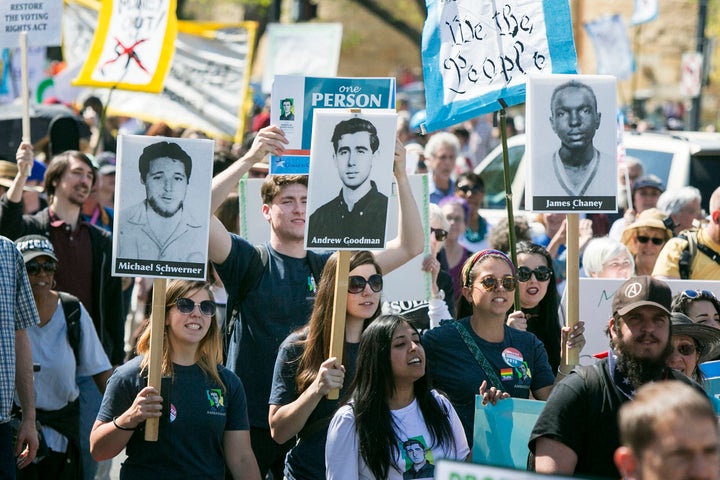 Our Ambassadors are doing great work but they cannot do it alone. This election season, help honor Andrew's legacy by using your vote to put an end to discrimination. We can no longer stand by as fellow Americans are denied their constitutional rights. As we approach November, consider who will join our fight for equality and justice. Let us all work together to fight the hatred and bigotry that threatens our democracy.
Calling all HuffPost superfans!
Sign up for membership to become a founding member and help shape HuffPost's next chapter
BEFORE YOU GO